FP1 debutants Pourchaire, Palou, Sargeant and Shwartzman reflect on 'amazing' first session in Texas
Four F1 rookies – Logan Sargeant, Alex Palou, Theo Pourchaire, and Robert Shwartzman – made their FP1 debut at the Circuit of The Americas on Friday, and as you can expect they were over the moon to take the wheel for their respective teams…
As the 2022 regulations state that each team must field, in two FP1 sessions, a driver who has not completed two Grands Prix, opening practice sported a dramatically different leaderboard in Texas. Sargeant turned out for Williams, Palou for McLaren, Shwartzman for Ferrari, and Pourchaire for Alfa Romeo.
READ MORE: Sainz leads Verstappen as four drivers make their debut at COTA
Pourchaire was particularly thrilled to make his FP1 debut, as he said: "It was amazing, best hour of my life… amazing track, I was discovering this track, and the car as well – wow! It's a lot of emotions right now. So, so happy, and I am happy to help the team as well – to work, they did some tests – and it's all good. So, everyone is happy. It's a good start to the weekend."
"It was a good session. We did quite a lot of laps. There was a red flag at the beginning so it compromised a bit the start of the session, but yeah, all good. Good laps; did some mistakes – I tried to push the limits and I tried to understand some things… all the settings on the steering wheel, I come from F2 [so] it's a lot different. But it's a good experience," continued the French F2 racer and Sauber Academy driver who finished 18th in FP1, at the wheel of Valtteri Bottas's car.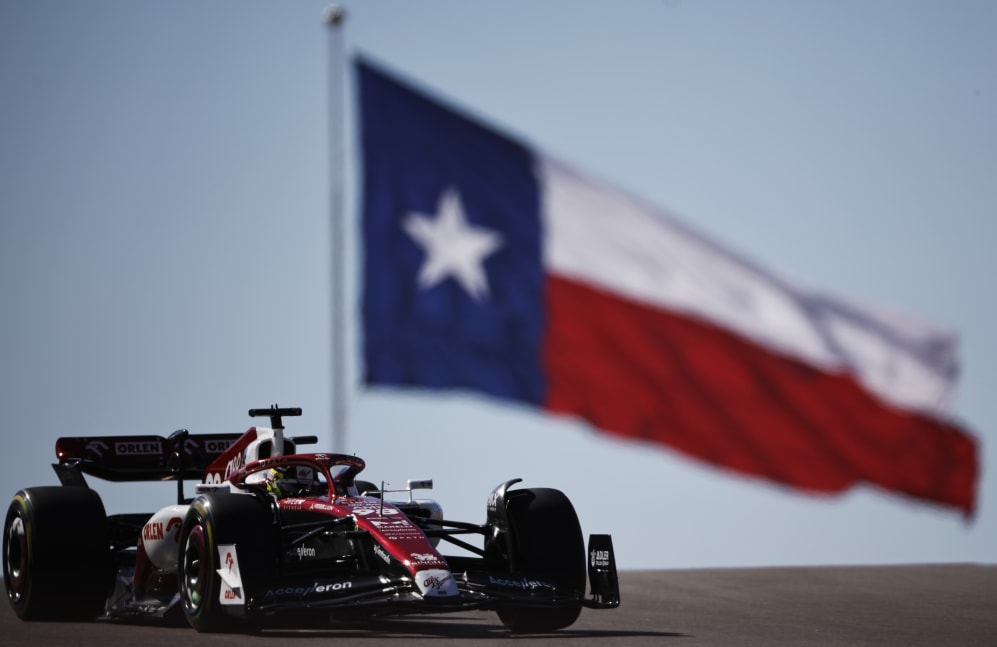 Fellow F2 driver Sargeant, who finished 19th as he made his FP1 debut on home soil for Williams in place of Nicholas Latifi, added: "I think the main goal coming into today was just to learn as much as possible. And I did feel like I did pick up on a lot. Very different from what I honestly expected, but in a good way. A lot of potential to still pick up on and improve on but I think it was a good start, and I'm happy with how it went."
FP2: Leclerc tops extended practice session in Austin as drivers test 2023 Pirelli tyres
Spanish IndyCar driver Palou finished 17th for McLaren as he took over Daniel Ricciardo's car. He said: "Yeah, it was awesome, had so much fun, learned a lot, and the session was quite a lot shorter than when I'm looking from home!
"I think I was pretty privileged to have run with the previous car before, so I came here, the new cars are really, really awesome. I think this is a proper track for F1 as well, so yeah, super happy with our performance, everything I learned, and hopefully we can help a little bit more the team with everything we collected. And yeah, I'll be watching and cheering for them during this weekend."
READ MORE: Perez and Zhou receive 5-place grid penalties for US Grand Prix
Shwartzman finished 16th in place of Charles Leclerc. The Ferrari Driver Academy member said: "It was awesome, to be honest. It was awesome and hard. Obviously, I haven't driven a car in a while. This year most of my work was on the sim, which obviously, you know, your body forgets all the feelings of driving in a real car – getting the real bumps, the g-forces, was something very, very new."