FP2 - Bottas in front as Ferrari close in on Mercedes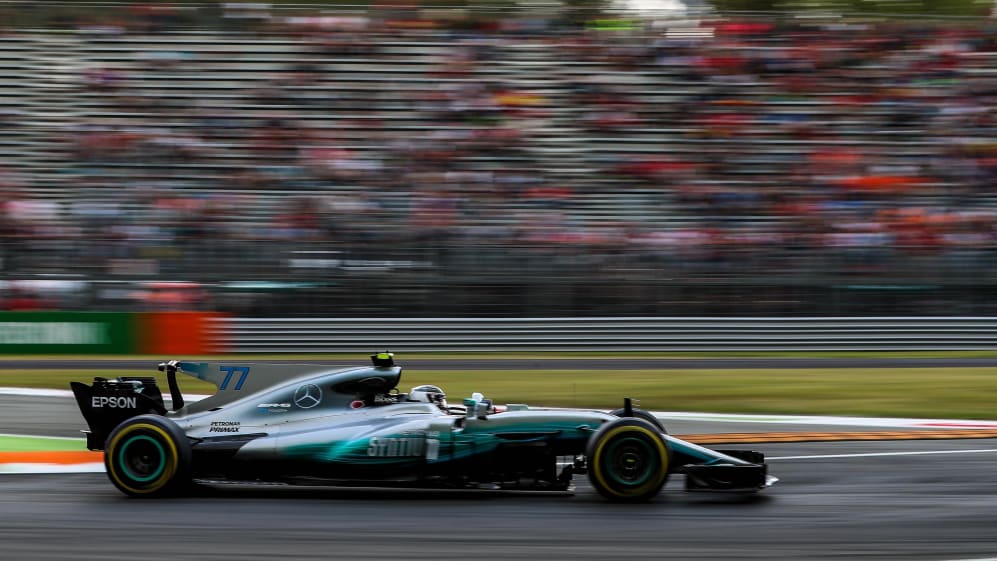 Ferrari's Sebastian Vettel still had to give best to the Mercedes of Valtteri Bottas and Lewis Hamilton in Friday afternoon's second practice at Monza, but this time just a tenth of a second covered all three men. Vettel's team mate Kimi Raikkonen was the only other driver to get within a second of Bottas, four-tenths behind his compatriot.
The Red Bulls again took fifth and sixth, a second off the pace, with Max Verstappen leading the way from Daniel Ricciardo, reversing their FP1 positions. Both men face grid penalties, however, for Sunday's race.
McLaren had an excellent afternoon, with Stoffel Vandoorne and Fernando Alonso seventh and eighth ahead of Force India's Esteban Ocon and Williams' Felipe Massa.
Bottas set the ball rolling on Pirelli's soft tyre with 1m 22.393s, which Hamilton 'beat' with 1m 22.103s, albeit after missing a chicane. Hamilton's next effort yielded a genuine 1m 21.956s, however.
Vettel then moved ahead with 1m 21.546s on the supersofts, with Raikkonen's 1m 22.097s leaving him fourth as Bottas jumped up to the top with 1m 21.406 and Hamilton to second on 1m 21.462s. Raikkonen later improved to 1m 21.804s, but stayed fourth.
On race pace, as in Belgium, there doesn't appear to be a lot between the two leading teams.
It was another relatively uneventful session, missed chicanes apart, but Lance Stroll spun his Williams at Ascari, where Kevin Magnussen's Haas later rolled to a halt after a dramatic (and most likely kerb-induced) suspension breakage in the second Lesmo, and Hamilton complained of a hot seat.
Carlos Sainz, who already has a 10-place penalty for his fifth MGU-H of the season, appeared to have an engine failure on his Toro Rosso two-thirds of the way through the session. The Spaniard's team mate Daniil Kvyat was also told to stop his car in the closing minutes.