Formula 1 to race on in China for a further three years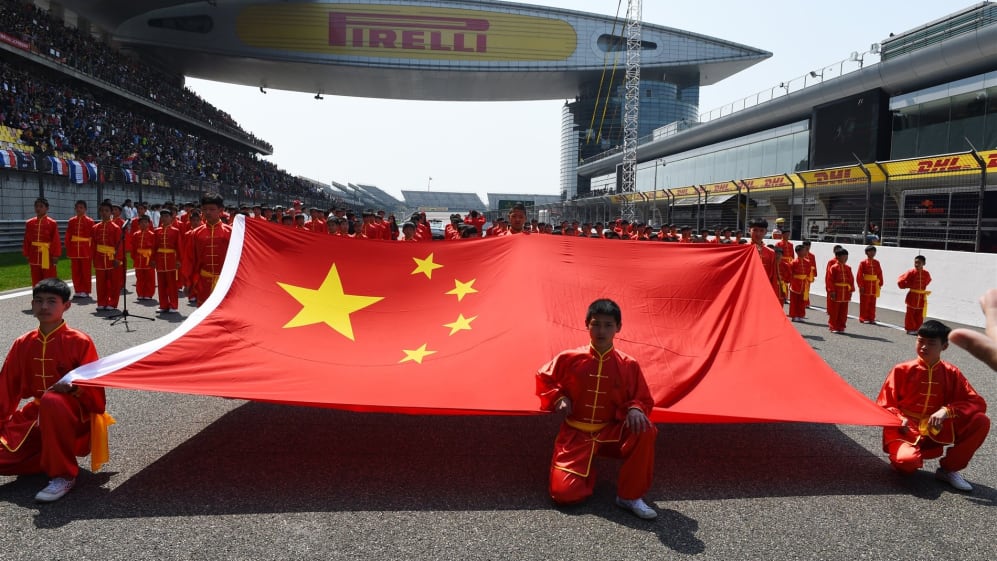 The Chinese Grand Prix will continue to be a part of the Formula 1 World Championship for at least the next three years after a deal was agreed for Shanghai to host the race from 2018 to 2020.
From its debut in 2004, China has become one of the most important rounds on the world championship calendar. The Shanghai International Circuit has always hosted the event and is renowned as one of the most interesting and complete tracks from a technical point of view, as well as one that has always produced exciting racing with plenty of overtaking.
Alongside the renewal announcement comes news of a proposed date change - with the 15th running of the Chinese Grand Prix now slated to take place on April 15 next year, a week after the Bahrain Grand Prix. This change - a reversal of the two events' schedules in the provisional calendar released in June - is subject to the approval of the FIA World Motor Sport Council.
Speaking about the contract renewal, Chase Carey, Chairman and CEO, Formula 1, said: "We are very pleased to have reached an agreement which will see the Formula 1 Chinese Grand Prix continue as a fixture of the Formula 1 World Championship for at least a further three years.
"This great country has already demonstrated an overwhelming show of interest in our sport and we firmly believe there is still a great deal of unexplored potential here. That's why this renewed agreement is so important as part of our development strategy, especially in this part of the world.
"We and our partners in this venture want to make this Formula 1 Chinese Grand Prix even more spectacular, while bringing Chinese fans ever closer to the sport. Finally, we wish to thank the Shanghai Municipal Government for the support it has given and continues to give to the Grand Prix, which has been a crucial element of its success"
Jiang Lan, Chairman of Shanghai Juss Sports Development (Group) Co. Ltd, which along with Shanghai International Circuit Management and Development Co.Ltd, agreed the renewal together with the support of the Shanghai Municipal Government, added: "The Formula 1 Chinese Grand Prix is one of the most prestigious and recognised events on the Formula One World Championship calendar.
"Since its Shanghai debut in 2004, the Formula 1 Chinese F1 Grand Prix has become a motorsport show piece for China but also a fixture for all of Asia Pacific's and global motorsports fans. It is the most highly anticipated annual event in the city of Shanghai. As the promoter of the Formula 1 Chinese Grand Prix, Shanghai Juss Sports Development (Group) is delighted to announce an agreement to host the Formula 1 Chinese Grand Prix for three more years.
"Shanghai Juss Sports will continue to apply all efforts and resources to promote and grow the Formula 1 popularity in the future. The group is pleased to renew the Formula 1 host and promoter commitment, as it provides us an opportunity to stage the world's 'Top In Class' international sports events and showcase the city of Shanghai as a truly global city."