FP2 - Hamilton heads tight Sao Paulo session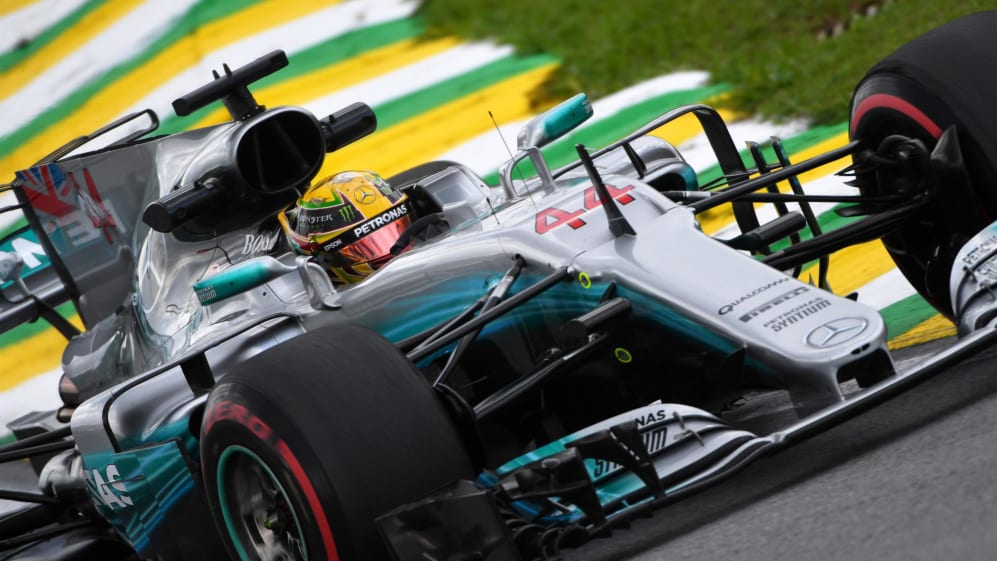 Just a third of second covered Mercedes, Red Bull and Ferrari in Friday afternoon's second practice in Brazil, as Lewis Hamilton and Valtteri Bottas once again battled to set the pace. And with the session just avoiding the forecast rain, it was the newly crowned world champion who was once again the fastest.
Hamilton lapped in 1m 09.515s on the supersoft Pirelli tyres, slower than he had gone this morning, with Bottas only 0.048s away on 1m 09.563s.
The gap to the pursuit had also shrunk, to 0.228s, as Daniel Ricciardo took his Red Bull round in 1m 09.743s to head Sebastian Vettel's Ferrari on 1m 09.875s and Max Verstappen's sister RB13 on 1m 09.886s. Only 0.371s thus blanketed the top five.
There's bad news for Red Bull, however, as Ricciardo has a 10-place grid penalty for using an eighth MGU-H.
There was a small gap then to Ferrari's Kimi Raikkonen, who headed Force India's Esteban Ocon, Williams' Felipe Massa, Renault's Nico Hulkenberg and McLaren's Fernando Alonso, who completed the top 10.
There was more bad news for Toro Rosso too, as Brendon Hartley has a 10-place grid penalty for an eighth MGU-H, while Pierre Gasly now has a total 25-place drop due to further new power unit elements on his car.
Sauber had to spend some time re-tracking Marcus Ericsson's C34 after he spun in Turn 11 and his right-rear lightly kissed the tyre wall. Romain Grosjean also spun, in Turn 4 at the end of the straight, and later stopped with a serious vibration, while Haas team mate Antonio Giovinazzi, who took over Kevin Magnussen's VF-17 for this session instead of FP1 as rain was expected this afternoon, brought up the rear.