FP3 - Ferrari one-two as Verstappen splits Mercedes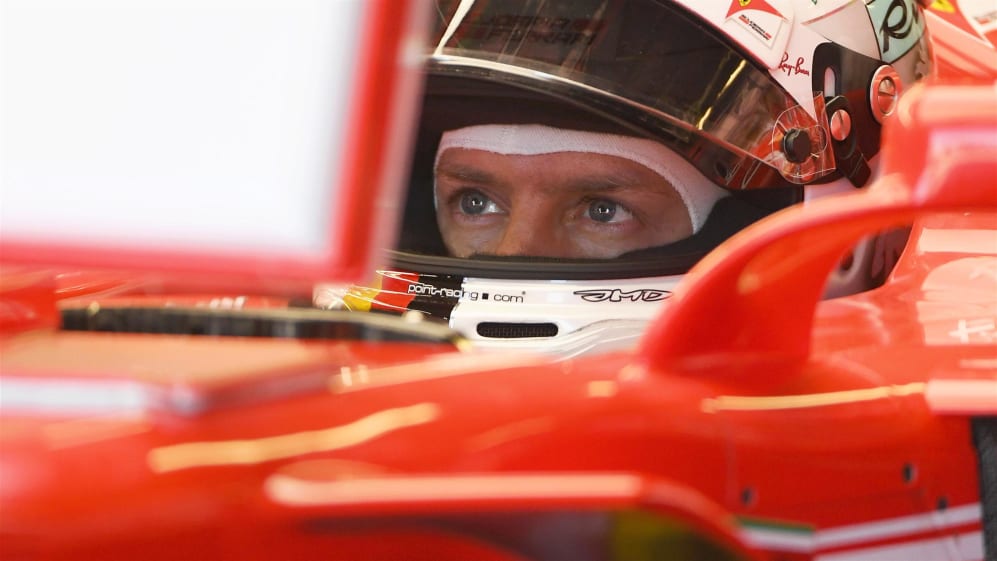 After Friday's nip-and-tuck affair between the two teams, Ferrari gained a very slight edge on Mercedes in Saturday morning's practice for the Formula 1 Grand Prix du Canada 2017. In a hot and humid final session, Sebastian Vettel outpaced team mate Kimi Raikkonen by two-tenths of a second, and Lewis Hamilton and the Red Bull of Max Verstappen by three.
Renault's Nico Hulkenberg, Williams' Felipe Massa and Red Bull's Daniel Ricciardo were the other men to get with a second of Vettel, while Force India's Esteban Ocon and Toro Rosso's Carlos Sainz completed the top ten.
The Ferraris set the pace throughout, with Vettel getting down to 1m 13.015s early in the 60-minute session on Pirelli's ultrasoft tyres. Hamilton encouragingly got close with 1m 13.516s on the supersofts that had generally been a second slower the previous day, but when the Silver Arrows went to the softest compound with 20 minutes left he was unable to match Vettel's second-run best of 1m 12.572s, and his 1m 12.926s was also pipped by Raikkonen on 1m 12.864s.
The Englishman's team mate Valtteri Bottas had some scruffy runs, grazing a wall on his way to a 1m 13.210s best which was eventually rendered fifth fastest by the superb Verstappen, who took his RB13 round on the ultrasofts in 1m 12.965s. He flirted with the Wall of Champions, but didn't quite get close enough to kiss it.
Hulkenberg added to Renault team mate Jolyon Palmer's woes by taking his R.S.17 round in 1m 13.493s for sixth place - Palmer was 15th on 1m 14.102s – and as ever, the times were very close in the midfield, 0.786s covering Bottas down to Haas's Romain Grosjean in 14th.
Despite a few near misses with the Montreal walls, it was a generally much cleaner session than FP2, with no spinners and just a few overshoots. More importantly it sets up a gripping denouement on qualifying as Mercedes toil to find the missing three-tenths they need to overcome the fleet Ferraris.