Report
FP3 - Raikkonen top as Bottas hits Barcelona trouble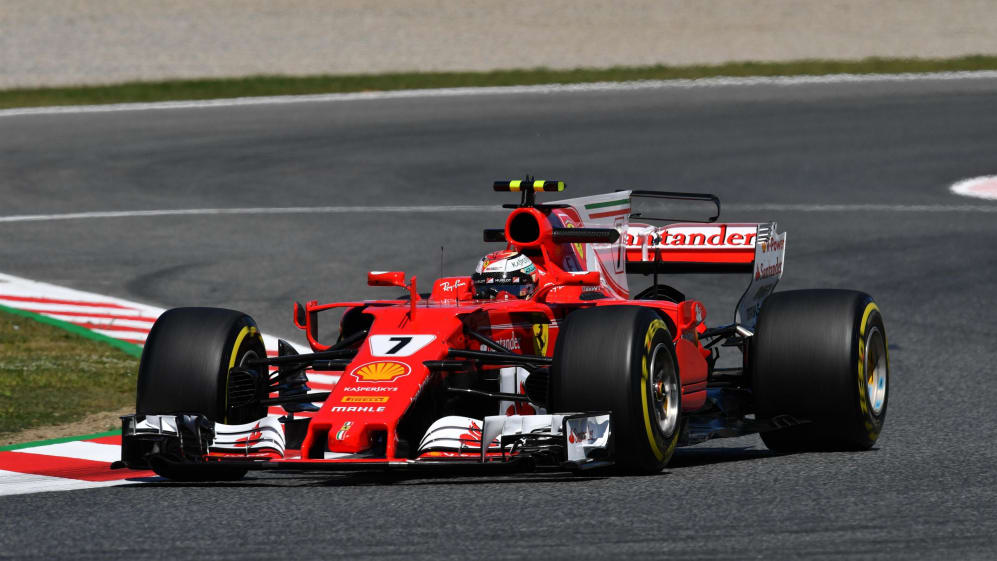 Kimi Raikkonen led Saturday morning's final practice session for the Formula 1 Gran Premio de Espana Pirelli 2017 from Ferrari team mate Sebastian Vettel and the Mercedes of Lewis Hamilton and Valtteri Bottas. That was despite technical issues for Bottas which meant the Finn only got on track in the final eight minutes of the hour.
Barely half a second covered the top four, who were followed in the order by the Red Bulls of Max Verstappen and Daniel Ricciardo. Renault again looked strong with Nico Hulkenberg seventh, ahead of Williams' Felipe Massa and Toro Rosso's local hero Carlos Sainz.
The other home favourite, Fernando Alonso, had a much better session after his Friday woes as he completed the top ten for McLaren.
Mercedes had to work overnight to resolve an electrical issue on Bottas's car, but discovered a water leak as they reassembled his power unit. That forced them to revert to the previous unit - without the latest reliability updates - that the Finn used in the season's opening four races.
Raikkonen set the pace from the get-go, with 1m 22.494s on medium tyres, as Vettel languished in second on 1m 23.406s until Hamilton split them with 1m 22.779s after 35 minutes. The Mercedes driver seemed to be on a faster lap as he then set the fastest first sector time, but that subsequently went away after he slid wide in the second.
Red Bull did not appear for the first 35 minutes, but when he came out Verstappen soon jumped to third with 1m 23.063s on mediums. Ricciardo went fifth with 1m 23.456s, then ahead of Verstappen by a thousandth with 1m 23.062s.
After the switch to soft rubber began with 20 minutes left, the qualifying simulations started in earnest with Raikkonen improving to 1m 22.214s and Vettel to 1m 22.456s, for first and second.
Ferrari retained the advantage as Hamilton's best was only 1m 22.595s on the same rubber, which left him a second clear of Hulkenberg's Renault and the Williams duo of Massa and Lance Stroll who were separated by a second. The latter were quickly dislodged by the soft-shod Red Bulls, back in the order Verstappen/Ricciardo, and then by Sainz in the Toro Rosso who was in turn demoted when a great effort by Bottas and Mercedes saw car number 77 go fourth fastest on softs in 1m 20.858s in only three laps.
Behind Massa and Sainz, Alonso finally got stuck in for the first time for McLaren this weekend with 10th fastest time ahead of the Haases of Romain Grosjean and Kevin Magnussen, and the troubled Force Indias of Sergio Perez and Esteban Ocon.
So far the general feeling is that Mercedes and Ferrari have upgraded their cars to a similar level, and that Red Bull have made some very valuable progress, but qualifying should confirm such diagnoses either way.