Feature
France preview quotes - the teams and drivers on Le Castellet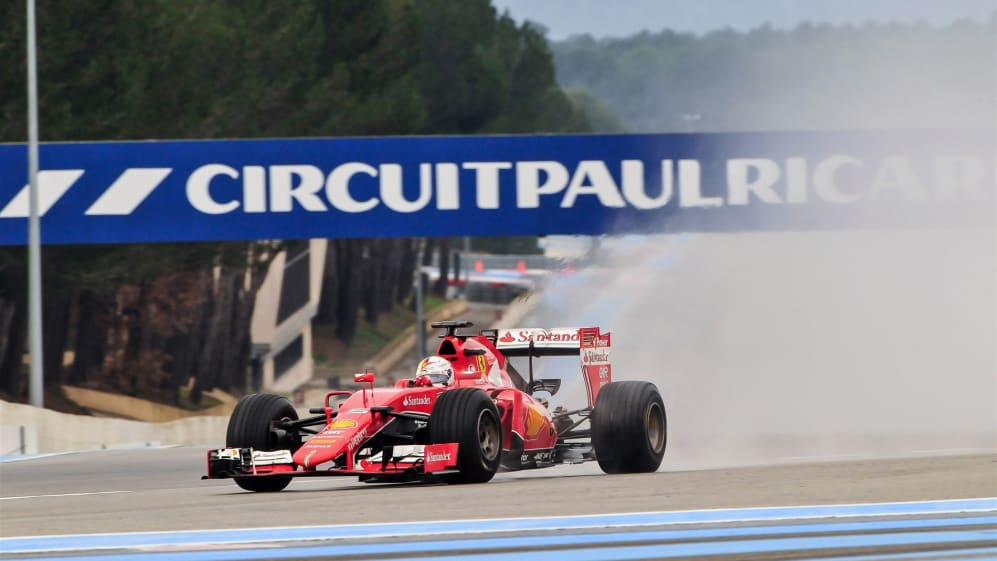 Formula 1 heads back to France for the first time since 2008, at the Circuit Paul Ricard in Le Castellet. Here's what the drivers and teams have to say ahead of the first race of F1's inaugural triple header...
McLaren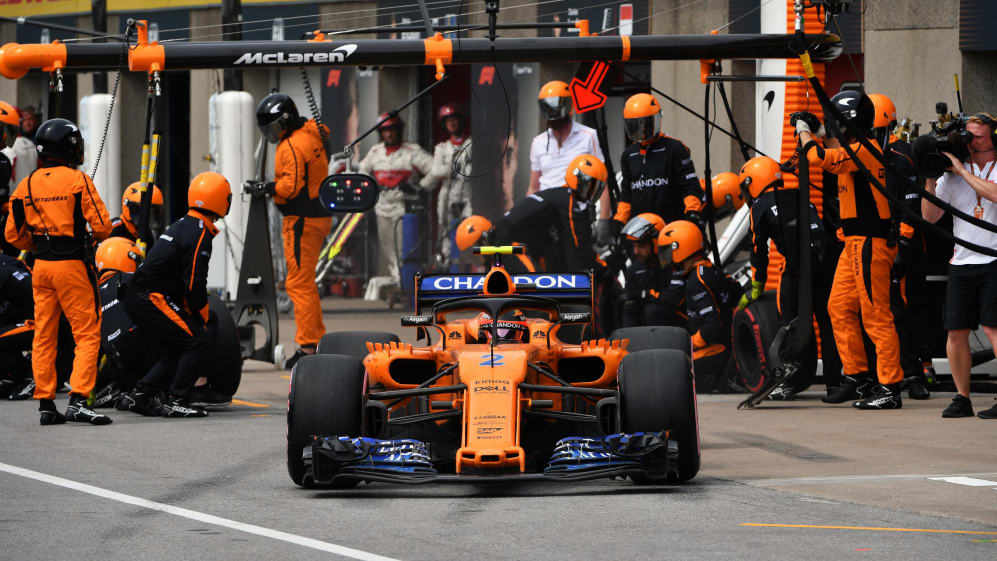 Fernando Alonso
"It's not often we get to drive on new tracks, or tracks that are new for most of us but already have a strong legacy behind them, so after my Le Mans experience it's great to be staying in France and heading to Paul Ricard. Winning the 24 Hours of Le Mans still feels like a dream and it was an incredible week. It's finally sinking in now and I'm already looking forward to getting back in my car and going racing again.
"I've never raced at Paul Ricard in Formula 1, but I drove there in testing a few years ago and I've seen the designs of the new circuit configurations. I think it looks like it has the potential to be a mega track, and going to a new venue always makes things exciting, as we're all in the same position learning its characteristics from scratch.
"From what we do know, it'll be a tough race for the cars and drivers, and a tricky technical challenge to set the cars up. It does look like there are a few overtaking opportunities though, which should hopefully provide some exciting racing. After a couple of disappointing weekends, I hope we can bounce back in France with a more positive result."
Stoffel Vandoorne
"Although Formula 1 hasn't visited Paul Ricard for a long time, I'm actually one of the only drivers on the current grid that has driven the track – I drove there during a Pirelli test in 2016, which was a really cool experience, and I also raced there in my Formula Renault days.
"It looks like a great track which has been very much modernised, and I think it'll provide some great racing. It's a technical circuit, with a mix of high-speed and low-speed sections, and some of the corners like Signes are extremely challenging and really good fun. There are also some areas where overtaking is definitely possible, so hopefully it should help to mix up the pack a little bit.
"There will be a lot of fans coming to Paul Ricard to experience this race for the first time, so there should be a great atmosphere all weekend. It'll be great to visit a new city and see how our package performs on a new track – it'll be unknown territory for all of us, but I'm looking forward to the challenge and hope we can put our last couple of results behind us.
"Congratulations to Fernando for his win at Le Mans – I watched the last few hours at home and was hoping nothing dramatic would happen right at the end. I know Fernando did a lot of preparation and it was a well-deserved victory for the whole team."
Eric Boullier
"I'm both pleased and proud to be returning to the Circuit Paul Ricard as Formula 1 returns to host a grand prix for the first time there in almost thirty years. It's definitely been a labour of love for all involved, and I'm very appreciative of the opportunity to have been part of the process to bring it back onto the calendar. I'm confident that the facilities will be viewed as among the best of all the circuits we visit, and the organisers should be very satisfied with what has been achieved to re-establish this circuit that holds so many great racing memories for a lot of people.
"It's been a long process since the campaign first began, but a worthwhile one, and I think we have the potential for some great racing there next weekend. In addition, welcoming another grand prix to a European venue with such a rich heritage in Formula 1 as France is also very pleasing, and I hope it will prove to be another fantastic destination for fans to enjoy visiting.
"By design this circuit is no mean feat, and it'll certainly be both a challenging and exhilarating track for the engineers and drivers to get their heads around. Our focus must first and foremost be on reliability after our recent spate of retirements. We've worked hard to understand our performance issues in Canada and hope that in France we can put in a more representative showing on track.
"Finally, on behalf of everyone at McLaren I'd like to offer huge congratulations to Fernando for his fantastic Le Mans win. He showed his talent and mental strength during what we know is an exceptionally tough race, and we were all cheering him on as he lifted the trophy. We know it's been on his bucket list for a while now and it's another incredible achievement to add to the record books."
Red Bull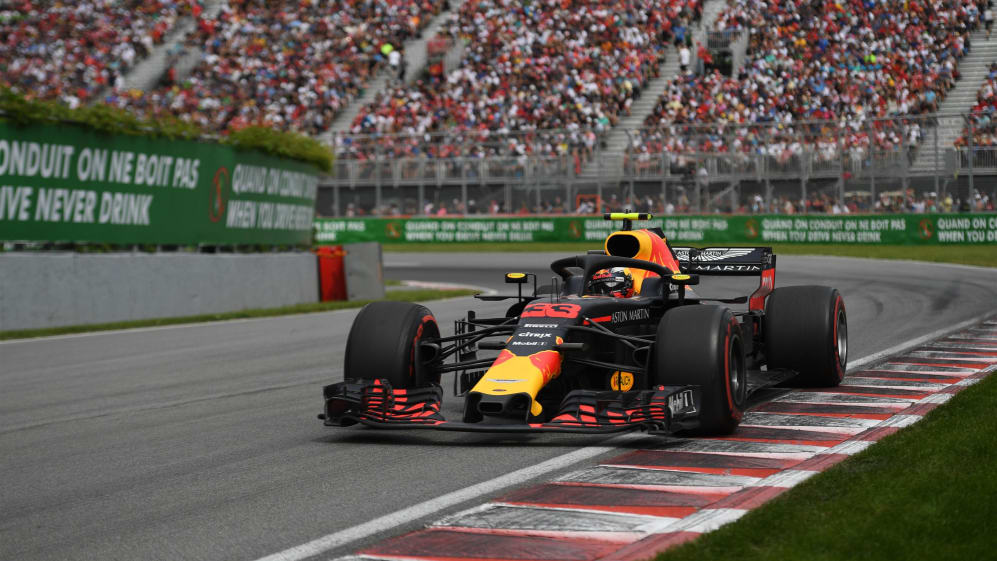 Daniel Ricciardo
"I have raced at Paul Ricard but I don't know what configuration we will be using compared to back then. We've come from two street races with Monaco and Montreal, where the risk and reward is a lot higher than at Paul Ricard, which is a pretty open circuit. As far as adrenaline goes, it's probably a bit more mellow than the last few tracks but if the racing is good then it makes up for it, so hopefully we will get that balance.
"There are some long technical corners, which aren't always that fun, but they're a challenge and if you get them right you appreciate it. The track will also allow some variations in driving technique and style, which could make it interesting. It can get quite windy, so down the back straight there could be some slip streaming and good overtaking opportunities.
"It's cool having a French Grand Prix back on the calendar and fingers crossed it provides a good race not only for the French fans but the rest of the world. Maybe I will even speak perfect French by the end of the weekend as it's been a month of French speaking races. Merci beaucoup, enchanté."
Max Verstappen
"I have never actually raced at Paul Ricard so it will be a new track for me. I did the wet weather test there but we only used a few of the same corners and after that they changed the layout a little bit. It's always a challenge going to a new circuit and I'm looking forward to it.
"I think lots of drivers actually haven't driven there, only the younger drivers in lower formulas, not myself, but the other ones have all driven there. It's quite close to home, I'm looking forward to seeing a new Grand Prix weekend and I think it's also good to have a race in France as there are many fans there.
"From what I have seen it is a power track with long straights but there are still a few corners in there where we can make a difference, it's all a bit unknown, so we will have to see when we get there."
Renault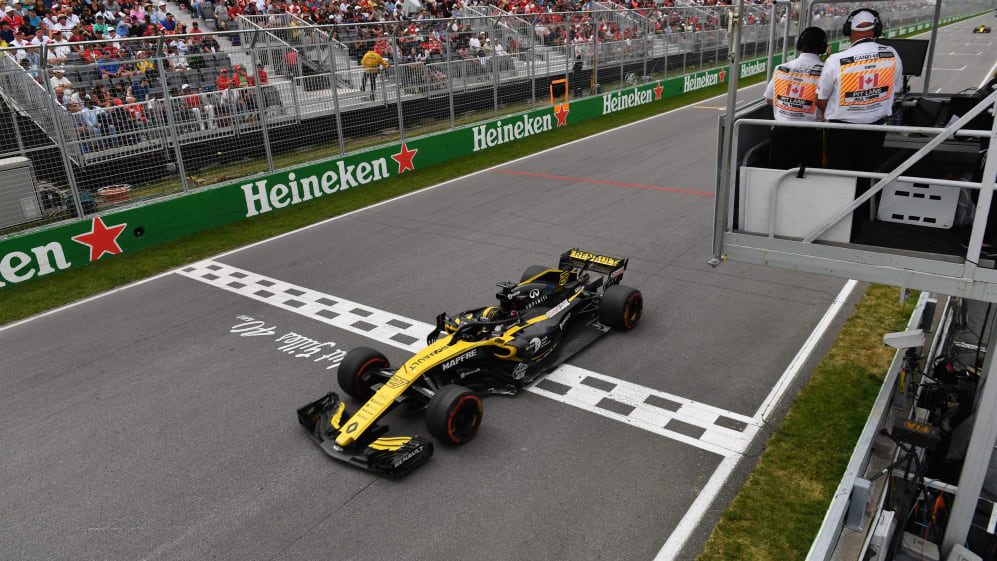 Nico Hulkenberg
"I'm very much looking forward to racing at Circuit Paul Ricard. It's been a long time coming for Renault, 10 years since their last race on home soil, so I'm carrying that extra level of motivation to do the job proud on track. I know how much this means to the staff members of the team!"
Carlos Sainz
"We're coming from a very strong team result in Canada so I think we can be positive about that. We need to keep developing the car at this rate, as everything we are bringing to the circuit is working and the car is getting quicker and quicker. Paul Ricard has quite similar characteristics to Montréal, with the two long straights and emphasis on a good top speed so if we can perform in a similar manner to Canada we'll be happy."
Cyril Abiteboul, Managing Director, Renault Sport Racing
"The return of the French Grand Prix is going to carry an added level of emotion for all at Renault. Everyone who works for the marque is proud of our heritage at this event. We head to Circuit Paul Ricard on the back of a positive result in Montréal, where we demonstrated, once more, our excellent team spirit. We recovered from a difficult start to the weekend to take ten points and a healthy step forward in the Constructors' Championship."
Force India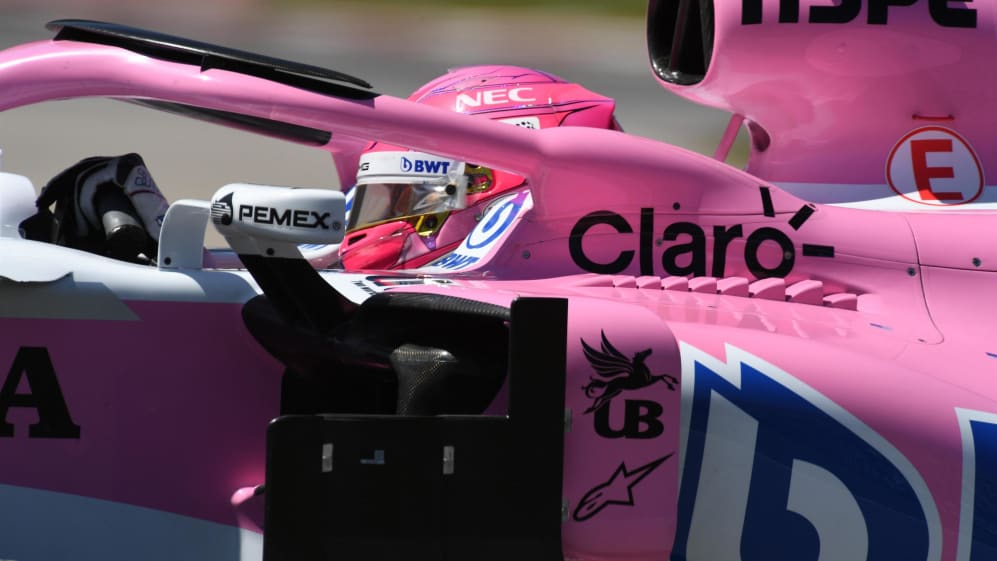 Sergio Perez
"It was disappointing not to score points in the last two races. We had the speed but I've just been unlucky. With three races over the next three weeks there should be a chance to make up for the missed opportunities. I want to turn our speed into solid points. I think we now have a car that can race for points at most circuits. We've made some progress recently and I've always said this team is very good at developing a car during the season.
"There is always something special about going to a new Grand Prix. It's a nice change because it's a different challenge and you don't know what to expect. I have been to Paul Ricard before for testing back in my F3 and GP2 days, but I've never raced there. I remember it was a fantastic venue and it's very wide open with lots of run-off areas. I've been watching some videos of the track recently to remind myself of the layout. It's certainly going to be a quick lap where top speed will be important. I think we will be competitive.
Esteban Ocon
"It's been my dream for years to be racing in front of my home crowd and now I will finally experience the fantastic feeling of a home Grand Prix. When the race was announced, it was the best news from the whole of last year and I'm really looking forward to it. I am very proud of the work of all the people involved in bringing the French Grand Prix back and I hope the event will be a success.
"I did race at Paul Ricard early in my career – it was actually where I had my first victory in single seaters in 2013 so I have some fantastic memories of the place. I hope we can add some more success this weekend. Having been there in the junior categories makes getting used to a new track in a Formula One car much easier. I think I will find my rhythm quite quickly.
"In the last few races in Monaco and Canada we've been showing good pace so I hope we can be strong in France as well. On paper, the track should suit us, with a long straight and some slow corners where we can use our car's mechanical grip really well. It's a track which will be new for everyone and we're usually good at finding a set-up quickly, so I'm not too worried.
"It's going to be a busy week for me but once I get in the car, it's like any other race weekend and the focus needs to be on the track."
Vijay Mallya, Team Principal
"After a third of the 2018 season, it's encouraging to see the progress we have made since Melbourne. We are reaching Q3 regularly with both cars and picking up good points. There have been lost opportunities and we should have scored many more points, but it feels like our season is properly up and running.
"It's great to see Formula 1 returning to France. The sport needs its traditional European races and it's going to be a big weekend for Esteban racing on home ground for the first time."
Haas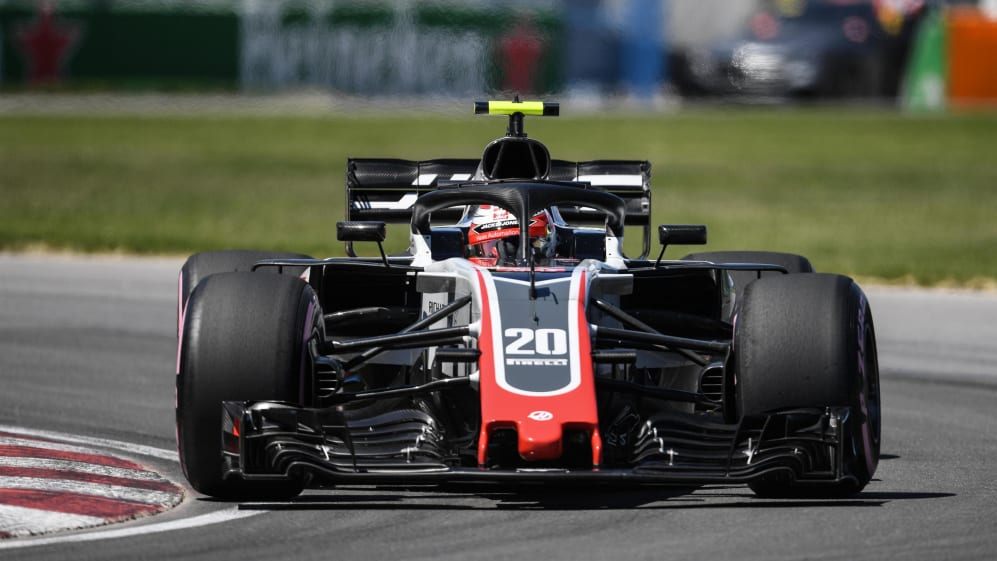 Romain Grosjean
"I want to get a good weekend, have some luck, get my first points of the season, and get a lot of support from the fans. I think we should be in a nice place at Paul Ricard. I'm always looking forward to jumping back in the car. I just love driving an F1 car.
"I liked the updates we had [in Canada]. It really felt like it gave me what I was lacking earlier on in the season. I thought P7 in Montreal would be ours. Not being able to qualify didn't help us, but we made up a lot of ground in the race. Unfortunately, there was too much ground to make up.
"Hopefully, they'll be even more powerful at Paul Ricard than they were in Canada, just because of the downforce. They gave us some front-end on the car, and that really helped me."
Kevin Magnussen
"I've been to Circuit Paul Ricard in a World Series by Renault car. It's going to be a little bit different in a Formula One car, but at least I know the track – which way the corners go, braking points, and so on. I don't think it will take long to adjust in a Formula 1 car.
"It's a new track, and I think everyone will get to grips with it very quickly. Most people will have driven it lots in the simulator. I'm sure it'll be pretty level with what we've been through already this year.
"The upgrades were a very positive step. We didn't have a great weekend in Canada, but I think the car is pretty good at most circuits. We struggle a little bit at low-speed circuits, but I think Paul Ricard is a little higher speed, so hopefully we can be better there."
Guenther Steiner, Team Principal
"Everybody points to that direction that our car is best on these kinds of tracks, like Barcelona, Austria and France. Let's see what we can do. We are all very confident to getting back to a good form. In Canada, Romain was very fast but, unfortunately, he had to start last, and that's never good. We are all very confident we can have good results in the next three races.
"The data showed exactly what the upgrades were doing in Canada. We got the confirmation that the upgrades work. Romain was very complimentary about the upgrades. For sure, France and the coming races should show more of what the upgrades are actually capable of doing.
"We're actually not in a bad place [with regards spares]. We're still tight, because with three races in three weeks, you just cannot catch up with producing parts should we have some damages. Luckily, we didn't have any big damage in Canada, except the nose which was damaged by the groundhog.
"Otherwise, we got away pretty good. We should have more spares for France and, hopefully, we don't have any accidents there or in Austria. That will bring us up to a normal quantity of spare parts after the stretch of three races."
Mercedes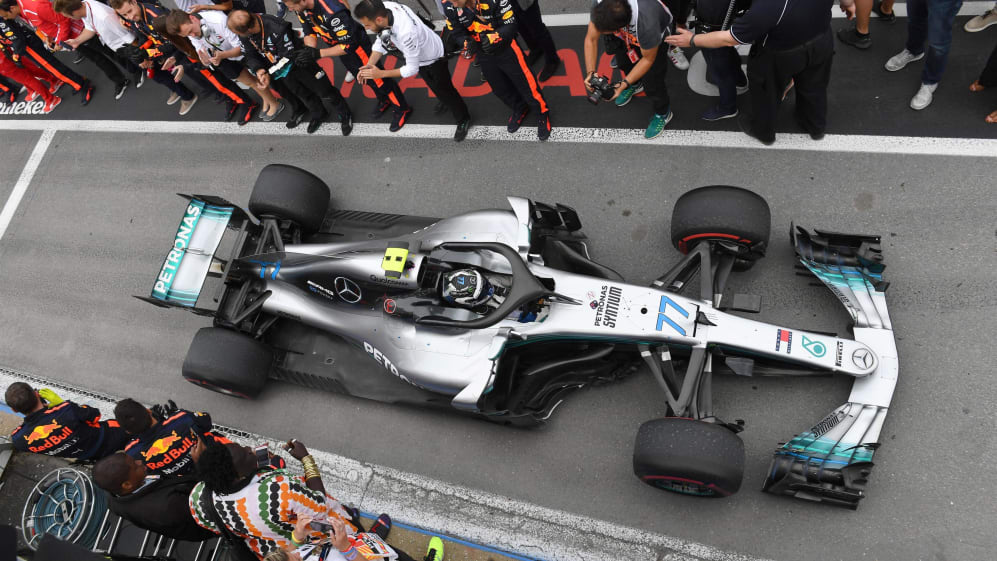 Toto Wolff, Team Principal
"The weekend in Canada didn't meet our expectations. In the past, Montreal was a track where we were fighting for the win, but this year we lacked the performance on Saturday and Sunday. We analysed the weekend and understand why we didn't do better, but that doesn't change the fact that we left points on the table.
"This season's battle is intense and we need to be on top of our game every weekend to win races and to fight for this championship. We are facing an exciting challenge this year and we will give it everything. This team has shown in the past that it is capable of overcoming obstacles and we are working hard to overcome this one as well.
"France should be an interesting race. We don't often get to race on a track where we have little to no historical data. It makes preparing for the weekend a bit trickier than usual, but that element of the unknown also adds to the challenge. The French Grand Prix marks the first race of the triple header, which will test all F1 teams to their limits, but also offers the chance to score a lot of points over the course of three weeks - which is precisely what we're setting out to do."
Williams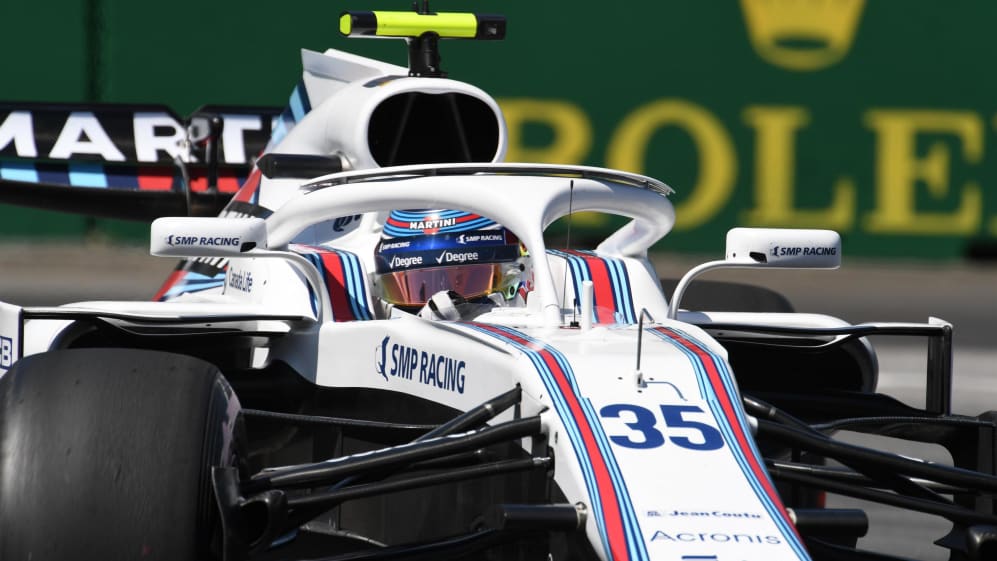 Lance Stroll
"I know the Paul Ricard track from when I drove in Formula 3. I had a good time there and won a race, but I have to be honest because I can't say I like it. It is just run offs everywhere and I am not a big fan. However, it is always interesting to go back to somewhere I have raced before and see what it is like in a Formula 1 car."
Sergey Sirotkin
"Paul Ricard is quite a well-known track for me. I did thousands of kilometres there last year. Although I know the track quite well, there are a lot of things that change over a race weekend that you never know. It's a new track for everyone so it will be nice to see where we end up."
Paddy Lowe, Chief Technical Officer
"This weekend sees the return of the French GP to the Formula 1 calendar. France has a great history of racing so it will be fantastic to make our first return to the country since the last race was held in 2008 in Magny-Cours. This weekend however, Formula 1 returns to Paul Ricard for the first race since 1990. It is a place we know very well with the team having spent many long winters there between 1989-1992.
"There are many memories from our previous visits to Paul Ricard, but one that stands out personally was when Williams first tested traction control here with the FW14B during the winter of 1991. Damon Hill was behind the wheel and he thought it was holding him back, but he was actually a second a lap faster!
"Situated at Le Castellet, near Marseille, the circuit is well-known for its long Mistral straight and elongated track design. The track is also quite unique as it is built on a plateau, and so is very flat. It is a good challenge and we look forward to putting on a good show for the French fans."
Toro Rosso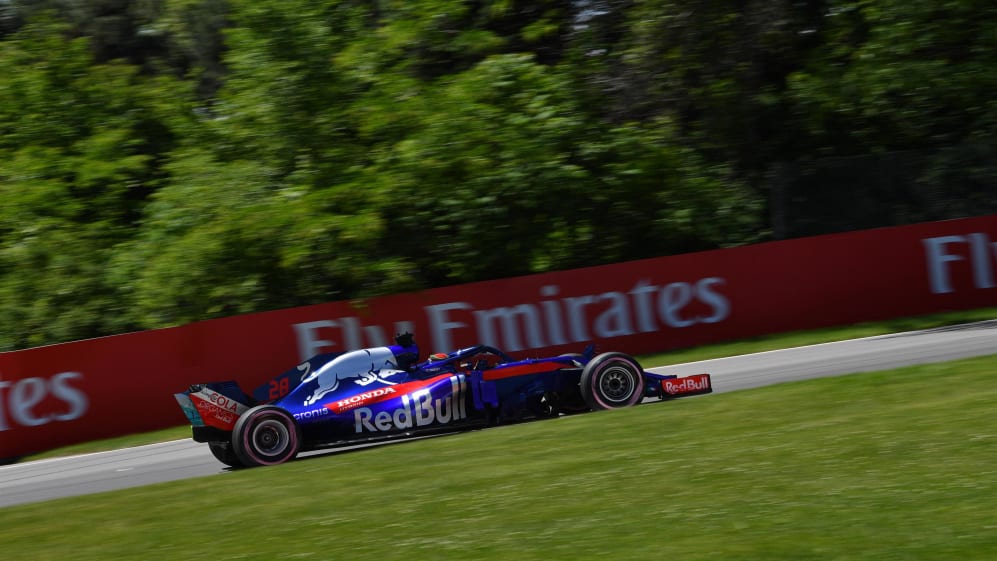 Pierre Gasly
"For me it will be absolutely incredible that my first full season of Formula 1 coincides with the return of a French Grand Prix to the calendar for the first time in 10 years. That has to be a reason for me to be very happy and I'm really excited to be racing in my home country. I can tell it will be a special feeling going out on track and actually, I have spoken to Jean Alesi and Alain Prost about it and they both told me that it will feel really special and something that you really have to experience as a Frenchman racing in France.
"I can't wait to get to Le Castellet. I won't feel under any pressure; on the contrary I think it will feel like extra support for me. It's a very good thing for all fans of motorsport in our country. The sport has always been part of our culture; there's a French team and three French drivers so I hope this event will reboot interest in F1 here.
"I'm trying to do that too of course! I've had some success at this track in the past, winning in Formula 4 and Renault 2 litre and taken pole in the 3.5 category, finishing second. It's a circuit where I have always gone well, either winning or at least getting on the podium, I really like it, so I hope we can get a very, very good result on this home track."
Brendon Hartley
"Paul Ricard is a circuit I know well, although not in a Formula 1 car. We did a lot of testing there with WEC in the LMP1 car and I won the LMP2 category here in 2013. It was always a popular track for endurance testing and I'm also pretty handy round there in the night-time, although that's not going to come into play in a Formula 1 car!
"I understand the track has been completely resurfaced, which will be interesting to see, because it was quite a unique track in terms of tyre life. It used to be very, very extreme on left front tyre wear, so depending on the surface change, that factor may have altered a little bit. It's a track I enjoy driving and it's still pretty quick, though not as fast the configuration I used to test on, which didn't have the chicane on the back straight.
"Even so, I think it's a cool track. It's obviously got a lot of history, both for sports cars and Formula 1, so I'm really looking forward to it. It's not too far away from Monaco, where I live and it's in a lovely part of the world. I think it's a nice race track to drive on and should produce some good racing. It can be very windy at Ricard, with the Mistral wind giving its name to the long straight. That can be a big factor in a Formula 1 car and is another challenge you have to deal with behind the wheel."
Sauber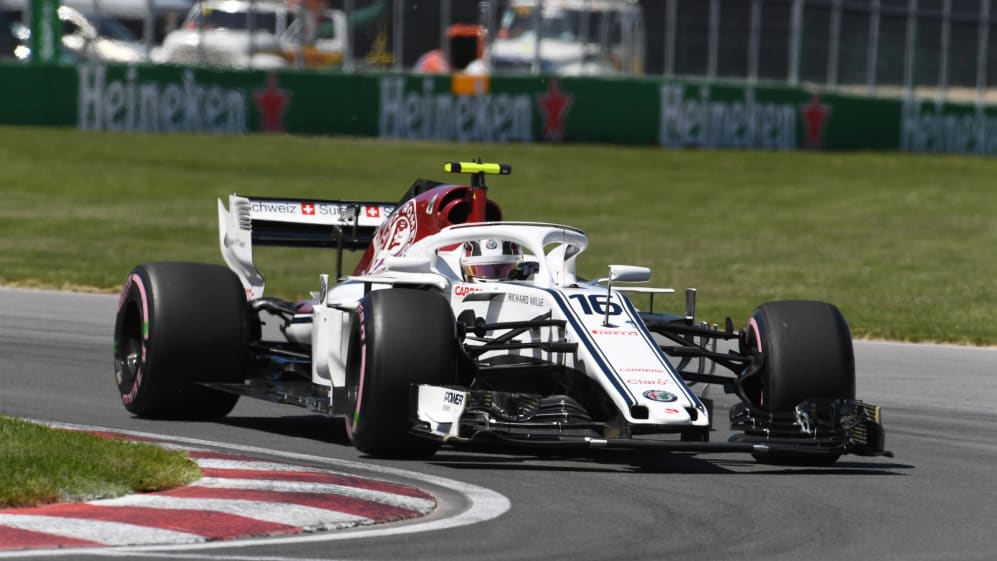 Marcus Ericsson
"It will be an interesting weekend in France. I drove on the Circuit Paul Ricard in GP2 many years ago, but returning there with Formula 1 will be a new challenge, not only to me, but to all of the drivers. The circuit has some interesting parts, especially the second part of the lap with its long corners should be fun to tackle. I have been working hard with myself and the team since the last race, and am determined to have a good weekend at Le Castellet. I look forward to arriving there."
Charles Leclerc
"I look forward to the French Grand Prix. I have driven on the Circuit Paul Ricard only once in the past. It was quite a long time ago, so it will be exciting to go back there and experience driving there in a Formula 1 car. It is a very technical track, and offers some good challenges to us as drivers. Le Castellet is close to home for me, which is nice. I look forward to meeting all of the French fans there, and to making further progress as a team."
Pirelli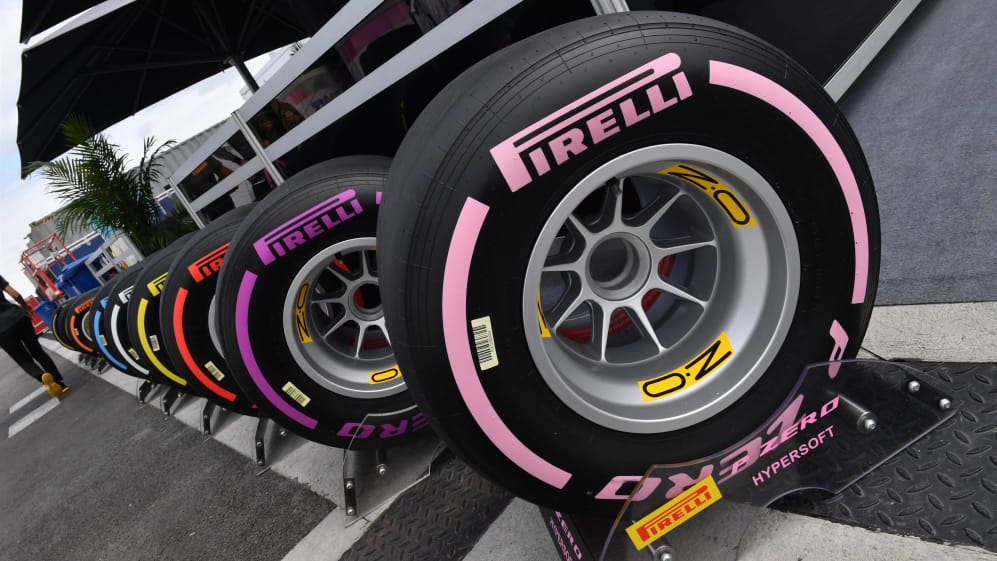 Mario Isola, Head of Car Racing
"Paul Ricard is effectively an entirely new circuit for everyone, but we have some idea of what to expect not only from Formula 1 testing, but also through our experience of GT racing, with the track having recently hosted the latest round of the Blancpain GT Series.
"From this, we can expect high grip but low degradation, similar to Barcelona. One other factor could be the weather though, as high track temperatures are possible over the weekend, which would increase thermal degradation. With the teams being not so familiar with the new grand prix track layout, free practice will be even more important than usual to get an accurate read on tyre behaviour. Only after then will we have a better idea of what the most likely strategies might be".