France proof that 'marginal gains' all important – Mercedes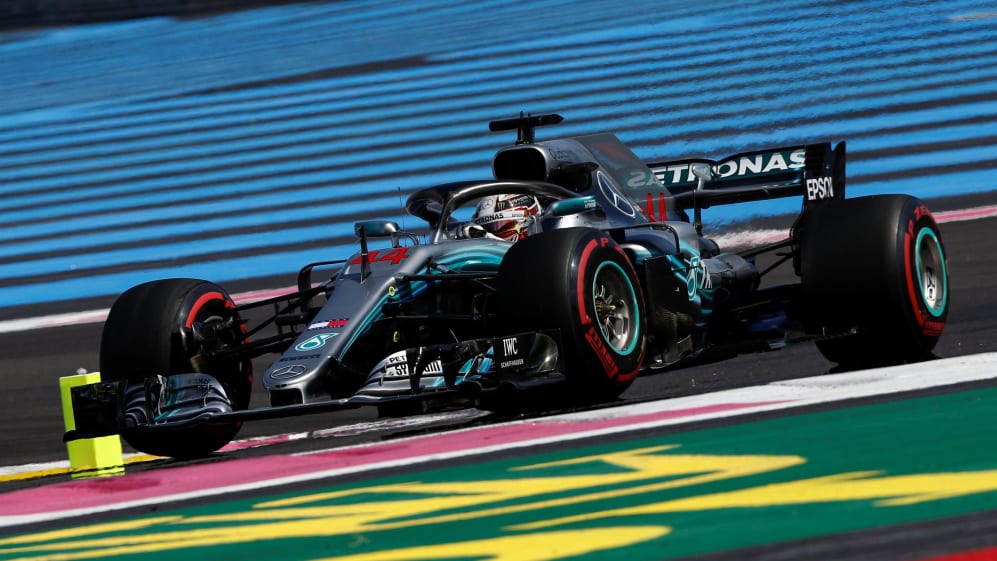 Mercedes headed to Le Castellet with a desire to impress, having struggled somewhat in the previous two races in Monaco and Canada. What followed was a comprehensive victory for Lewis Hamilton, but while much of that was attributed to the Silver Arrows bringing a revised power unit, team boss Toto Wolff pinpointed their increase in pace to a combination of small improvements – something he says will be vital as the season progresses.
Mercedes had originally planned to bring their new engine to Canada before a last-minute issue prevented them from doing so. The update, described as "Phase 2.1", was fitted in France with the aim of providing "added goodness" to both the Silver Arrows, plus customer teams Force India and Williams.
But after Hamilton's win, Wolff was keen to point out that the team made forward steps in other areas too – and that's what had enabled them to reclaim the ascendency ahead of rivals Ferrari and Red Bull.
"I think what you saw in Montreal in comparison to Le Castellet is that marginal gains matter," he said. "We fell back in Montreal because we couldn't bring the new power unit, and we were racing power unit number one for the seventh consecutive race, and the others introduced their upgrade. This certainly didn't help.
"We also constantly are learning on how to set the car up in the right way in combination with the tyres, and of course we also brought some upgrades to the car which was good to see coming together. And all these gains in their respective areas added to a solid step that we could materialise on each of the three days at Le Castellet."
The upgraded power unit, however, did endure issues with Valtteri Bottas suffering a water leak in FP2 before a similar issue for Force India's Sergio Perez forced him to retire from the race.
And Wolff said that while it is no doubt a concern for the team to see one of the six Mercedes-powered cars suffer with an engine-related issue, they still need to analyse the race data.
"With a new power unit, you are always listening very carefully and looking at the data what is happening, and when one of the six power units has a problem, which we understand was a water leak. Loss of water pressure. So we pitted the car. But you're listening very carefully what is happening to your own engines.
"We have identified the problem on Valtteri's car, and we have not seen yet the Perez car and got any conclusions, so I can't give any answers on that."
Wolff added that the performance between Formula One's three leading engine manufacturers – Mercedes, Ferrari and Renault - is now "pretty close''.
"It's very difficult to say (who has the best engine), because when you look at yesterday's data, the quickest car on the straight was Kimi (Raikkonen), but we believe he was maybe running a different aero configuration.
"I believe that all three power units are pretty close together, between Renault, Ferrari and ourselves at the moment. It's about finding gains without compromising reliability. That's the trick. That fight is going to continue until the end of the season."
Hamilton's victory in France means he now leads Sebastian Vettel in the drivers' standings, while Mercedes are 23 points above Ferrari in the constructors' championship.