Feature
From aero rakes to sandbagging – F1 testing slang and jargon explained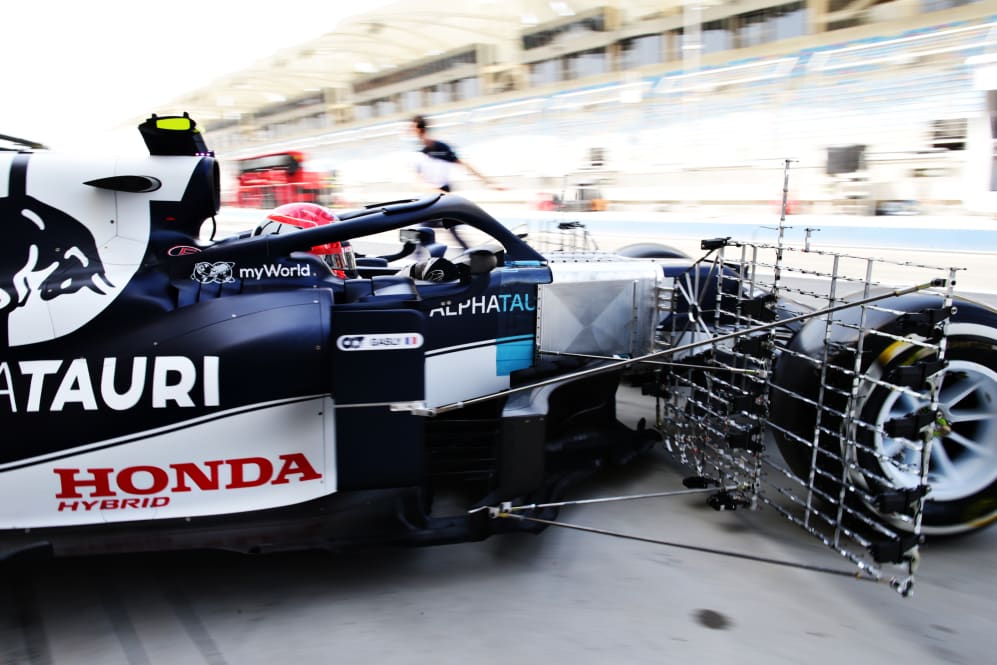 What's the difference between a glory run and sandbagging? What's an aero rake? And why do cars at testing have more fluorescent paint on them than an Ibiza raver? As 2021 pre-season testing gets under way at the Bahrain International Circuit, get up to speed on testing jargon with our handy slang explainer...
Installation lap
An installation lap tends to be a team's first lap of the day at testing, designed to check whether throttle, brake, electronics, hydraulics and so on are working as they should – important, given the cars tend to get built up afresh ahead of each day's running – as well as calibrating various functions in the car, like clutch bite point and gearbox barrel positions.
The driver usually leaves the pits, drives one lap and then pulls straight back in without setting a time.
READ MORE: Everything you need to know about 2021 pre-season testing
Systems checks
A Formula 1 car is essentially a collection of various systems working together in (the teams hope) perfect harmony – and the systems checks teams perform at testing are simply to verify that all those various systems are running like clockwork.
That means ensuring the power unit, transmission, suspension, hydraulics and electronics systems are all working as they should, with teams methodically working through checklists of various tests on each area.
Each team will have multiple members of staff in charge of each of those systems, both on the ground at the track and back at their factory, all of whom will be busy monitoring their individual areas.
READ MORE: Check out the new Mercedes and Aston Martin Safety Cars that'll be used in F1 in 2021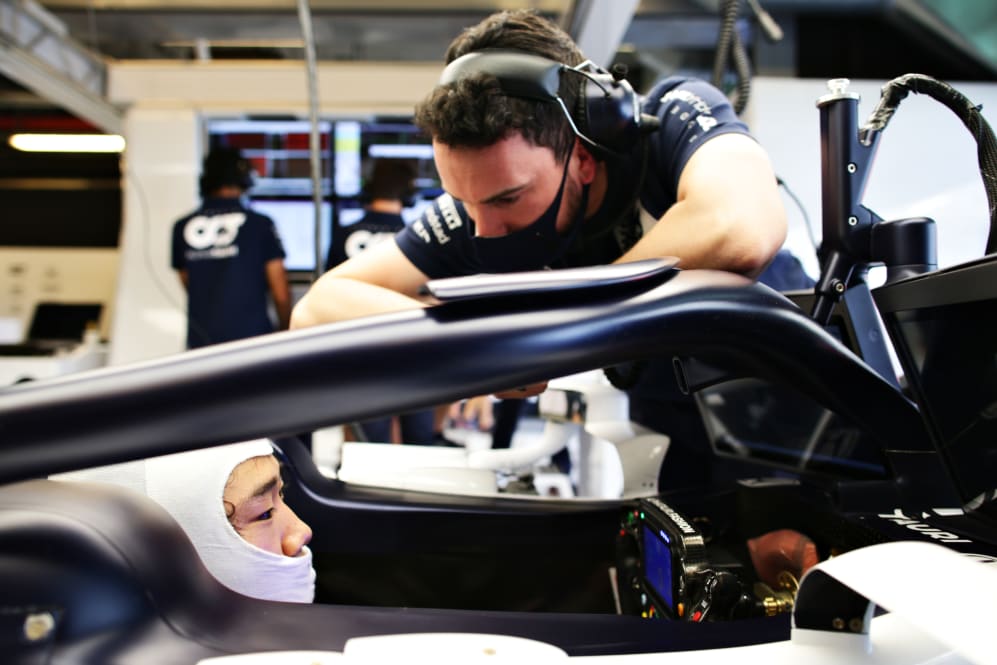 Glory runs
A practice that was more common in the pre-hybrid days, when cars more frequently had to be ballasted up to reach the minimum weight requirement, glory runs would see teams send their cars out as light as possible and shod in the softest rubber they could find.
The driver would then clock in a morale-boosting time to lift spirits in the garage – and maybe even catch the eye and loosen the chequebook of a potential sponsor or three.
One of the most famous examples is Jean Alesi's eye-raising testing performance for the Prost team back at 2001 pre-season testing... which failed to be backed up when the team headed to Melbourne for the first race of the year.
READ MORE: 7 of the cleverest deceptions in F1 testing history
Sandbagging
At the other end of the spectrum from glory running is sandbagging – the practice of deliberately running below your maximum potential to disguise your car's actual performance.
Why would teams want to do that, you might ask? Well, they may have a trick part on their car, which could come under closer, unwanted scrutiny if, say, the team were lapping a second and a half faster than anyone else.
Or teams may simply want to lull the opposition into a false sense of security – as you could argue Mercedes did in 2019 when they very publicly conceded pre-season testing defeat to Ferrari… only to win the first eight races of the season.
READ MORE: Rob Smedley and Jolyon Palmer on glory runs vs sandbagging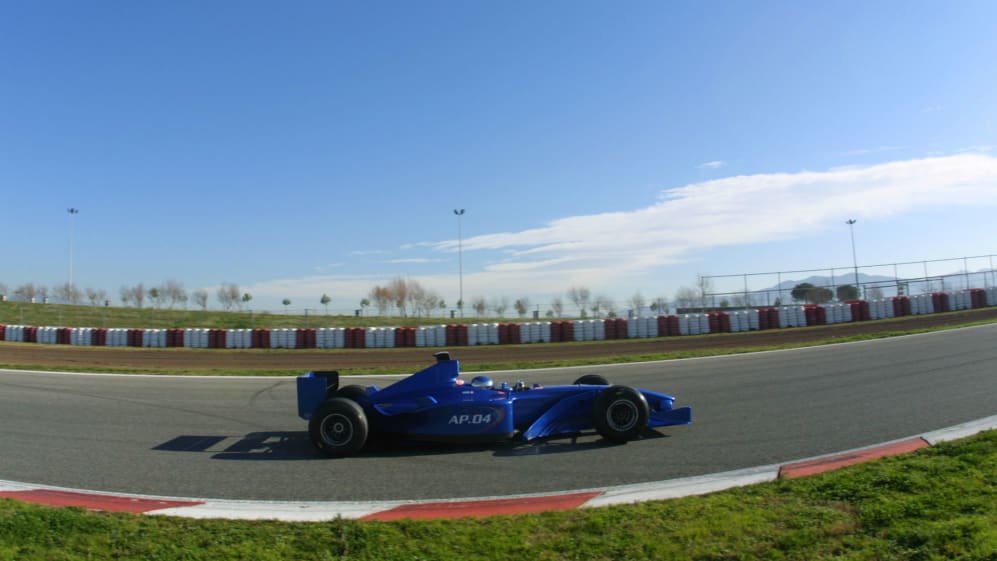 Correlation
Correlation is, quite simply, making sure that the numbers the teams' cars produce on track tally with those they were producing in simulation environments – either the wind tunnel or in Computational Fluid Dynamics simulations.
Best-case scenario: the numbers match and the team can get on with running and developing the car as planned. Worst-case scenario: the numbers don't tally, leaving the team with the unenviable, not to say complicated, task of trying to find out where the error lies and correcting it – putting the team behind on development as their rivals kick on.
Annoying, to say the least – or, as former Williams head of performance engineering Rob Smedley once succinctly put it, "a pain in the a***".
READ MORE: Rob Smedley on correlation, aero rakes and flow-vis paint
Aero rakes
Those metal things that make F1 cars look like Pinhead from Hellraiser – known in the biz as aero rakes – are actually a series of so-called 'pitot tubes'.
These airflow-measuring devices allow teams to build a digital picture of the flow structures coming off various parts of the car, such as the front wing or front wheels, meaning they can then measure that flow and see if it correlates with what they were expecting from their simulations.
Flow-vis
Pitot tubes are actually pretty old school science-wise (their origins can be dated back to the 1700s). But so too is the next item on our testing jargon-busting list: flow-vis paint.
Hardly ground-breaking, the teams quite simply daub their cars liberally in this paint – a mixture of fluorescent paint powder mixed up with a light oil, usually paraffin – and send them out on track.
VOTE: Which is your favourite livery of the 2021 F1 grid?
The paint is then blown down the bodywork of the car, magically revealing the flow structures coming off various aerodynamic items, and providing the engineers with vital clues about what's going on aerodynamically upstream of the paint.
Most critically, this will also reveal whether the flow is separating at any point, which could suggest that an aerodynamic part is not working as it should.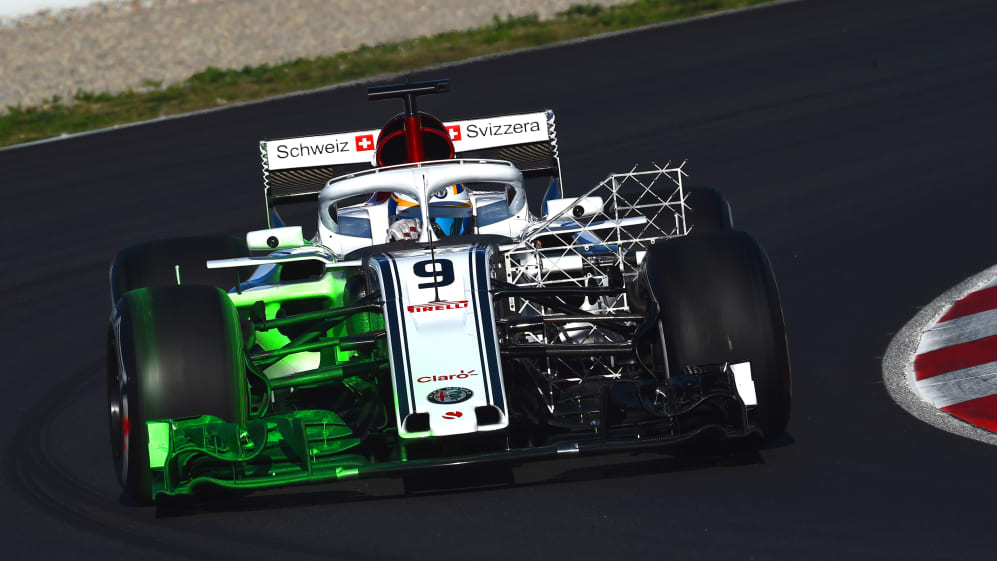 "We won't know until the first race"
And finally... The drivers know that testing is only testing. The media know that testing is only testing. The fans know that testing is only testing. But starved of F1 action over the winter, and with a new season mere weeks away, onlookers can't help but look at the testing timing screens searching for clues about how the year might pan out.
WATCH: Incredible visor-cam footage of Yuki Tsunoda lapping Imola in the 2021 AlphaTauri
But trying to get concrete answers out of drivers and team principals about where they think their team is stacking up in testing is a tricky task, given all the smoke and mirror, cloak and dagger action happening behind the scenes.
That means that, quite often, those drivers or team principals will simply reach for a stock response to bat off interviewers' questions, the most common one being: "We won't know until the first race". A bit obvious really – but also an effective way of killing nosey journalists' questions stone dead.