Interview
From Spanish success to Monaco updates - Q&A with Sauber's Monisha Kaltenborn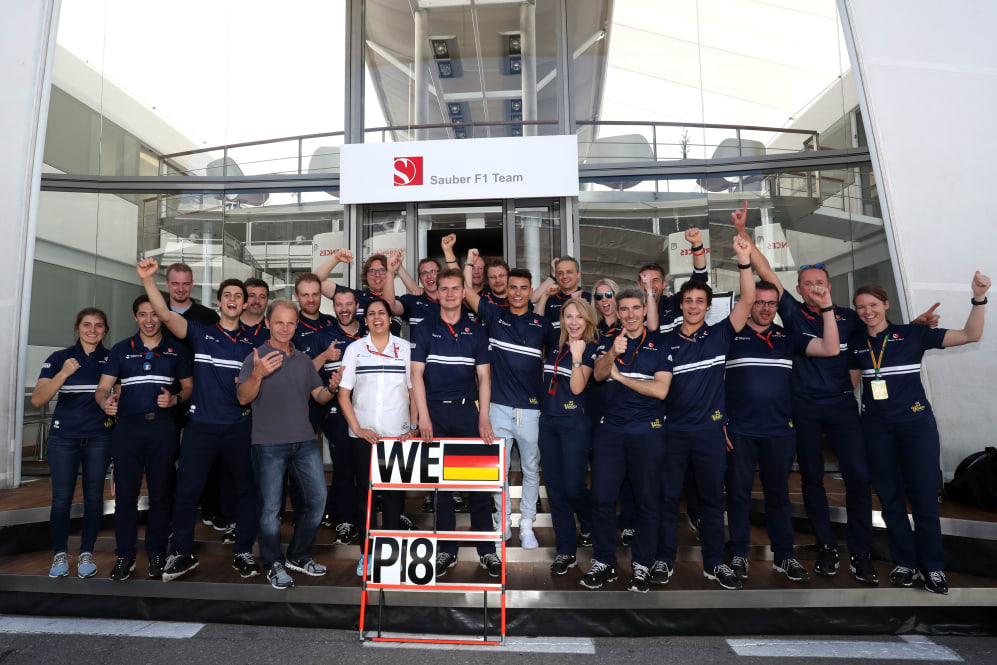 After a tough start to the year, Sunday's Spanish Grand Prix finally brought the breakthrough Sauber had been seeking – their first points of the season, courtesy of Pascal Wehrlein's well-deserved eighth-place finish. But what now for the Swiss squad? With chassis improvements on the way for the next round in Monaco, team principal Monisha Kaltenborn hopes it's a case of onwards and upwards, as she explains in an exclusive interview…
Q: Monisha, a superb race from Pascal on Sunday, but with just those four points Sauber are still last but one in the standings - that can't be a fun feeling…
Monisha Kaltenborn: Ha, not at all. Fun is a word that you definitely cannot use. Yes we had a good race in Barcelona, but we are still a bit disappointed with how we started the season. We expected more. But from that disappointment we now take the strength to say: 'That's not it - we can do better!' And we did, because we have the tools for it and the stability. Giving up is not in our DNA. We want to achieve our target at the end of the season.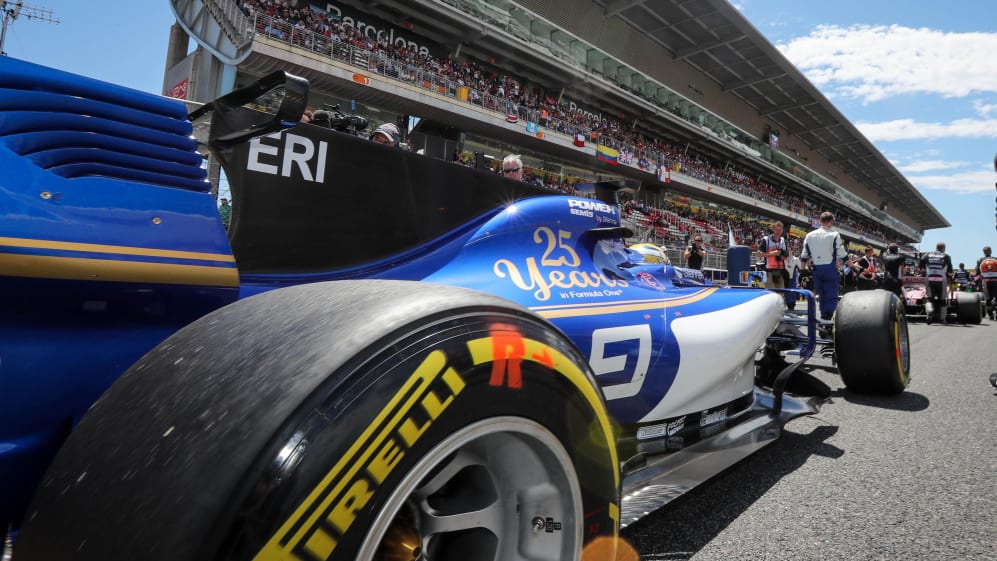 Major parts that should lead to a performance gain are planned for the Monaco weekend
Q: What is that target?
MK: We want to catch up again to the midfield. Yes, the midfield is large, so the higher the better. But with all the changes that have happened in the team, we are set to be back in the midfield.
Q: Something between P5 and P7?
MK: Yes, somewhere there.
Q: You are racing the 2016-spec Ferrari engine - why? Last year you had the same engine as Ferrari and Haas, so Ferrari are obviously capable of supplying three teams with current power units…
MK: It was our choice. It was the recommendation from our technical management board. They saw advantages learning from the experiences we had in the year before: that if you know the power unit you can fully concentrate on the aero side, on the chassis side. These were the advantages from a development perspective. Yes, we knew that there would be a power deficit, but the target was to compensate as much as you can through your aero development. That was not achieved - unfortunately. I think everybody in the team had hoped that it would turn out better - so yes, there is disappointment, but we will overcome that.
Q: Following that philosophy you will have to introduce more chassis updates. When is the next one?
MK: Major parts that should also lead to a performance gain are planned for the Monaco weekend. After that the next ones should be Austria, Silverstone and Budapest.
Q: Your announcement that you will use Honda engines in 2018 raised a lot of eyebrows. What is the reasoning, given that McLaren Honda are last in the standings, also on zero points?
MK: This will happen next year - and a lot can happen in the next couple of months. Honda is absolutely committed to the sport and improving their engine. Honda has a long history in motorsport so they know the business. And we all know that sometimes things do take time. We have all the trust from the talks that we had that Honda will overcome their issues.
Q: There have been rumours that Mercedes will assist Honda in getting their power unit to the next level. Was that something that you factored into the equation?
MK: No, because we never listen to rumours - not the positive and not the negative. We were convinced with what Honda has told us.
Q: You also haven't been too lucky with your drivers this year. Pascal was hampered by his Race of Champions accident - and then his replacement Antonio Giovinazzi crashed heavily twice in one weekend. How can a team like Sauber swallow such setbacks?
MK: No, it is not easy to swallow. Looking at Pascal we were all very excited in entering into this partnership - and then it develops in a completely different direction: one that you are definitely not prepared for. This leads to a lot of disturbance. But we will overcome that. From the very first moment we've anticipated that it will take time, as these are very physically demanding cars and if you miss out on training it doesn't come back overnight. So a little bit we've been prepared for that - and we are more or less back where we should be with him in terms of his physical situation - and his P8 finish last weekend showed that.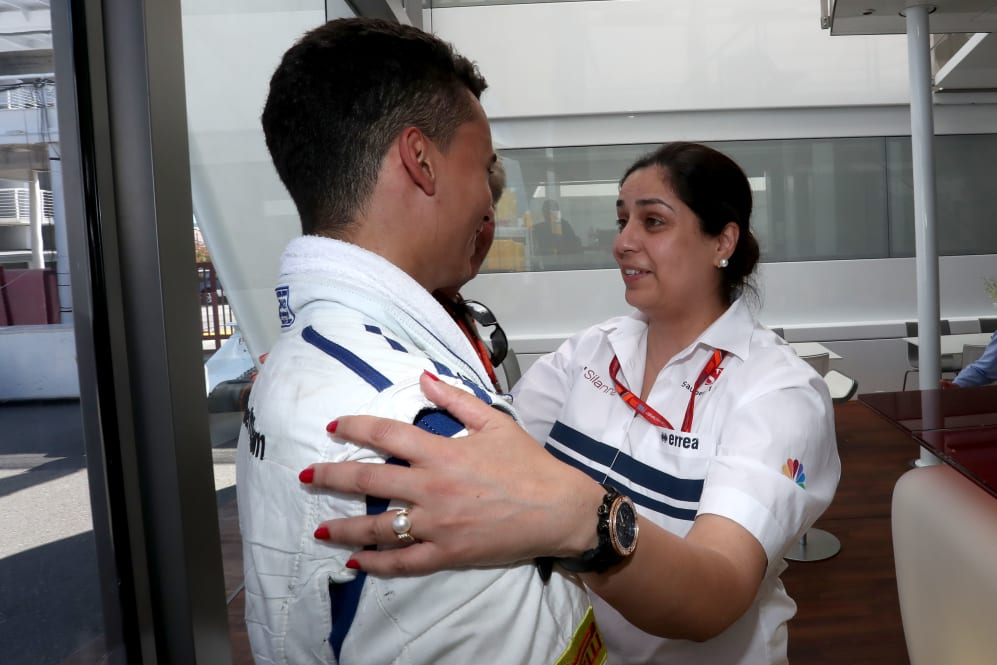 We are more or less back where we should be with him in terms of his physical situation - and his P8 finish last weekend showed that
With the other young man, Antonio Giovinazzi, I felt very bad for him, as he really wanted to do such a good job. In Australia it was so impressive. In China it was unfortunate that he crashed the car two times - and that is definitely not a moment you want to think about. It was a costly weekend, as you would rather spend money on development and not on rebuilding a car.
Q: So how satisfied are you with the three drivers that have raced for you so far this season?
MK: From what we can offer them, there is nothing I would say that we are unhappy about. But to really make a proper judgement, it would only be fair for us to do so when we can give them the right basis.
Q: You have been one of the main proponents for a more equal allocation of prize money in F1. How do you see your demands moving forward?
MK: We have lost a team at the end of the 2016 season. We know how important it is to put on an exciting show, but this is directly connected to the allocation of funds. Liberty Media has a clear vision of how to make this sport more profitable - for everyone, not just for some. We are all in the same boat. So it is not enough only looking at where we are going technically, we have to look at the costs. The sport generates a lot of money - it can probably generate even more - but even where we are now it is a lot of money and it should allow each and every team to have a decent existence. I think that it is moving in the right direction. Yes, we do have an agreement in place, but it is also true that situations can change.
Q: Sauber are celebrating their 25th year in Formula 1 racing. Many of those years were spent sailing in stormy seas, yet you are still around. What is the secret to Sauber's survival?
MK: Coming from Switzerland we are known for keeping our secrets! But I think it has a lot to do with where we come from: you never give up, you need a certain stubbornness and you need to find your strength in the most difficult moments. And then rise again!