Frustrating Hungary 'summarises my season' – Sainz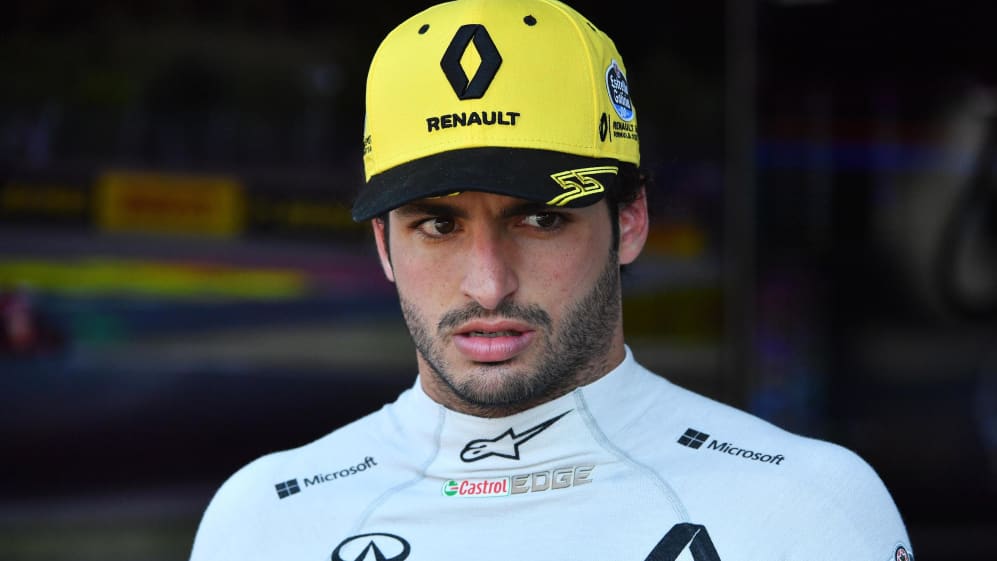 Carlos Sainz was excited about the Hungarian Grand Prix. Having laid down one of his best ever qualifying performances on Saturday to claim P5 on the grid, he was looking forward to attacking a track more attuned to his Renault than the quicker recent circuits that Formula 1 has visited.
"It's finally going to be a race track that suits our car better," said Sainz ahead of the Grand Prix weekend. "We've come through three or four very difficult tracks for us with lots of long straights and high-speed corners that we know we are not so strong at… With the track layout, I think it will suit the car a bit better."
As the race got underway, though, Sainz saw his dreams of remaining its leading midfield runner evaporate in the 680 metre run down to Turn 1, as he got baulked by his old Toro Rosso team mate Max Verstappen before falling down to eighth place.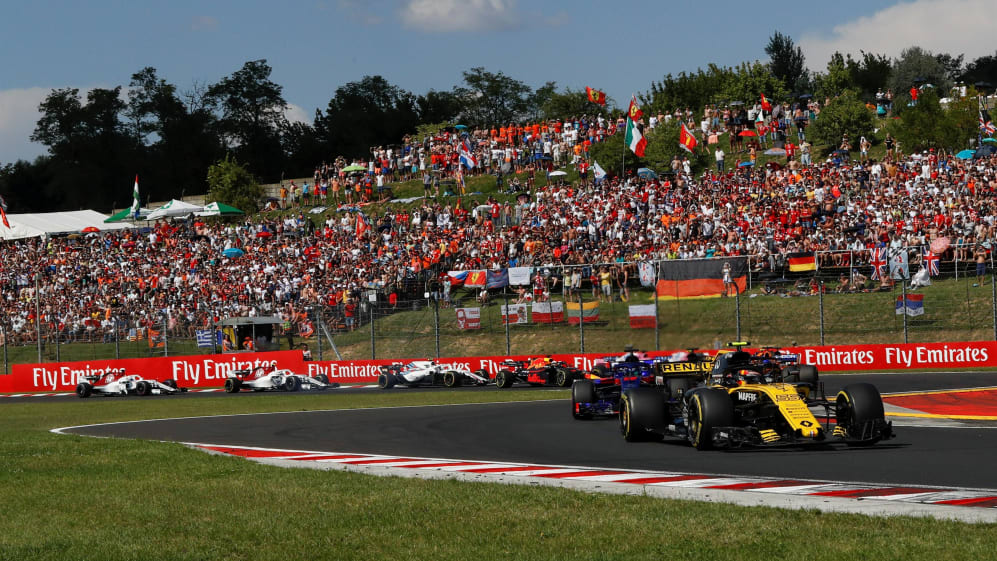 Renault had elected to start Sainz on the slower, soft tyres to allow him to go longer into the race before bolting on some ultrasofts and going hard at the end. But the strategy didn't go Sainz's way, as he was called into the pits just as he was starting to find his groove on the yellow-walled tyres before being spat out into race-wrecking traffic.
With team mate Nico Hulkenberg's strategy also not panning out on race day – softs onto mediums before a chancy move onto ultrasofts under a Virtual Safety Car which saw him end the Grand Prix in P12, just one place up on where he'd started – all in all it was a race the Anglo-French squad, and its Spanish driver, will be happy to put behind them.
"We clearly lacked a bit of pace in these hot conditions, our car being so tough on tyres, it just doesn't like these type of conditions," reckoned Sainz after the race. "In the end we were having a better pace on the soft and just when I was starting to get a bit into a rhythm and good pace, we suddenly boxed and we were stuck in traffic and we got overcut by the whole field, so not very happy with that.
"It just summarises a bit my season. Up until now, decent pace, decent everything but just the results aren't coming in."
Sainz scored seven times in the first eight races of the year, before enduring a barren spell in Austria, Great Britain and Germany. Points on the board will be a positive as he now looks forward to a month off between Hungary and the Belgian Grand Prix.
The main intrigue surrounding Sainz, however, remains the race colours he'll be sporting in 2019, with recent rumours linking him to the second seat at McLaren alongside Fernando Alonso for 2019. Ahead of the summer break, however, Sainz refused to be drawn on the subject…
"Let's wait a bit," he told the media, before heading off for a well-earned vacation. "But I have a lot of options. Some very good options."