Podcast F1 Unlocked
FULL TRANSCRIPT: Read every word from F1 CEO Stefano Domenicali's Beyond The Grid podcast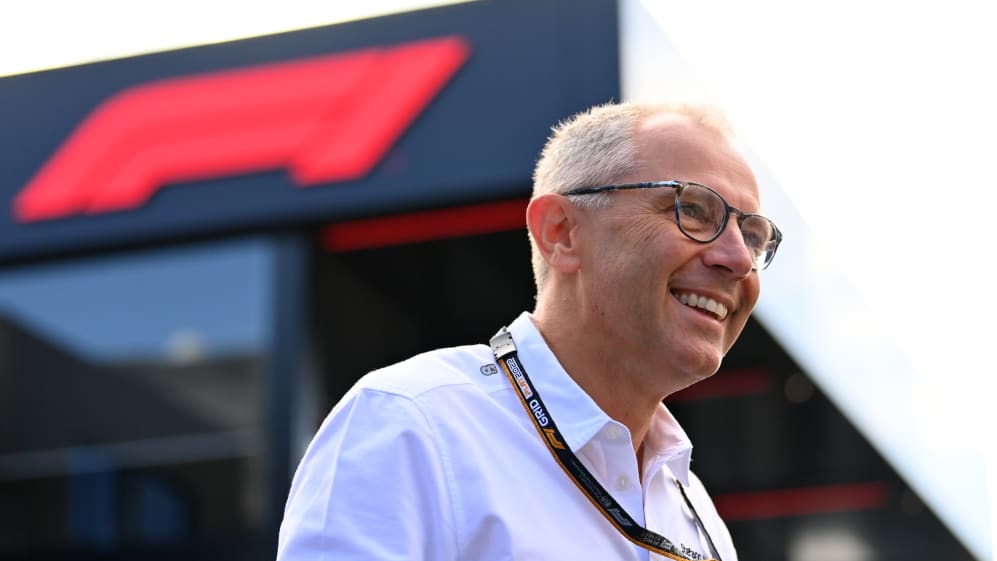 Having been born and grown up in Imola, Stefano Domenicali has been immersed in the world of Formula 1 for his entire life. After joining Ferrari as a young man, he worked his way up to become Team Principal. Then, after a spell working at Lamborghini, he took the reigns of Formula 1 itself, replacing Chase Carey as President and CEO.
The Italian is this week's guest on our Beyond The Grid podcast, and you can read every word from his interview in the transcript below, listen to the episode in the audio player, or head here to catch it on your preferred platform.
Tom Clarkson: Stefano, it's great to see you again. How are you?
Stefano Domenicali: I'm very good, thank you very much. I think the energy that we are providing to the ecosystem is always great. On the other hand, I still feel a bit moved from what has happened in my region in Italy, because as you know, we had to cancel the Grand Prix. The effect of this catastrophe is huge. The people who are living there, they will suffer for many, many months.
TC: You've had to make a lot of big calls in the last three years. How tough was the cancellation of the Emilia Romagna Grand Prix for you?
SD: Well, I think that it was painful, but absolutely the right decision that we have taken because the magnitude of what has happened there is so huge that you cannot even imagine if you are not there. Of course, you need to consider all the elements and I think that was right. Also, I would say it was important to see the level of understanding because everyone understood what we were talking about. It is not possible to recover the date this year, but we are discussing to see how we can extend the contract for one year because I think that place deserves that. We are going to discuss the details very shortly in our future.
TC: And your family and friends, are they okay?
SD: Yeah, they are fine. But I've got a lot of friends that unfortunately lost everything – but the beauty of our region is that we are people that love to take the smile, not blame anyone, or cry, and just recover.
READ MORE: Imola trophies, signed Ferrari Trento bottle and more to be auctioned by F1 Authentics to raise money for Emilia-Romagna flood relief fund
TC: Stefano, we have so much to talk about, but can we throw it back five years? Because that's when you were last on Beyond The Grid and a lot has happened in that time. Back then, you were running Lamborghini. But interestingly, at the time, you didn't rule out a return to Formula 1. And here you are as President and CEO of Formula 1. Is the job what you expected it to be?
SD: I think at that time, honestly, I didn't rule it out but I was very happy with my job. It was very exciting. A lot of things were happening and when I received the call from Chase Carey and from Greg Maffei, it was really a sort of 'wow'. And as always in life, there are some trains that if you don't catch, you will not get back. I decided to take that new adventure in a territory that I knew. I knew the business, I knew what was going on. And you need to consider these in the context of the pandemic, post-pandemic, political evolution, team involvement, media broadcaster, and so on. All these things are very exciting.
TC: Can you remember where you were when Chase Carey rang you about the job?
SD: I remember very well because it was in our house in Monza, and it was the week after the Italian Grand Prix. That's when I received the call and I was not expecting that I need to give an answer in a very short time. So I need to collect the family and discuss with them. In one week, we had to give the answer back, which I did.
TC: And what did your wife and children say?
SD: I'm so grateful to them because they were saying 'that's your life, that's your decision.' We took the approach of opportunity instead of a problem. We had the privilege of moving to London and giving the chance to our kids to move and study in the UK. Changing the scholarship system, changing the friendships and changing the way, but it's just an opportunity to grow and to live an experience of a new life. That was really good. Of course, with my wife, we shared that because she had to move, she had to follow the family business and to follow a normal life. I'm really very, very grateful to her and to them because they understood and now they are with me and embracing this new opportunity of life in a great way.
TC: I love the way you refer to Formula 1 as the family business…
SD: At the end of the day, I was born in Formula 1, professionally speaking. My wife knows the business very, very well. My kids are, I would say, interested, but not really superfans. That's good to keep the feet on the ground because one of the problems that we know is happening to people in Formula 1, is that they believe that there is only Formula 1 in their life. And there's not. I discovered that when I left Formula 1 and then had a different experience. But yeah, it's a family business.
TC: Had you ever considered a move to England when you were still a team player, you know, leaving Ferrari for a British-based team?
SD: Not really, Tom. I never received any offer or opportunity, so I haven't thought about it. But in terms of my mental approach, I was always open to any challenge that I would love to do. The territory is not the limit. It is true that I love my country. Italy is a beautiful place to live and to have your life. But the territory or the lands of the country is not a barrier for me.
TC: Stefano, back to running Formula 1. Do you feel the weight of responsibility that comes with the job?
SD: Well, you have to feel it in the right way because I think that it would be not responsible, not to consider the fact that you need to take decisions that affects a lot of people and a lot of business. If you don't feel it, you are not responsible. But you have to feel that in the right way, because if the weight is too heavy, then you are not right and don't take the decision that you should. So I would say I feel it and I prefer to take myself in front of the mirror, more with my duty, rather than what I should have. That's really my approach, which I ask also to the people who are working together with me. We have a great responsibility that we need to take because when you are in this position, there's not other people. There are certain moments that, despite having the best team, which you need if you want to be successful, you are in front of your mirror, alone. There are certain moments that you need to take with your own soul, your own spirit, your own heart, your own head, because that's life.
TC: Formula 1 has only had three bosses. Bernie Ecclestone, Chase Carey, and Stefano Domenicali. How are you doing it differently to the other two?
SD: Well, I think that it would be wrong to say that I'm doing things differently. What I can say is that I'm doing things my own way, having huge respect for what Bernie did. He created this in a period that was impossible to think that he would be able to deliver such incredible growth. Then we had four years of Chase, who had the very difficult task, after more than 60 years of Bernie's era, to take Formula 1 to a different step. He did an incredible job. There was a lot of scepticism because he was coming from a different world and I think that he delivered something very important. Now it's me that has to keep growing this business, knowing that I know the sport because I was born in this sport. But I also have the responsibility of understanding how the world is evolving in terms of sport, entertainment and business. I'm doing this with my style. I love to share things, I love to try to engage with the people. But of course there are certain moments when you have to take the decisions. I hope that the legacy will stay and that my commitment up to the moment where I will not be in this position, will be total.
TC: Bernie always said he was a firefighter. Are you a firefighter?
SD: I would say firefighter means that the fire is already in the house. I would prefer to avoid having fire and try to manage this, because that's part of the nature of the sport, the nature of the business, the nature of the people. Controversy is an element that characterises not only Formula 1, it characterises our life. This is part of the business. But if you want to grow, you need to always have in mind the bigger picture. You need to always have in mind what is best for the sport we are managing. Otherwise, if you fall into the trap of following too many details, you'll get dragged down with them. I hope that I can be an "inspirator" of something that even the most traditional people will see as the need for our sport to develop.
BEYOND THE GRID: Christian Horner on masterminding Red Bull's return to the top
TC: How far ahead are you looking then? Is it all about 2026 or in your mind, are you ahead of that already?
SD: I would be presumptuous to know what is happening already in two years' time. I need to have the vision that is built not only on feelings, but also in trying to understand the dynamic or the elements which I need to study, in order to try to assist as much as we can in the best way that we can, the future. The speed of change that is present in the life that we are living is so impressively fast and quick that things that just one year ago seemed to be impossible to achieve, have been achieved in a blink of an eye. Therefore, you need also to have the right vision to make sure that you understand the things that can change and the most important thing that you have to do. I remember just a couple of years ago, people were saying 'the young generation are not interested anymore to have the incredible sound of the engine.' Actually, today, even the young fans that are approaching Formula 1 now want to have sound back because it's part of an emotional journey when you're coming here that you want to feel. I remember how steady people were when they were talking about that and how the things have changed in such a short time. That shows how complex the future management is and how you need to be good in order to have a structure that is able to react as quickly as possible. That's the nature of our life today.
TC: You were Team Principal of Ferrari for seven years. How useful is that experience now that you've gone poacher-turned-gamekeeper?
SD: Well, it's very useful because you know the dynamics when you want to talk with the commercial rights holders, or whether you want to talk with a business itself, so it's absolutely vital and I think that helped me to understand the complexity of this ecosystem. Therefore, I think that this moment after the Chase period, has been beneficial, because the dynamic that we live in today is not very different from what I was living when I was in that role.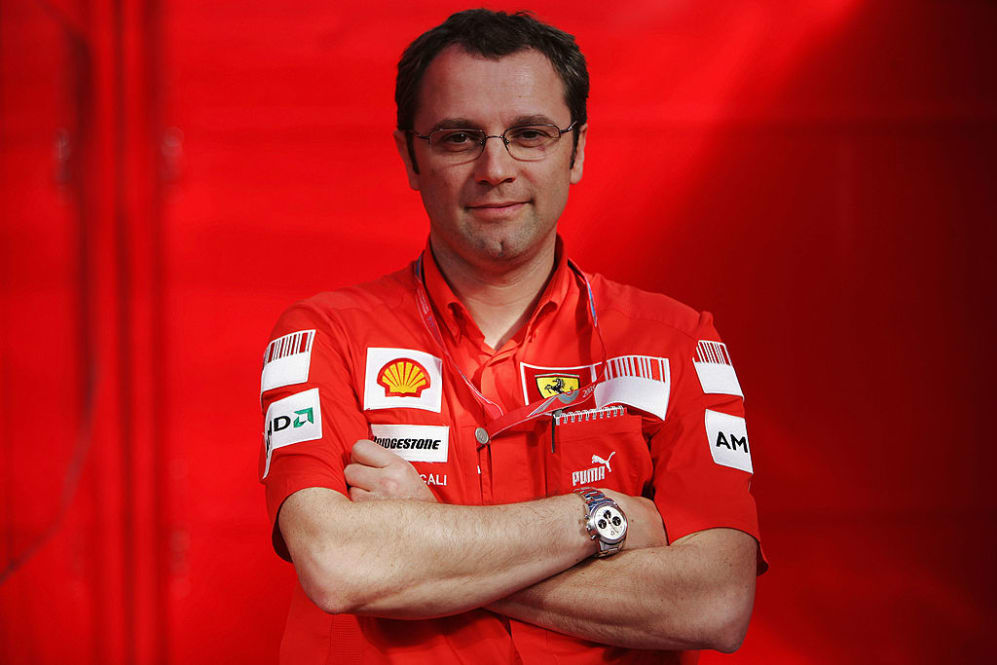 TC: How important are Ferrari to Formula 1?
SD: For sure, Ferrari is very important to Formula 1 because it is part of the legacy of our sport. When you go around the world, there is still a lot of Tifosi that are pushing for the team. What is important is that Ferrari keep believing in Formula 1 as a future and invest as much as they can. There are other teams and other legacies that are now very strong in Formula 1. One thing that I'm saying to myself, and that I share with my friends at Ferrari, is believing that only looking behind is creating the right foundation for the future is wrong. You need to keep the myth alive, thinking that Formula 1 will always be part of the bigger project for Ferrari. That's what I really hope will happen, because I cannot see Ferrari not being part of Formula 1.
TC: And now that you have a macro view of Formula 1, do you have a hierarchy of teams in your mind or do you feel obliged to treat all ten teams equally?
SD: In my role I need to consider that the sport can grow, only if the majority of all the teams can grow. That was one of the fundamentals of the budget cap, to give a credible financial stability to the value of the franchise or the team. The more you are able to have a competitive field, the more interest you have in races and the more you can create interest in the sport. There are situations where the influence in Formula 1 of some teams is bigger because they are investing and believing that this is the real project on which to develop other things. Therefore it is important that we give sustainable financial stability to each of them to make sure that everyone can do that. Two years ago, when the new Concorde Agreement was signed, when there was the talk about what is the value of a team that has to come in, there was a number put on the Concorde Agreement that was 200 million, which seems unreachable, because there were teams in the past that were sold for £1. Now the market is offering almost billions to teams and they are refusing that. That gives you the perspective of what we are building as an ecosystem. We are building important structure, important dynamics. The more everyone is growing, the stronger the business platform that we are all working in.
READ MORE: EXCLUSIVE – Inside the making of Drive to Survive, its impact on F1 and what the future holds
TC: How many teams do you think should be on a Formula 1 grid?
SD: This is a very interesting question, Tom, because there are legal implications of what we can say. I think that ten teams are more than enough to create the show and the attention that we want to see on the track. There is an evaluation going on today that involves the FIA and us to make the right call for the future. This is something that is also connected to the future discussion that will happen with the renewal of the Concorde Agreement that is expiring by the end of 2025. In the past, there were teams that were coming in, getting out with a zero value. Now the teams are stable, very profitable and capable of being competitive on the track. In the next months it will be a very important point of discussion that we need to tackle. Do we stick with 10, do we need to have more teams?
TC: But with your promoters' hat on, would you like to see more than 20 cars?
SD: No, I don't think so. You see, if you have two cars or two drivers fighting, the level of attention is mega. So if you already have two teams fighting, it's just incredible. Can you imagine 20 cars, ten teams, at the level where there is a competition on the track? It would be impressive. I would say let's wait and see. My 'no' is not against someone who wants to come in. I need to clarify that, because otherwise it seems that I want to be protectionist. That is not the case. I want to see the right one and I need to also respect the ones that have invested in the last period because we forget too quickly, the respect, and now everyone wants to jump in the coach that is very fast. But we need to be prudent, we need to take the right decisions.
TC: When we look at 2023, it seems to me that the gaps in the field are bigger than we were expecting, given the new regulations were brought in to close the field up. How surprised are you that that's happened?
SD: I think that the gap is between one team and the others, while the others are very, very close. Red Bull did an incredible job and this is a job of meritocracy. It is true that the gap seems to be big, but we need to be prudent because we know in life that things can change very quickly. The others are very, very close if you look at the gaps. I think they did an incredible job and that needs to be rewarded. What we want to do is make sure that this gap will stay as small as possible. I'm sure that the other teams are watching how they can catch up with their development in the context of the budget cap. It will be interesting to see if the development curve of the team that is leading will slow down, because at the end of the day they did a better job in the shorter term. That will be very interesting to see in the next couple of months.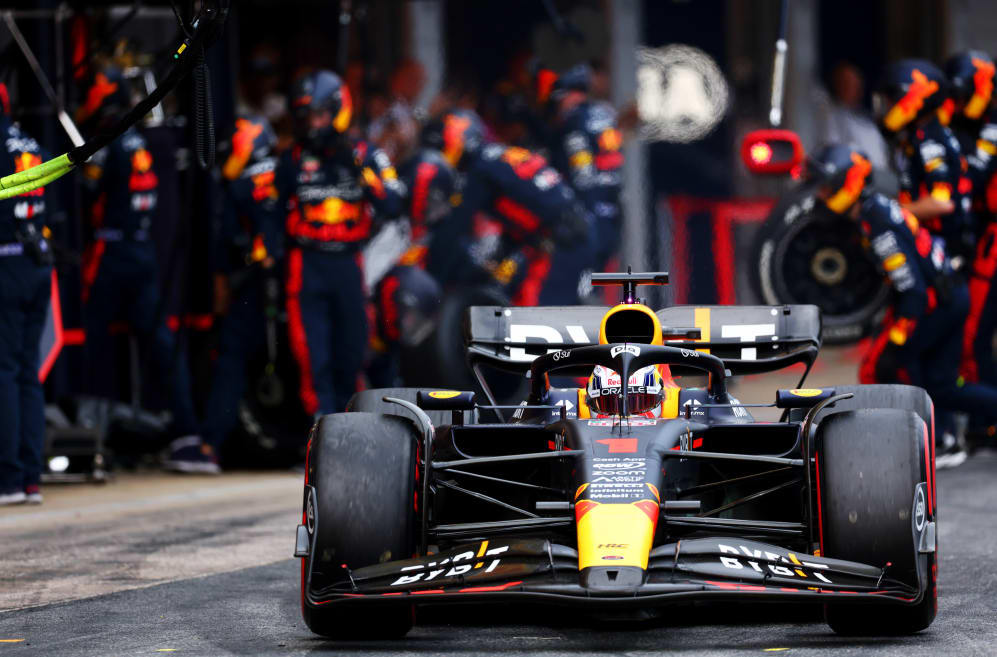 TC: Has changing the regulations mid-season crossed your mind to slow Red Bull down?
SD: I think it is not fair to say that, because we cannot be seen as a sport of manipulation. This is not correct and this is not fair. I'm not envisioning at all, this kind of approach.
TC: The best thing you can do is just leave the regulations the same and allow everyone to converge at the top?
SD: I think that's the right approach, because the rules have been changed not many years ago and, therefore, this will happen for sure.
TC: Could more be done to help the teams at the back? Could you give them even more wind tunnel time?
SD: This is something that is a change of framework on the sporting dimension, which is not fair. F1 has always been a sport where there have been cycles, where teams were very dominant and then some others came into the equation. Our objective should be to make sure that these cycles in the future will be shorter. This is what I would say, as a commercial rights holder but also as a lover of sport, I would like to see.
TC: Let's talk drivers. Max Verstappen has already won more races for Red Bull than any driver in their history. You've worked with many great drivers yourself. How good is Max?
SD: I would say the numbers are speaking by themself. I don't like to compare drivers of different generations because things are different, but in terms of driving skills, in terms of approach to the races, it's impressive. Of course he has an incredible car that highlights his value, but for sure he is one of the best drivers ever. There's no doubt.
IT'S RACE WEEK: 5 storylines we're excited about ahead of the 2023 Canadian Grand Prix
TC: Is Max a difficult driver to manage because he's happy to speak his mind and his mind isn't always positive about this sport? He's said some negative things about Sprint races and about his long-term future. Does that concern you?
SD: No, honestly, I'm not concerned at all because it would be wrong to not cover the personality of the driver. You can have different opinions, but at the end of the day, we have to take responsibility of having the bigger picture. You need to consider that every one of us has a bigger role to play and the growth of the sport, the growth of this business, is connected to this vision sometimes. Our sport is the leader on how we engage our heroes that are the 20 drivers in the sport. No other platform is engaging with the fans, or with the sponsors, or with the media, or with everyone, so close with the race. It's a great recognition on how everyone is involved in the growth of the sport. I'm not worried because I think that I have a very good relationship in this case with Max. We talk and I would never interfere in the choice of his future. But if there is something that for the benefit of the sport I have to take, and Max doesn't like, I will try to explain. If he doesn't agree, it's okay. That's part of the game.
TC: Well, let's talk about races. What is the ideal number of races for you?
SD: What we want to do next year is 24 and I think 24 is the right number. It's the number that is required within the market. I would say it's the right balance between that, the complexity of the logistics and of the people that are working. I would say this is the number which we should target to be stable for a long time.
TC: Can we talk about some specific races now? We're chatting in Barcelona. There's been a lot of talk about a potential race in Madrid. Is that serious?
SD: It is true that Madrid wants to host a race in the future. No decision has been taken so far. That's another great sign of the state of the health of Formula 1. Commercial and technical discussion will be taking place in the next couple of months. For the best of Formula 1, we will take the right decision, I'm sure about it. But we need to remember that we still have a contract with Barcelona. We are really very, very happy in the way that Barcelona is handling the future because of course, this will help them to react, to push for the improvement that is needed at all levels everywhere. We have Fernando [Alonso] performing incredibly well and we have Carlos Sainz in Ferrari. Both of them have a lot of fans. We see that the TV rating figure is growing incredibly well in Spain. The market is very, very strong now so it's great that we have this kind of opportunity for the future.
TC: There have been two races in Spain in the past. We had Valencia and Barcelona. Do you think it could support two races again or would you rather only have one?
SD: I think no, because in that time, the business was not so big. We still had a European-centric calendar. Today we have a worldwide calendar with bigger races for sure. But in Europe, I am expecting to see races where the rotational principle could be applied, but not two in the same year.
TC: Can you tell us which races might be rotational?
SD: Not yet. There are already talks with some of them and this is something that in the next two years we are going to clarify formally.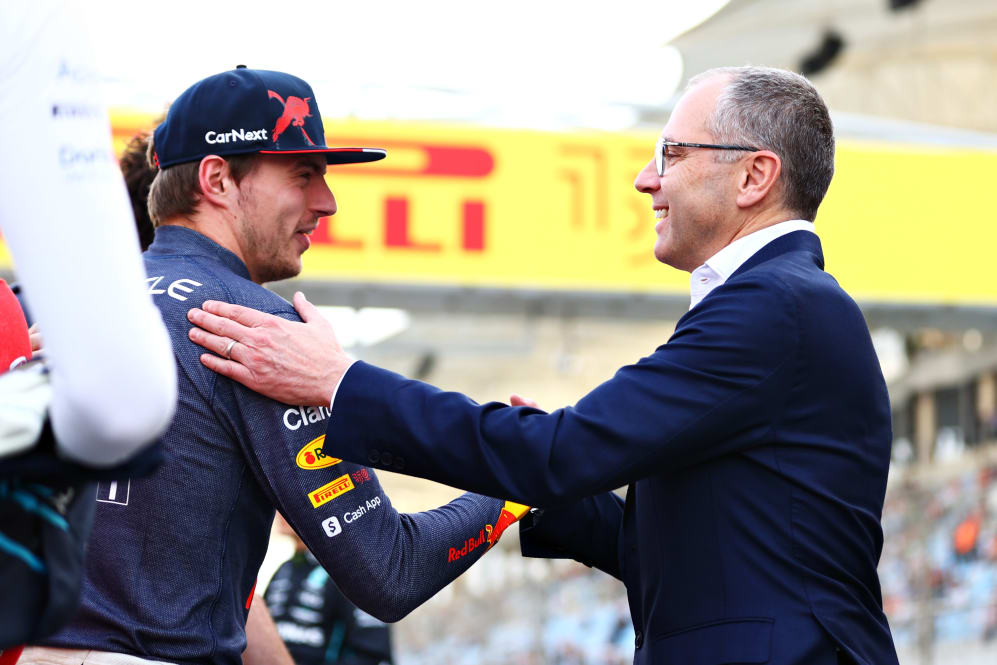 TC: Stefano, you are a student of the history of this sport. Just how important are those historical races for you? I'm talking about Monza, Silverstone, Spa. Do they give context for the new races?
SD: For sure it's very important that the historical races have their own personality. I'm laughing when I hear people that are saying Formula 1 is not respecting historical races. It's absolutely the other way around. What we want is to use this incredible moment where Formula 1 is growing, to make sure that everyone is doing the right thing. It's a matter of understanding that the world is evolving. So historical races will always be part of the calendar, but there is the need for some of them to recognise the changes that they have to make on the infrastructure, for example. That is not changing the layout of traditional races. But the fans are coming more and more with different needs. If you do not give them what they deserve, it's not historical anymore is it? If you remember, two years ago when there was discussion that Belgium is out of the calendar. And, by the way, the answer was Belgium is in the calendar, but they reacted very well. They invested in infrastructure that is related to the best experience that we want to give to the fans.
TC: What about Las Vegas at the end of this season? What is F1 going to do differently in Vegas?
SD: It will be another experience where everyone wants to be, in a place that is iconic, where there is light more in the night than in the day. It's a place where there is a lot of expectation, there is a lot of demands, and we need to make sure that will be seen as, 'wow', the event of the year, because, you know, it's the first time since the 80s that we are going in the city. I would say, in the middle of the city, because we are in the Strip and the centre, without stopping the life of Vegas, with the casino so, you can imagine, you know, what it's all about, it's really an incredible challenge but I'm sure there will be an incredible postcard that we're going to share all around the world.
TC: I was looking at the weather for Vegas, Stefano. It's going to be quite cold. Was that the only weekend that was an option to stage the race?
SD: Yes. The rate of occupancy of the rooms in Vegas, we're talking about more than 150,000 a room in Vegas. That weekend is the weekend before Thanksgiving. It's a little bit lower, but not so much. If you want to be in a place where we can be hosted, we need to find a place where there is room available for us. If there will be an opportunity to move the dates in the future, we will see. It will be cool in the evening but we have good jumpers, good jackets, so that's where we're going to use them.
TC: Ross Brawn has been a big influence in your life. A good friend who worked with you at Ferrari and Formula 1. He's taken a step back this year. How much are you missing his influence?
SD: Ross has been important for Formula 1 and in the growth of Formula 1 from the technical perspective. I miss my daily dialogue with him, but Ross is still with us in terms of strategic help and strategic thinking, and this is very valuable to me. He's a good sparring partner to discuss and have a debate on what we think about mainly technical things or other things that relate to our sport. Even if not done formally as a business, we are still doing it in a different way. There's still these dynamics there.
BEYOND THE GRID: Ross Brawn on Michael Schumacher – the driver, the leader, the man
TC: How are things between Formula 1 and the FIA at the moment?
SD: I think they're very good. It has always been clear to me that everyone has to do their own job and we need to be complimentary. We need to make sure that the common vision for a better sport, that we need to grow and need to push, is there. It is not easy today because we have also added one element on top of the traditional ones. That is the financial one. Before, it was just sporting, technical, safety. Now, the financial regulation is a massive task and this is giving credibility to the system we are putting in place with the financial regulations. They have hands on this and it's very important that they are doing the best job that they can, now they need to perform in a very, very complex dynamic and context.
TC: You witnessed the Max [Mosley, former FIA President] and Bernie [Ecclestone] era. You've witnessed the Jean [Todt former FIA President] and Bernie era. You've witnessed the Jean and Chase [Carey, former F1 CEO] era. How does the Mohammed [Ben Sulayem, current FIA President] and Stefano era compare?
SD: Well, of course, you're comparing with relations that were very, very long in time. I'm just starting with Mohammed. I have known him many, many years. The relationship is very solid and we feel the responsibility of shaping the next level of sport together for the future.
TC: What's the biggest thing you've learned while being the boss of Formula 1?
SD: Well, I'm not really a guy that is focusing on learning the things while I am living here as F1 boss. You need to always listen to the people. You need to always recognise that the dynamics can change from day to night. You need to always be in standby mode. You cannot really sit down thinking the job is done, this is not possible.
TC: And what is your one golden rule?
SD: My golden rule is to be on duty 24/7, but always being loyal, transparent and credible – with no compromise on that. There's no space for anything that is different to that.
TC: Stefano, thank you very much for your time. Great to see you again.
SD: Thank you, Tom.
To read on, sign up to F1 Unlocked for free
You'll unlock this article and get access to:
Live leaderboard data
Epic experiences and rewards
Money-can't-buy competitions