Podcast F1 Unlocked
FULL TRANSCRIPT: Read every word from F1 talent spotter Gwen Lagrue's Beyond The Grid interview
Gwen Lagrue may not be a name immediately familiar to most Formula 1 fans, but without him, the likes of George Russell, Esteban Ocon, and Alex Albon may not have reached F1 at all...
Lagrue is a motor racing talent spotter, and now runs Mercedes' young driver programme, preparing the next generation of stars who will one day make the step up to Formula 1. He is also this week's guest on our Beyond The Grid podcast, and you can read every word from his interview with pod host Tom Clarkson in the transcript below, listen to the episode in the audio player, or head here to catch it on your preferred platform.
Tom Clarkson: Gwen, before we get on to the current crop of young drivers for Mercedes, how many on the current Formula 1 grid have been through the Gwen Lagrue bootcamp, if you like?
Gwen Lagrue: So I had the privilege to work with Esteban Ocon, George Russell and Alex Albon.
TC: Well, can we talk about each of those guys? Why not start with George Russell? When did he first come onto your radar?
GL: The first time I met George was in 2010, if I remember right, and it was for a European go-kart event. I knew him before because I was following the go-kart season but that was the first time we properly met and started to have a proper discussion about what he was doing, who is he, etc, etc. I quite liked the first discussion we had.
TC: And what impressed you about him in terms of what he was doing on track?
GL: He was extremely confident in himself I think that hasn't changed really. He was extremely determined but you could feel already at that time he was different.
TC: There's a great story that he approached Toto Wolff at an awards ceremony, but this was before all that?
GL: I think it was probably about the same period of time. But at that time, I was working at Lotus F1 Team. I think he approached Toto a little bit later than this. We'd have to ask him, I don't remember.
TC: So you were actually thinking of him as a Lotus young driver back then, not a Mercedes driver?
GL: Yeah, absolutely. I had the privilege to witness a fantastic generation at that time because every weekend I was watching Max Verstappen, Charles Leclerc, Pierre Gasly, George Russell, Esteban Ocon. They were all racing together. It was an absolutely unique period of time in go-karts, such a generation fighting in front of me. Anyone could pick a young superstar at that time.
TC: And then, of course, George wins the Brazilian Grand Prix last year. How did you feel after he won in Brazil?
GL: Well, of course, it's always a special moment. The last laps, I was just remembering the difficult times we had to face in F2 and also at Williams during three years and to see him winning is the reason why I'm here with the team and why I'm helping drivers. That's the first step of a concrete achievement in Formula 1. I hope he will have many more and the next step would be to win a championship.
TC: You say that you've worked with Ocon as well. When did you first meet Esteban? Did you see the same qualities in him that you saw in George?
GL: So Esteban was actually the first I signed and picked in go-karting. That was the end of 2009. Each of them are completely different and that's why it requires a specific way of working with each of them. Esteban was very mature for his age. He was also 12 or 11-years-old when I met him the first time. You could see his anger to drive and to win. He was also very determined. Obviously, he was coming from an environment that had absolutely no money to race. He was racing with used and dead tyres, but still going a really good job. When we met, our help was crucial because, without our support and our financial backing, he was about to stop his go-kart career.
TC: And how does it feel now that Esteban is racing for a rival?
GL: Well, he's still under our management contract so we are still managing his career. We have agreed with Alpine to lend him so we are still very connected to Esteban and we are still following everything, helping and supporting him, even though he's racing for a competitor. He's still, in a way, part of the family.
LISTEN > F1 NATION: Spectacular Singapore awaits as Verstappen's rivals try to halt his unbroken run
TC: And I guess there's nothing quite like your first child, right? So if Esteban was number one, how did you feel when he won in Hungary a couple of years ago?
GL: Well, I'm more depressed when we lose or when we have bad times. Winning is just a normal achievement, I would say. But when we lose a championship in a junior series or we lose a good opportunity, I'm more affected than happy when we're winning because that's what we have to do.
TC: Now, it might come as a surprise that you worked with Alex Albon because so many people associate his junior career with Red Bull…
GL: Yeah, well, Alex was also racing with this absolutely famous generation of young drivers, with Max etc. He was really, really good – he won the European and World Championship at that time. At the end of 2012, the young driver programme he was with decided to stop their collaboration, so I signed him at Lotus because I knew him since go-karts.
I have helped him and I have supported him until he signed again with the same young driver programme that decided to stop their journey at that time. So I know him very well. We did Formula Renault, F3, GP3 and F2 with Alex. I was really helping him as a friend, with the total support and agreement of Toto and Mercedes. He did also some simulators for us at Mercedes and we also released him to make him sign when he had the opportunity.
TC: So those are the current guys you're working with now, how often do drivers of Formula 1 calibre come along?
GL: It is a good question. I think we meet very rarely the one who will become World Champion. That I think happens every 10 to 12 years eventually. But I believe in each driver I have and when I sign them in go-karts, I believe we will make it happen. You need to believe in what you are doing and the target is to bring them into Formula 1.
If you are not able to reach this target, I will do everything I can to help this driver to become professional. We know, of course, you cannot bring them all to Formula 1, but it has to be our target. If we are not able to achieve that target, I know that they will become professional anyway, in endurance, IndyCar or whatever.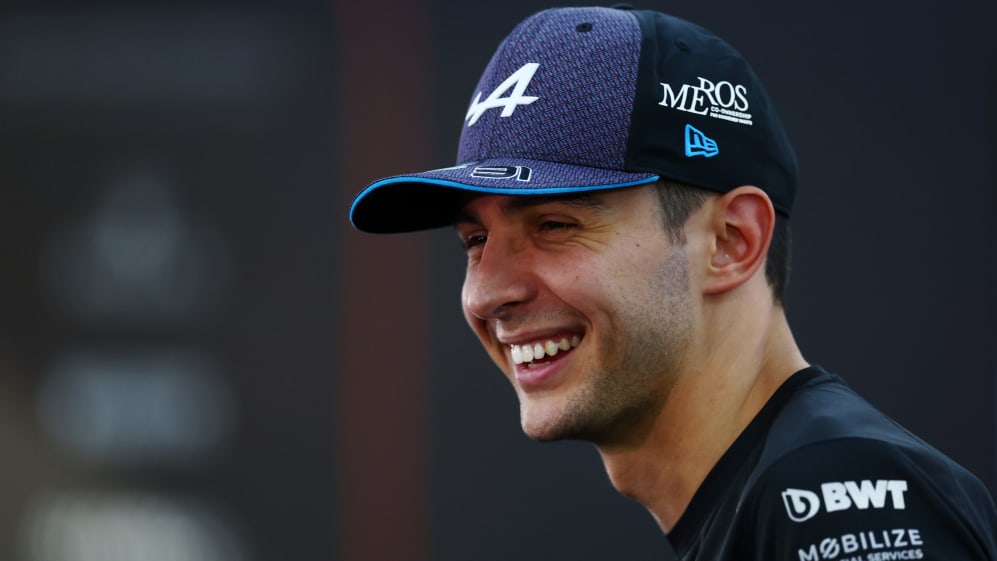 TC: What do you look for in a 10-year-old? Is it all about speed in those karting days?
GL: No, absolutely not. Of course, it's part of what we are looking for but when I'm going to a go-kart race, I'm following the top ten drivers and then I'm monitoring during an entire season what they are doing. I'm more focussed on how consistent they are, how they are interacting with their team and mechanics, how they will manage the race.
If I take Kimi Antonelli – who is one of our young drivers – the way, at 11-years-old, he was able to read the race, how he was defending, how he was attacking. He wasn't always the most competitive one, but he was always there in the top five. Wet, dry, whatever you want, he was always there. He was extremely clever for such a young age. I have never seen anyone as clever as this kid at this age.
TC: Where do you begin your search for the next Lewis Hamilton and George Russell? Does it have to be go-karts? Do you feel that if you haven't been karting as a driver, you're missing out and it's too late?
GL: It's not necessarily too late, but it makes everything much easier when you start as early as possible. I really like when we start a project in go-kart, because you are building a trust with a driver and with a family, which will be way more difficult if you start later on.
TC: There are so many kart drivers all over the world, almost in every country. How do you keep on top of who's coming through? Do you have talent scouts all over the world reporting into you?
GL: Yes, we have a strong network, but I'm not convinced we are always picking the most talented one in the world. I think we are actually working on how we can make the sport more accessible, because maybe the most talented kid is somewhere in South America, and we don't know who is because he is not able to afford coming to Europe and racing in the races we are monitoring.
There is a lot of initiatives actually, to try to open the access to karting to a maximum of young drivers. We are trying to support, through organisers, through constructors, through manufacturers, we are trying to help and support them, for example, to provide a go kart to a young driver or to a team somewhere in the world. We are pushing a lot and helping some organisers to make the sport accessible.
TC: So you're looking for consistency, but what else do you give them? Fitness tests? Do you give them cognitive tests?
GL: When they are 11 years old, they are still growing up. We are giving them an initial introduction with a physical coach or a mental coach, but it's very, very light because they are still growing up. The most important thing at this age is to enjoy what they are doing, to have fun, and to let them race and express their natural talent and skills.
But the more we go, we will add tools around them. When they are 11-years-old in go-karts, we let everything be very simple. The moment we switch them to a single seater, which is a key moment in a driver's career, then we start to add a physical coach and we have someone with a young driver to guide them on how to interact with the team, how to interact with your engineer, how you prepare your report, etc. So the more we go, the more we add tools for the driver.
READ MORE > IT'S RACE WEEK: 5 storylines we're excited about ahead of the 2023 Singapore Grand Prix
TC: And what about education? These guys and girls are spending so much time at racetracks and then they have to test midweek as well, so they're missing a lot of school. How do you help them with that?
GL: That is a very good question and that's something we care about. School results are part of what we are monitoring. It is super important because when we sign a driver, we take the responsibility of not only a sports project, but a life project. If you are not reaching the top level or if you are not becoming a professional driver, you still have to work.
Education is super important and it's something we are supporting a lot. Of course, in go-karts, they are spending around 250 days on track. It's absolutely crazy. They're non-stop driving from mid-January to mid-December, so we need to adapt a school programme to each driver. We are communicating with the family to make sure that everything is organised perfectly with the school.
TC: So when you're doing 250 days driving, I can see it's an incredible racing education. Do you allow them to do other sports as well, just to give them a more rounded view?
GL: Yes, definitely. It's not easy when you are committed to karting and racing, but you can easily see that all the kids are playing football or playing tennis. It has to be part of their physical education and development. A lot of them are actually having another sport, but more as fun than professional development.
TC: Can we develop the idea of what you're looking for in a young driver? What are the tell-tale signs that they are a future champion?
GL: If I think about George, Esteban, Alex or Kimi today, you can immediately feel as a 12-year-old, they already discuss with you as if they are a 20-year-old. The maturity they have at their age is super impressive. You can feel that you are already talking to someone special, someone different, in the way they are quickly thinking and answering a question, or even anticipating what you will ask them. They are pretty impressive.
TC: And what do you do about the parents? Because racing parents don't have a great reputation, do they? I get it because many of them are investing huge sums of money and taking a great risk on their child's career. But how do you keep the parents just one step away?
GL: We try to involve them into a global project so they are part of the decision process, and we need to have them on board with us. They must be part of the project. You cannot make decisions for kids without having the parents on board and fully aligned with what you are doing with their kids. It is super important to make sure the parents are happy with the project you are presenting them and what you want to do with their kids.
TC: And if a parent has raced themselves, does that make the job for you easier or harder?
GL: Definitely harder because they always refer to their time and when they were doing this or that. Most of the time they haven't reached the level that their kids are reaching so it's not always easy, but you have to respect that and you have to take into consideration the passion for the sport they have. You have to find a way to deal with each of them.
TC: Now, there are only 20 seats in Formula 1. What do you do when a young driver has climbed the ladder but there's no seat available?
GL: Well, first, when we sign a driver, we feel the responsibility of delivering a job. It's a life project for these kids and I feel the responsibility of giving everything I can to help them to perform, to guide them, and to bring them to the top. It means that you also have to anticipate what the market will be like in two years, in three years, in four years. "If I sign this driver, is there a slot in four years' time in Formula 1? Do I have a real chance to bring them to Formula 1?"
Sometimes, you have a fantastic driver winning in F2 and there is no opportunity in F1. We try to always anticipate that situation first and then we always have some options on our list: reserve driver, test driver, simulator. But for a young driver, I think it's important also to have a possibility in another series. You need to have different options open.
TC: I was going to ask how important is it that a 20-year-old keeps racing? How long can you keep them on the sidelines?
GL: Well, first, I think if we have an exceptional talent, you have always a possibility in Formula 1. I don't think in the last 15 years we missed someone exceptional. I think all the exceptional drivers are actually in Formula 1. If you end up in a situation where you have to wait a little bit, you must find them track time because it's part of the preparation. You have to maintain the training, you have to maintain the racing spirit, you have to maintain everything to find the solution in Formula 1. But it cannot be more than a year, I think.
TC: So let's take Oscar Piastri as an example. I know he's not one of your drivers, but he sat out last year and did some miles in a two-year-old car. You think that is okay for a year, but had a race seat not become available this year, if you were managing him, you would have found something for him to race elsewhere?
GL: Yeah, definitely. Otherwise, you are losing too much by waiting.
READ MORE: 'You have to earn your place' – Vowles sets out pathway for Sargeant to stay at Williams for 2024
TC: And I'm interested that if you have a real talent, you say they normally find their way. So even if on paper, the seats all look full in Formula 1, if you've got the next Lewis or Max, you'll be able to muscle your way in somehow? Is that how it works?
GL: If you are sure of it, you will know early enough to anticipate and to make sure that in two years' time, it will be there. With George, for example, when we signed him in 2016, he was in Formula 3 and when he won F3, the target was to go into Formula 2. From there, I knew that I had to find a possibility in Formula 1. 'What would be the situation in two years? And if George wins F2, where can I put him in Formula 1?' We have anticipated all that.
TC: How tough is it for a rookie coming into Formula 1 now? There's very little testing and there's a huge amount of pressure. Is it much harder for young guys coming in now than it was, say, 15 years ago?
GL: It is more difficult because you have less testing and track time. But on the other hand, I think we are also preparing young drivers more than 15 years ago. They are spending a lot of time in the factories, they are interacting with a group of engineers, they are doing a lot of simulators, so they know all the procedures, they know the teams, they are used to having a technical discussion etc. So yes, the track time is less than it was before, which makes it a little bit more difficult when you have to drive. But in terms of preparation, I think we are preparing them way more than it was a few years ago.
TC: Now, can we talk about women and Formula 1? It's a question that I often get, and I'm sure you do as well. But why are there no female drivers in Formula 1? What's your take on that?
GL: My personal view is it's mathematic. When you have 100 boys starting in karting, you have one girl. So, out of these 100 boys, maybe one will make it to Formula 1. If you have just one girl starting at the same time, the chance is zero to make it. The key right now is to attract much more girls to karting than what we have now.
At Mercedes, we are lucky to have one young talented girl called Luna Fluxa. She's racing in go-karts and won the European Mini Championship two years ago, in front of 90 angry boys! It took me a year and months to find a girl into our program. We need to have more girls racing. We need to attract more girls. There is also a lot of initiatives at the moment to promote girls in motorsport, but also to attract much more girls in go-karts. That is key.
TC: How do we do that? How do we make the sport more attractive for girls?
GL: Well, first, I think we have to make it more accessible in general. The financial cost is key. All the initiatives made by Formula 1 with F1 Academy to attract girls into our sport are helping. Formula 1 is attracting more and more girls. We can see that there are more girls coming in go-karts, but we need more and more and more. We need as much as the boys. That's the only way I think we can find talented girls and bring them to Formula 1.
TC: Recent research by the FIA and Formula 1 suggests that 40% of the audience now watching Formula 1 is female. Do you think over time that will start to be reflected at the grassroots of driving?
GL: Yes, I think we are just at the beginning of the process and the impact will be seen in three, four, or five years. I think that you will see much more girls coming into international karting in the coming years. We've just seen that in Mini, the first year, there are a few more girls than five or six years ago, so we've started to notice the impact, but we need to keep pushing. Just hope to see Mini, for example, the first year that there is a little bit more girls than the five six years ago.
TC: Luna is clearly very talented. You know how successful she's been already. Is her approach at age of 12 any different to the approach of a 12-year-old boy?
GL: Absolutely not. She's so determined. She's a little monster when she's wearing the helmet. She just wants to win and when you talk to her, she doesn't want to be considered as a girl. She wants to be considered as a driver. She's such a character and she's definitely special.
TC: How important are role models for these young drivers? How much do they look up to George and Lewis?
GL: They are good examples to follow. George is actually helping me a lot with young drivers because he's an example for all of them. Of course, we have the privilege to have Lewis in our team, a seven-time world champion, so he was already an example for George to follow. I hope in the future George will also be an example for young drivers by being world champion.
TC: I'm fascinated to know a little bit about your background now. How did you come to manage young drivers?
GL: My dad brought me into motorsport when I was a super young kid. We were watching Formula 1 Grand Prix on TV and it was a family event at that time. Every Sunday Grand Prix was a family moment. The first time I went to a Formula 1 Grand Prix, I was four years old. It was Dijon, 1979, the famous Gilles Villeneuve-Rene Arnoux race, which I absolutely don't remember. The only thing I remember is I met Jacques Laffite. He scratched my head and said "hey buddy, how are you doing?"
A few years later, I started in go-karting and I did nine years there and a few years in rally. But I understood quickly that if I was staying behind the steering wheel, I would never make one penny in motorsport. I had to do my army time and then I started to work. I had a huge passion for motorsport and I did some studies in sport and economy. I met, almost by accident, the first driver I worked with. He was racing in Formula Renault at that time. He was looking for some help to find partners and to help him with more or less everything. That's where everything started in 2004.
READ MORE > ANALYSIS: Why Alfa Romeo opted to re-sign Zhou alongside Bottas – while keeping one eye on future Audi tie-up
TC: How do you grow a business like that?
GL: The first year was, we had zero money and everything was about the racing and each penny you were finding was going into the racing programme. But it was a time where I met Fred Vasseur. He was running his Formula 3 team at that time. I met Eric Boullier, I met Toto Wolff, and all these guys ended up in Formula 1. I was just probably at the right place at the right time.
I have developed this network with them and we knew each other. They liked the way I was helping my driver and when the opportunity came, it was with Eric Boullier. I arrived at the Renault F1 team and he had this young driver programme in place. He called me to ask me what I was thinking about and how we could develop things together. I joined the Enstone team in 2010.
TC: How does your own experience of driving help with your interactions with the young guys and girls?
GL: Zero. I was never racing at the level my drivers are racing at, so it doesn't help me. I'm not acting as a driver coach and I'm never going to tell them how to drive. It would not be appropriate. It's more about how to understand the motorsport world and what is important etc. But I don't think that really helped me because I was more doing rally. It's two different sports, so it never helped me. They're working with engineers and they are super talented. It would not be appropriate coming from me who has never achieved anything. I have done it as a complete amateur and we're in the professional world now, so it's two different things.
TC: Well, Gwen, it's been wonderful to talk to you. Let's end it just by talking about the current crew on the Mercedes young driver programme. You've got seven drivers. For the listeners, who do they want to watch out for?
GL: Well, we have for Frederik Vesti who is racing in Formula 2. We have Paul Aron in Formula 3. We have Andrea Kimi Antonelli racing in Formula Regional. We have Alex Powell, who's a Jamaican rocket and doing amazing in go-karts. We have Yuanpu Cui, probably the most talented Chinese driver at the moment. We have Luna Fluxá and Kenzo Craigie, a young British kid also racing in the UK in go-karting.
TC: And the goal with all of those people is Formula 1?
GL: I wish and it would be a dream, but we have to be realistic. My target is to make them all professional. That would already be something good and I wish a few of them will reach Formula 1.
TC: Gwen, best of luck with them. Thank you very much for your time, it's been great to chat!
GL: Thanks to you, Tom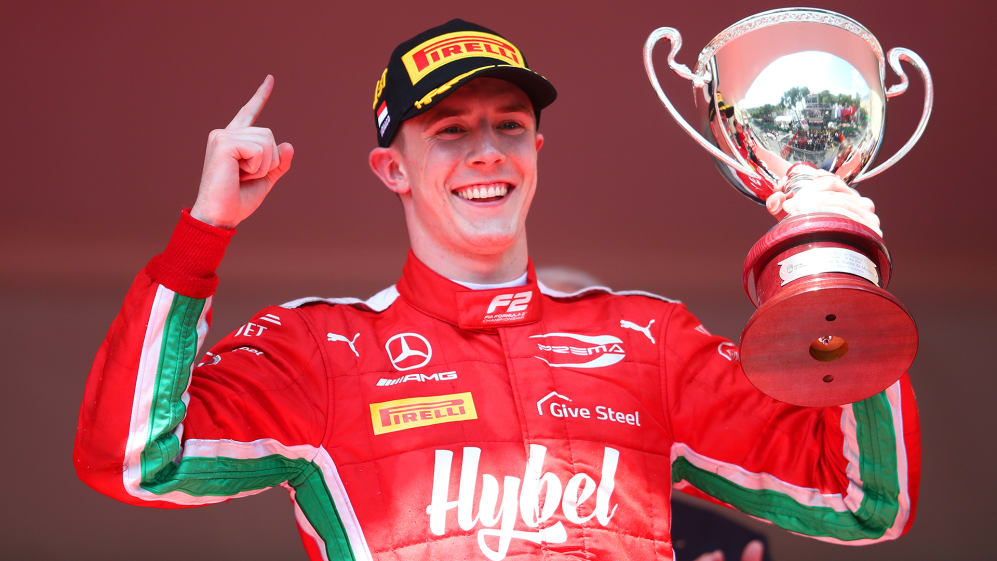 Tom also spoke to Mercedes boss Toto Wolff about the brand's young driver programme...
TC: Toto, tell us more about the Mercedes' young driver programme.
TW: Mercedes always supported young drivers. Michael Schumacher is a good example. Eventually, he ended up in Formula 1 and was very successful. He drove our sports cars and since then, we've tried to keep it up. Over the many years we've always had junior drivers that have eventually made it into professional motor races. The latest examples are George, Valtteri and Esteban Ocon. Therefore, we are trying to home grow young talent and, whilst not always racing for us at the end, we are proud to have them.
TC: How often do drivers of Formula 1 calibre come along?
TW: For me it's cyclical. We see spells where you suddenly have a handful that end up in Formula 1 and then for many years there's nothing. Every ten years you have a great one that's growing into Formula 1. That's kind of the cycle that I have seen. When karting is competitive within a certain age group, they push each other.
When you look at Leclerc, Gasly and Ocon, they've competed against each other on national level and then you add to the equation Lando Norris, Max Verstappen, Alex Albon, and George Russell, it's pretty much more than 50% of the grid, and they are all within two years of age. That was a very strong generation. In between, you see less competitive and then they come in bundles again in a way.
TC: Toto, what do you look for in a young driver?
TW: Speed. Speed, speed, speed. That means how quickly can you actually pull out a lap? How adaptable are you? Obviously, character and personality are important. If the parents have those values and transcend them to the children, they stay humble whilst hungry, I think we can form them too, and pretty much take over when they are teenagers together with the parents. I think that combination is crucial for me.
TC: How obvious is this speed you're talking about when you're looking at a 10-year-old and eight-year-old?
TW: Well, I think Gwen and his team, they've been around for a long time and you can see that there are kids that already in the very junior classes at the age of 10 – you can see how they handle the kart, how they take the pressure. You can see talent shining through and if you add the nurture to that, they can be really competitive.
TC: Do the good drivers always make it to Formula 1?
TW: No, I think Michael Schumacher said it once. There might be a bus driver out there that is more talented and quicker than he would have been. And I think, take the population of Montreal where we are at the moment, I guess there's a thousand people that would make pretty good racing drivers, but they have just never had the opportunity.
TC: Can you think of someone who didn't make it to F1 who deserves to be there? Can you give us a name?
TW: I don't want to give you names because I think it would be unfair. I've seen young drivers with tremendous talent that have failed because they either didn't have the education nor the right role models in parents, or simply lacked the intellect or social intelligence. They just failed. They thought it is not important. They thought it's just important to have speed. Eventually, they didn't build the networks that were needed and they didn't act in the way that brought them the right support.
TC: So it's not just speed, speed, speed?
TW: Speed is the fundamental basis. What I'm saying is that there are people that had speed but failed eventually because of the lack of personality, integrity, honesty, loyalty. But it doesn't go without speed. The nice guy with all those great character traits, which would make them a good friend, a successful entrepreneur, manager, can't make it if he hasn't got the talent.
READ MORE > POINTS PERMUTATIONS: Where and when Verstappen can become the 2023 F1 world champion
TC: Have you got any regrets, any future champions that you could have signed but didn't?
TW: I never have regrets because everything happens for a reason. Sometimes there were great drivers coming along and we didn't have space for them, and at other times they just needed to take a different trajectory. But I think what we have today with our drivers, when I look at the junior categories, I'm really happy. I love seeing Kimi grow through the ranks and Alex Powell, I enjoy seeing Luna's success, and there's a few others that are part of our junior programme that can be a generation that can be very successful in Formula 1.
TC: How involved are you personally in their progression?
TW: So Gwen runs the program with his team. They're at most of the car races. They nurture them. When you look at Gwen, Gwen was fundamental for Esteban's development and very closely involved with George Russell's career at a certain stage. We talk, they present to me why they think a driver can make it in the academy. We talk about the business models, how much money is needed, and they place them in the right teams. I'm just giving my final thumbs up or thumbs down. But I empower Gwen very much to make these decisions.
TC: Could you have bought Max [Verstappen]?
TW: No, I don't want to talk about buying Max, first of all, because that was the wrong terminology. Max was very good in karting, was good in F3, and it was clear that he was a big one that's growing. We talked to them in the initial phases and it was a nice discussion with Jos and with Max as well. But it was clear we couldn't give him a seat because we had Nico and we had Lewis. We offered to support Max in F2, but since Red Bull was able to offer them the AlphaTauri seat – or Toro Rosso back in the day – it got Max into the seat.
TC: Had you known when you were having those discussions that Nico Rosberg was going to retire at the end of 2016, do you think Max might have made a different decision?
TW: Well, maybe, but if I would know where the stock market is next year, I would decide to invest in it or not. We would be very happy and rich people if we would know what happens in 12 months.
TC: Research by the FIA and Formula One has revealed that 40% of Formula 1's audience is female. When will that be reflected in the number of girls entering karting?
TW: When you look at the grid today in karting, for 4,000 boys you will probably have 20 girls. It's just not a meaningful number. I think what F1 has launched with Susie, the F1 Academy, has exactly that target to, at the very grassroots in karting, and then through F1 Academy racing cars, build the next generation of female drivers. Not just quota girls or grid fillers, but really find a woman that can race in Formula 1 in a competitive car successfully. That's the aim and Susie has set herself those targets within the next few years to, hopefully in five years, to have a girl on merit in Formula 1, racing for podiums and victories.
TC: Can we talk about Luna Fluxá? Do you look at her and see her in any way different to the boys of the same age karting?
TW: Luna is the first girl who is really capable of racing in the top field of her karting class and she has the talent and the background to become very successful as a racing driver. Having said that, if she were a boy, at that stage, you would expect her to win and win championships. But I think we need to take it from there and say she has all the ingredients to be successful. Her parents have done a good job and now it's up to us to continue to nurture her, teach her, and Gwen is doing all of that to eventually make her ready for Formula cars.
To read on, sign up to F1 Unlocked for free
You'll unlock this article and get access to:
Live leaderboard data
Epic experiences and rewards
Money-can't-buy competitions