Image Gallery
GALLERY: Mick Schumacher marks anniversary of his father's F1 debut with a special Belgian GP helmet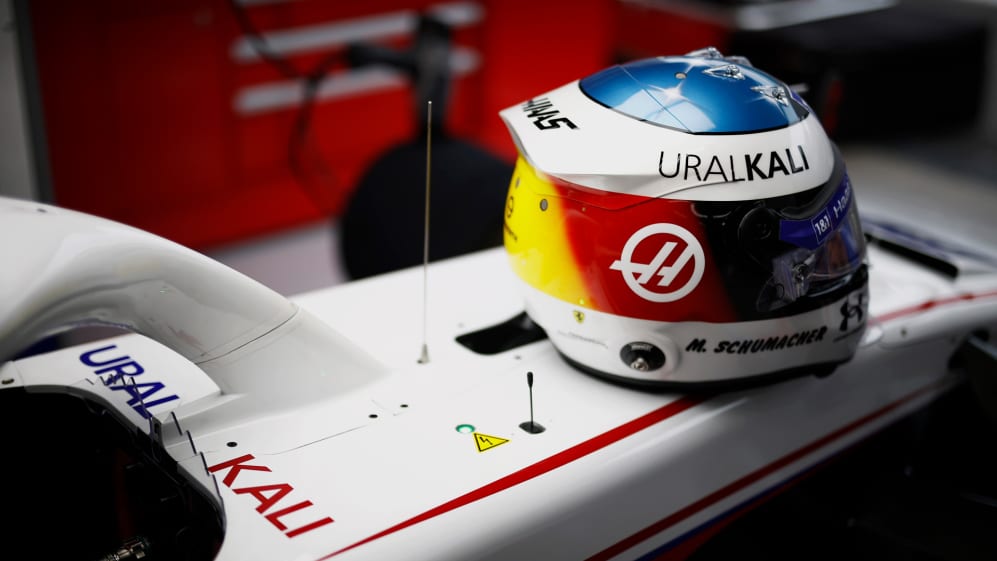 Mick Schumacher has marked the 30th anniversary of his father's 1991 Formula 1 debut at Spa-Fancorchamps with a special helmet design for this weekend's Belgian Grand Prix at the same track.
The design is an homage to that of Mick's seven-time Formula 1 World Championship-winning father Michael Schumacher, who wore a helmet with a blue dome and the German flag emblazoned on the side for his first F1 race on August 25, 1991, when he drove for Jordan.
GALLERY: Mick Schumacher drives father's first F1 car – the Jordan 191 – at Silverstone
Mick's helmet is a faithful rendition, and the Haas rookie sported it for his own first F1 session at Spa – almost 30 years to the day of Michael's F1 debut which unfortunately ended on Lap 1...
View Mick Schumacher's Belgian GP helmet in the gallery below.