Gasly buoyed by progress before brake system issue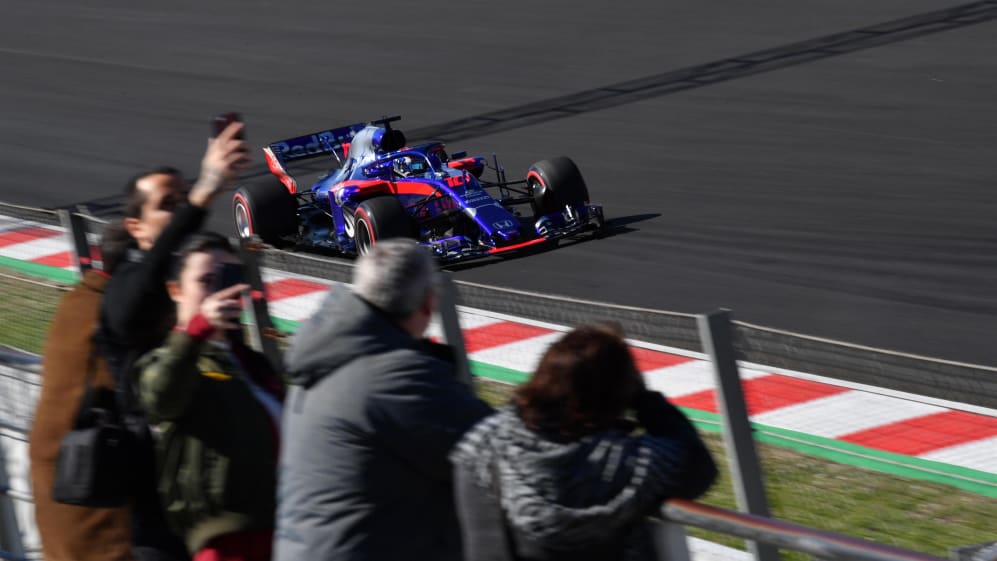 They looked rock solid last week, but Toro Rosso's strong reliability record in pre-season testing finally took a hit on Tuesday. However, Pierre Gasly had seen enough before experiencing a terminal brake problem to end the day with a smile on his face once more.
Although all of the teams were affected by poor weather conditions during the opening week of testing in Barcelona, Toro Rosso ended the first test with the most mileage as they kicked off its Honda partnership in positive fashion. After 54 laps on day one of the second test, a brake system issue prevented the team from getting out on track in the afternoon session, but the morning's running was full of positives from Gasly's point of view.
"I must say, I was really happy with the car this morning," Gasly said after posting the fifth fastest time, 0.577s slower than Sebastian Vettel. "Compared to last week the team made some good improvements, they worked really hard to understand what had happened in the first four days of testing and then made some changes.
"Everything was positive. Of course it's too early to compare with the others, but it's always nice to set the fifth fastest time of the day, so that's the positive from today.
"We are going in the right direction, there are still many things we still need to understand about the tyres, the set-up. There are still many areas in which we have to improve but I think we are heading in the right direction."
Honda suffered a number of issues during pre-season testing last year that limited their mileage with McLaren, but Gasly says Toro Rosso could have asked no more of the Japanese power unit manufacturer.
"So far it has been really good and in terms of reliability we haven't had one single issue, so this is really positive. In terms of performance it's too early to say, because we haven't really run in qualifying mode, so I was not able to compare with what we had last year.
"At the moment the only thing that we need is to have a reliable engine and run as much as we can before Melbourne and that's what they've given us, so we're really happy so far.
"There was no problem with the engine [on Tuesday], there is no story to tell about the engine! It's just a brake system issue, we thought we would be able to fix it a little bit early but, in the end, it was not possible. So we lost the full afternoon, which is not ideal, but it's part of testing. We need to make we have no more issues in the last three days."