Gasly calls 2021 'most consistent' year in F1 after netting highest ever points tally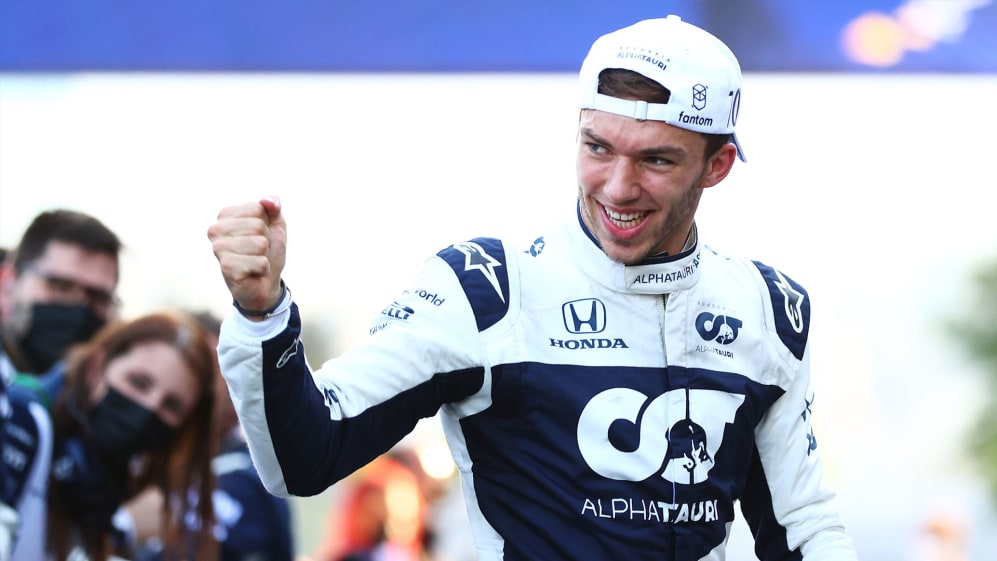 Pierre Gasly attracted much acclaim for his performances last season. And the AlphaTauri driver couldn't help but acknowledge his own improvements after what he termed his "most consistent" F1 season.
2021 saw the Frenchman pick up a podium in Azerbaijan and score 110 points – his highest tally in F1 yet – helping his squad achieve sixth in the championship.
RISE OF THE ROOKIE: How the GP2 title and Super Formula success paved the way to F1 for Pierre Gasly
Asked where he thought he'd improved and what he'd learned in 2021, Gasly replied: "Obviously with Yuki [Tsunoda] coming as a rookie, I had a bit more responsibility in the direction we take, and I feel I've learned a lot technically from being more involved.
"I think our car generally is stronger in qualifying more than the race, and in terms of set-up and potential to extract the maximum from the weekend, I think I've made a step forward on that side.
"And yes, you get more experience and I think this year was my most consistent in Formula 1 in terms of [how] you always make mistakes but trying to reduce them and maximising all the opportunities you have – this year I feel I've made a step on that side, yes."
The 25-year-old added that 2021 saw him embrace the stability that came with staying with AlphaTauri for a second consecutive full season, which is something that Gasly hadn't previously experienced in F1, having been promoted to Red Bull for 2019 and demoted back to Toro Rosso in the middle of that campaign.
READ MORE: 10 things every Formula 1 fan should be excited for in 2022
"For me, the key point this year was carrying one, or another, year with the same team, which was the first time it happened to me in Formula 1. We have a much better understanding of what we need from each other with the same group of engineers and also, I think a bit more impact in what I need from the car," added the French driver.
Soon, Gasly will be embarking on his third full year with AlphaTauri and second alongside team mate Tsunoda, the team to use Red Bull-branded power as Honda have departed the sport.
The hard work continues for Gasly, meanwhile, as he prepares to race an all-new breed of F1 cars this season.