Gasly cool on podium talk despite 'amazing' P5 on the grid for Bahrain GP
AlphaTauri looked strong during pre-season testing, but even Pierre Gasly was surprised to be quick enough to qualify in the top five and starting on the ideal tyre compound for the first race of the year.
We saw eye-catching qualifying performances from AlphaTauri at times last year, but what was particularly impressive about Gasly's session in Bahrain was the fact that he progressed to Q3 using the medium compound. Even though Charles Leclerc pipped him to best of the rest behind Max Verstappen and the Mercedes pair, Gasly will have a tyre advantage over the Ferrari on Sunday.
READ MORE: P4 Leclerc wary of AlphaTauri threat – 'It's going to be very difficult to keep them behind'
"That's an amazing start for us," Gasly said. "P5, I don't think I've achieved that many times with this team. To start 2021 in that way is just amazing. We managed to qualify on mediums in Q2 which will give us an advantage in the race. Honestly everything went as we would have dreamed of and I think we're ready to give a good fight to Charles tomorrow."
If he gets the better of Leclerc in the race that only leaves Gasly needing to find one more position to score a podium, and he admits he's having to keep his emotions in check ahead of Sunday.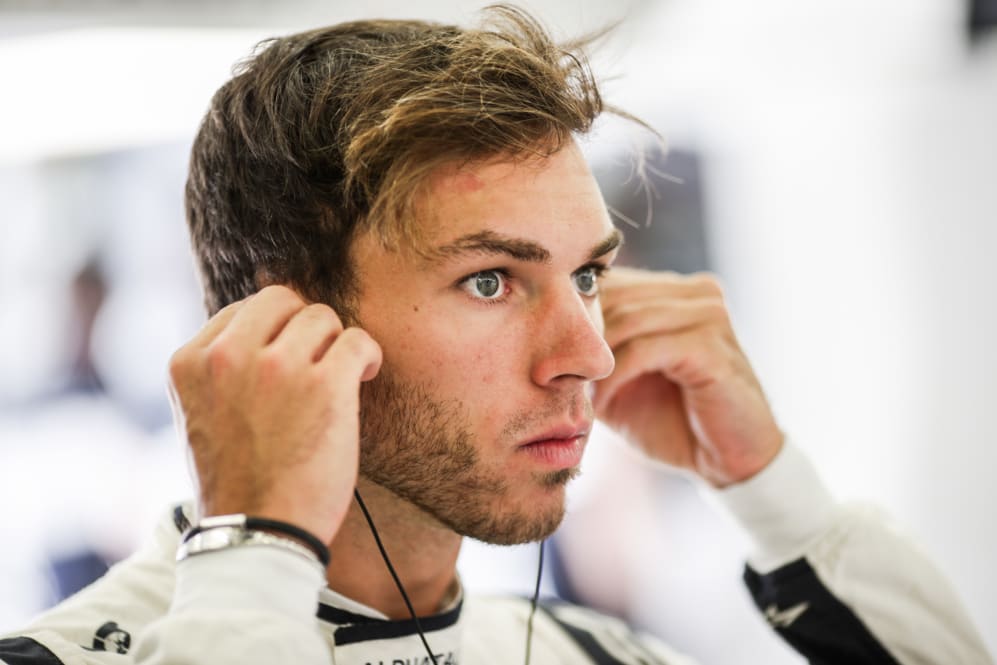 "Let's keep it cool! We'll keep it cool for now but I think there are clearly big points on the table for us tomorrow. So it's important just to execute everything perfectly with what we've learned from testing, but I'm excited."
Things were looking even better for AlphaTauri in Q1, when Yuki Tsunoda was second quickest and Gasly fourth, but the rookie struggled on his final run on medium tyres in the second part of qualifying and dropped out in 13th place.
HIGHLIGHTS: See all the action from the first qualifying session of 2021 in Bahrain
"I don't know why or what's happened," Tsunoda said. "It's not acceptable for me how low the grip is especially after the wear of the C3, of course compared to C4 it's a harder compound with less grip. It's not just much different, I lost quite a lot of grip and there was not enough grip. I have to see what happened and calculate the data and prepare for tomorrow.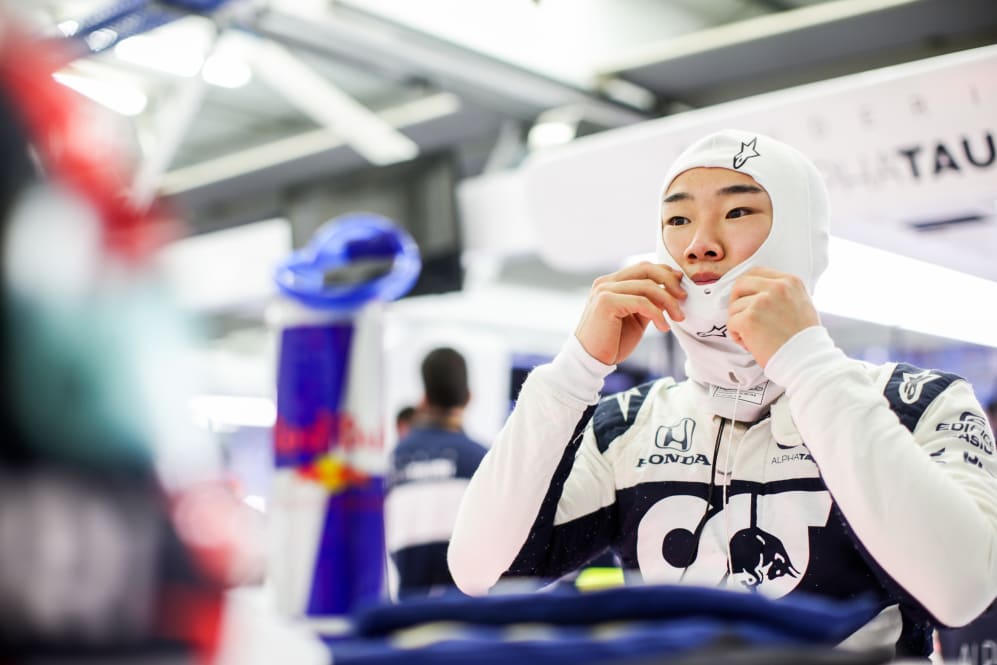 "For the learning side, I think it was really good. I think there was a lot of learning I got from this qualifying. There is still a lot of space to improve so I'll just prepare to do better in Imola."
And Tsunoda admits he needs to build experience of how to get performance from a harder tyre compound, having been quicker than Gasly on the softs in Q1.
READ MORE: 'I missed this feeling' – Alonso revels in 'amazing' Q3 appearance as he makes qualifying return for Alpine
"For me always when I use the soft it always works properly and the car feels okay, especially in this session. C3 feels completely strange, especially the second set of new tyres. Even for me, with another push lap, I don't think I could go through with C3 – there was just not grip at all. We'll have to see if there's an issue or not. Q1 was amazing and Q2 suddenly goes really bad."