Gasly hails Honda improvement as Renault push Red Bull for engine decision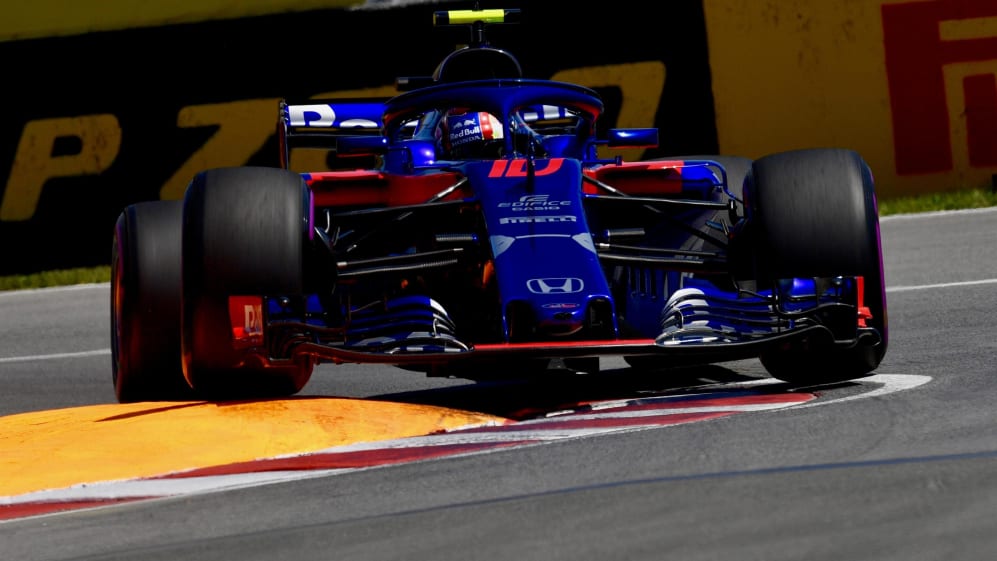 An 11th place finish for Toro Rosso wouldn't normally be food for thought for their sister team, Red Bull. But it was in Canada...
With a decision looming for the former world champions on whether they should continue with Renault power or make the switch to Honda for 2019, Pierre Gasly's drive up the order from 19th on the grid would no doubt have caught Christian Horner and Helmut Marko's attention – as would the Frenchman's assessment that the Japanese manufacturer had made a 'really good step' with their power unit in Montreal.
Asked to specify where he felt the updated Honda power unit had performed better compared to the old one, Gasly replied simply: "Everything. Just more performance in general. In terms of battery as well, in terms of energy management, it's better.
"I think Honda did a really good step in terms of performance," he added. "I overtook the [Ferrari-powered] Haas, I overtook the [Mercedes-powered] Force India on the straight, which is the first time this year, so for me it's looking good, promising."
Gasly's team mate Brendon Hartley was clocked the fastest through the Circuit Gilles-Villeneuve's speed trap during Free Practice 1 – encouraging, given that Fernando Alonso's fastest speed trap reading in his Honda-powered McLaren at the 2017 race was some 16mph slower than the top speed of Sebastian Vettel, a situation Alonso called "dangerous" at the time.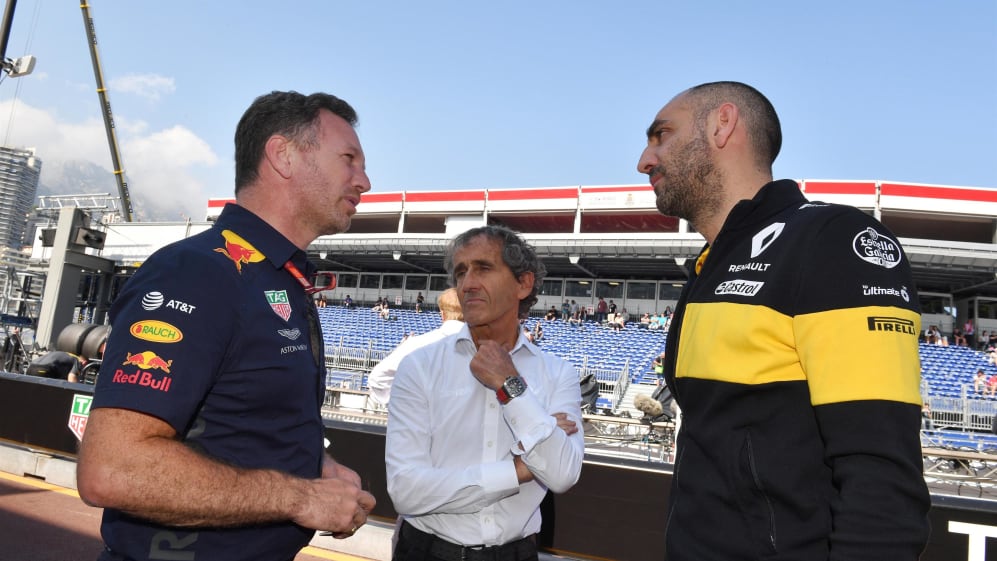 The data harvested by Toro Rosso over the Canadian Grand Prix weekend will make for interesting reading for Red Bull, given their plan to make a decision on their 2019 engine choice around the time of the Austrian Grand Prix at the end of June. "We have a lot of information to go away and analyse from this weekend and [we'll] probably take another weekend just to view it over a couple of circuits," said Red Bull Team Principal Christian Horner. "I'm sure around the Austrian Grand Prix, we'll be coming to a conclusion.
"From what I hear, [Honda] have made a good step this weekend. Renault have brought what they have advertised as well. Now we have a bunch of GPS data to go away and analyse and look at the relative performance."
Part of Red Bull's decision will be weighing up the pros and cons of remaining a customer team with Renault versus becoming effectively Honda's works team. Renault Team Principal Cyril Abiteboul said he understood Red Bull's dilemma, but urged them to think twice before committing to the Japanese engine-maker.
"I think [Red Bull are] looking into the technical and commercial side, because it's clearly different for them remaining a customer and partner of Renault versus becoming a works team with Honda," said Abiteboul, who also revealed that Renault had initially demanded a decision from Red Bull on which engine supplier they would be using in 2019 at the end of May. "It's very different and I appreciate that.
"But frankly as far as I'm concerned, they have a chance with us to become world champions again. I can't say for Honda, but with what they have now, what's coming in the pipeline, and their car, which is clearly a great car – maybe the greatest out there – they have a chance to become world champions again in the next two years."