Gasly has 'best Friday of the season', Verstappen 'one of his worst'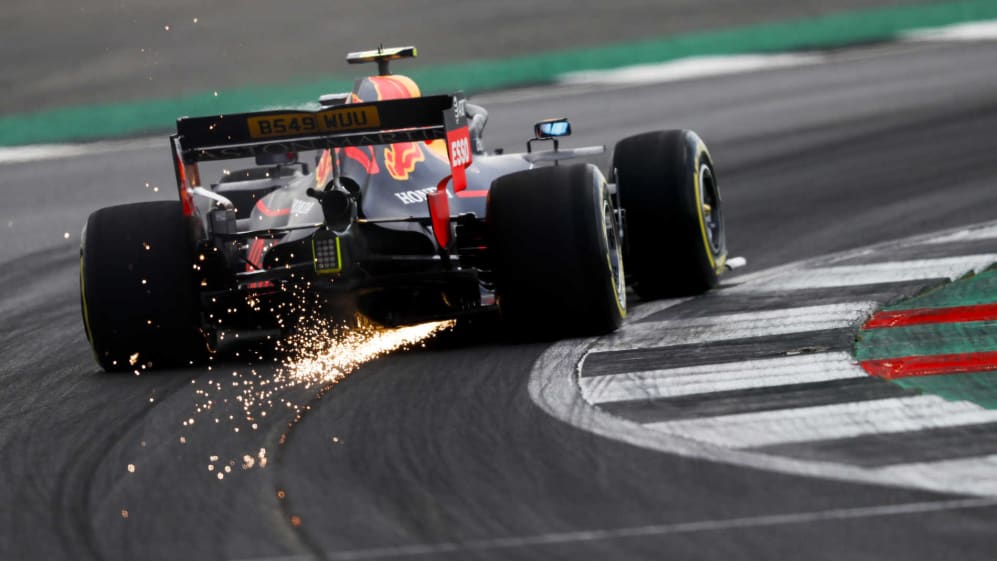 Pierre Gasly's form relative to Red Bull team mate Max Verstappen's has been the subject of much recent speculation, but the Frenchman went a long way towards silencing his critics at Silverstone on Friday.
Gasly topped opening practice for the British Grand Prix – the first time he has ever headed an official F1 session – and then out-paced Verstappen again in the afternoon's second practice, finishing a promising fifth to the Dutchman's seventh – and just half a second off the pace-setting Mercedes of Valtteri Bottas.
"I'm happy because it was a really good day on our side and the best Friday of the season," said the Frenchman, who finished a disappointing seventh last time out in Spielberg as Verstappen won the race.
"We made a lot of changes since Austria and a lot of work with the team to see how we can improve on my side, also how we can work better together, and it seems to work well so far," he added.
"It was a positive Friday. It's only Friday so we won't get too excited, but it's a good start."
Verstappen was less content, as – like everyone – he battled the blustery conditions and the new track surface, but took solace from the fact that Red Bull still look quick enough to keep their two key rivals firmly in their sights.
"I would say this Friday is one of the worst I've had this year, so we still have to work," he said, conceding that his RB15 felt a different car to the one that took him to victory two weeks ago. "But it's promising that we're still quite close to Mercedes and Ferrari, so there is a lot of potential.
"It's good," he added of the new Silverstone tarmac. "It's a bit bumpy in some places, so that's a shame, but in general there's more grip so that's good - all the drivers like that.
"But, of course, it was quite windy so that's not easy and we clearly didn't have a good car balance so that makes it even more difficult."
So for those fearing Red Bull's Austria pace may have been a flash in the pan, 'not necessarily' seems to be the message. Watch this space!