Gasly more comfortable in 2019 Red Bull – but 'still not perfect'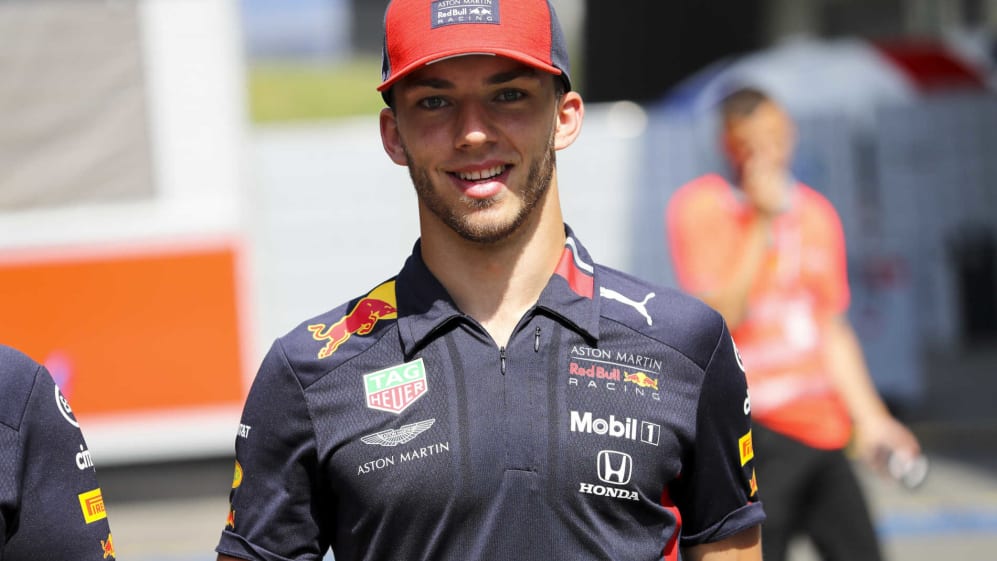 Red Bull were cheered by Pierre Gasly's strongest performance of the year at the British Grand Prix, with the Frenchman finishing a fine fourth after what's been a tough start to his time with the team. But while Gasly admitted ahead of the German Grand Prix that he was getting more and more comfortable in the RB15, he was adamant that there is plenty more still to come from him...
While team mate Max Verstappen already has one race win and two additional podiums to his name this season, Gasly has struggled to make friends with his #10 RB15. He suffered the pain of being lapped by eventual victor Verstappen at the Austrian Grand Prix.
READ MORE: Red Bull say Honda have 'exceeded expectations'
Following that race, Red Bull decided to take action, and with Gasly driving with Verstappen's car set-up for Silverstone, the results were immediate, as he ended the race just four seconds adrift of the podium.
"For sure it's coming a bit more towards what I like," said Gasly of his progress in the car. "We're extracting a bit more all the time. But I think Silverstone was probably a place where it probably felt the best. There were a couple of places where it felt good, but then it was a bit more inconsistent. So hopefully we can be a bit more consistent from one weekend to another."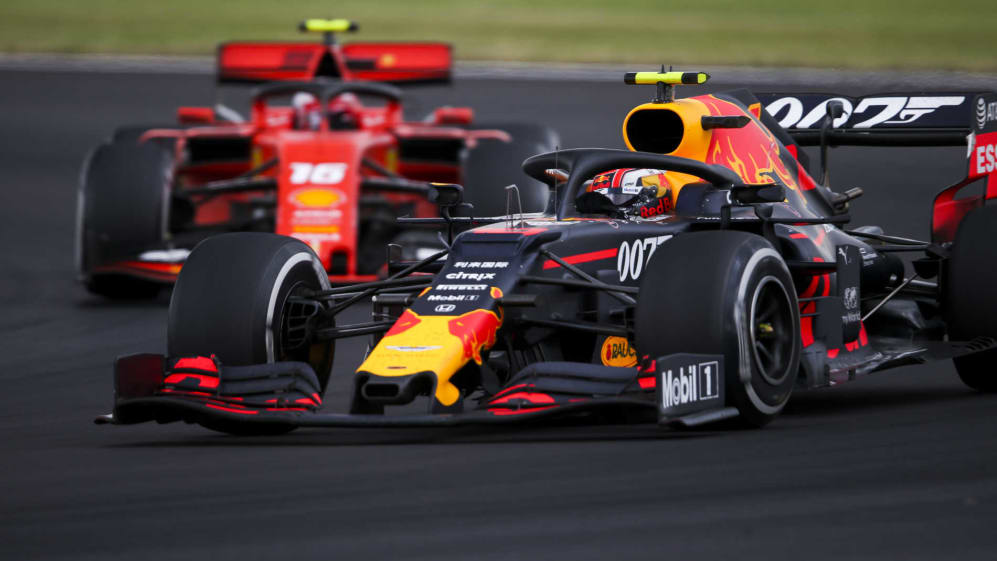 Even if Silverstone was better, it was still not perfect
Silverstone also marked a significant moment for Gasly, as it was the first time in 2019 that he'd finished ahead of Verstappen on the road – helped, without doubt, by Ferrari's Sebastian Vettel rear-ending his team mate midway through the race. But despite being buoyed by the result, the Frenchman admitted there was still some way to go until he felt 100% comfortable in the car.
"It's not like it's the final result or the end result that I want," he said. "My mentality is always thinking what we can do better to have this kind of result more often and even better results than in Silverstone. Even if it was better, it was still not perfect.
READ MORE: Can Vettel end 12 months of hurt at the 2019 German Grand Prix?
"I enjoyed a lot more fighting at the top and feeling like I could drive as I wanted," he added. "I know I'm competitive, I know I can be fast, it's just a matter of making everything work together and we just need to find what we need to put together to make this work, and I think now we have a good idea. We just need to keep improving things."
Gasly's difficult start to the season means he sits sixth in the drivers' standings 55 points adrift of third-placed Verstappen's 136.