Feature
Thursday's Hot Topic: One year on, can Vettel end 12 months of hurt?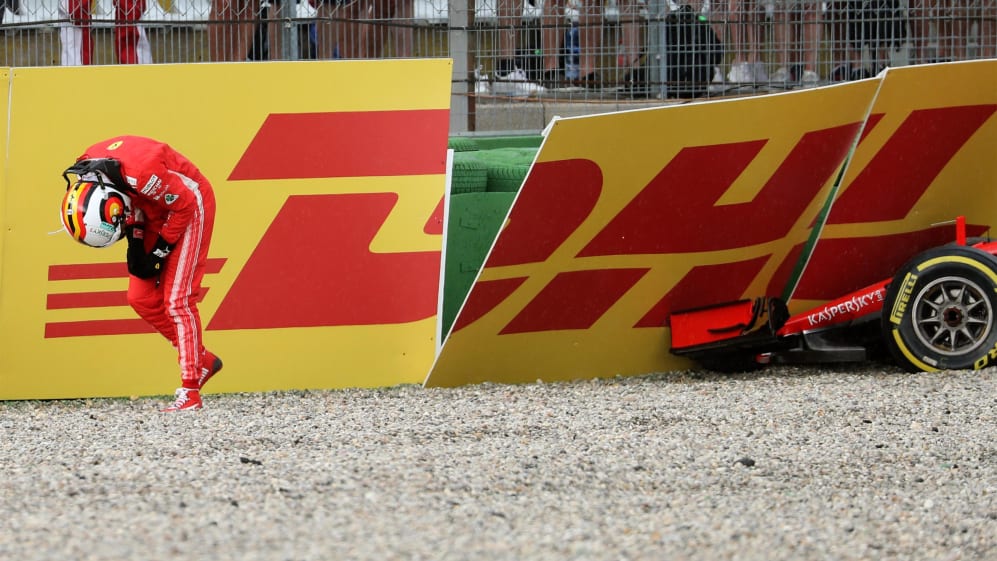 There were a plethora of profanities and the steering wheel took a beating as Sebastian Vettel, this time last year, came to terms with the fact he had just thrown away victory in the German Grand Prix. Since then, aside from victory at Spa, it's been far from smooth sailing for the Ferrari driver. A return to Hockenheim, then, seems like a key moment for Vettel, whose titles chances are already hanging by a thread…
One hundred points. As Ferrari dominated pre-season testing, Vettel could never have imagined that he would arrive at his home race – round 11 of the 2019 world championship – with a deficit as commanding as that to championship leader and reigning world champion Lewis Hamilton.
That gap is the equivalent of four race wins, with only 11 Grands Prix to go. Of course, that tally is not insurmountable – there are 275 points still on the table – but Hamilton tends to come alive in the second-half of the season and is on a staggering run of 22 races in points – 19 of them in the top two.
Beating him would be one of the all-time greatest sporting comebacks, and would require Hamilton to suffer from more than a little misfortune. Vettel has no intention of giving up but he knows he needs to start clawing back that deficit fast, so a reversal in form can't come soon enough.
Since he crashed out of the lead at Hockenheim – a circuit where he has never triumphed in F1 – Vettel has had a frustrating time of it. On track mistakes in the heat of battle in Italy, Japan and the US ended his title hopes in 2018. And he's been unable to get the mistake-monkey off his back so far in this campaign, with high-profile errors in Bahrain and Canada.
READ MORE: Home runs - Sebastian Vettel looks back on his nine German Grands Prix
I always put myself under pressure, I can't be happy if things go wrong
It's also not just his own mistakes that are conspiring against him. Ferrari have not delivered a car capable of fighting Mercedes for the title, despite the pre-season promise. As well as lacking outright performance, the SF90 doesn't suit the four-time world champion's driving style while his team mate Charles Leclerc has more often than not appeared to be the faster of the two drivers in the races, while in qualifying he is just 0.005s on average slower.
Ferrari continue to back Vettel, but even he will know that there's only so far their patience will stretch if his form continues to dwindle and Leclerc continues his upward trajectory.
In the last four races, Vettel has scored 40 points, the lowest tally of the current top five drivers in the standings. It's 45 fewer than Hamilton, 23 off Bottas and Leclerc and 17 away from Verstappen.
But he has bounced back before. After being beaten by team mate Daniel Ricciardo in 2014, he left Red Bull for Ferrari and won his second race with the team. After a difficult 2016 campaign, he responded by offering the greatest threat to Hamilton for the title.
And what better place to reverse his fortunes than Hockenheim, a circuit just 28 miles and a 40-minute drive away from Heppenheim where he was born. Ask Vettel about last year's race, when in tricky conditions he slid off track into one of the very few gravel traps around the 4.574km circuit when leading, and he'll tell you it hurt.
Look at his expression when he says it and you get the impression the pain remains. But he also says that he won't let it get him down and he'll make light of it when he encounters that corner again for the first time because he has no interest in getting bogged down.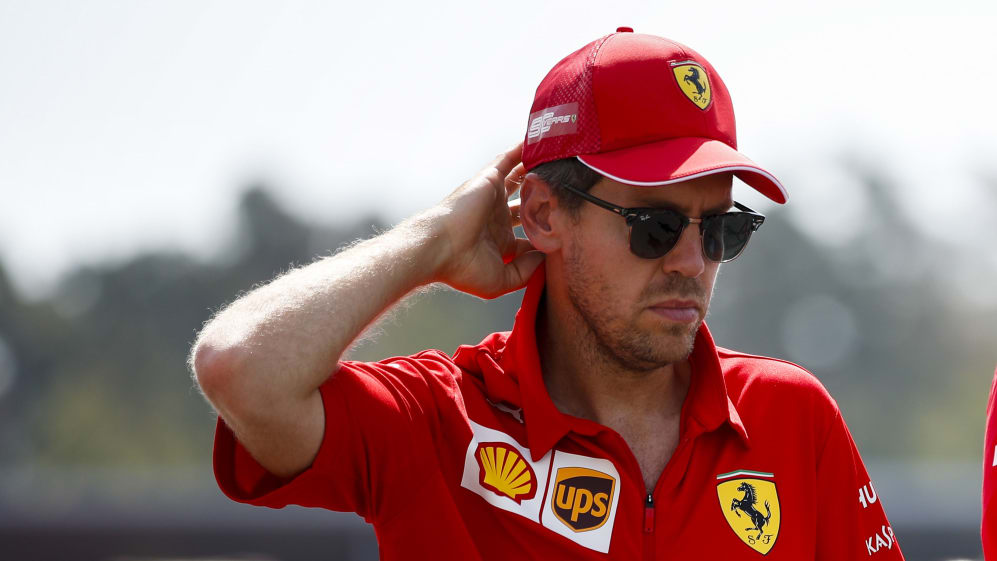 He says he doesn't feel mounting pressure from the outside, despite the run of mistakes over the last 12 months. "I always put myself under pressure, I can't be happy if things go wrong," he said. "Some of the things were bigger than others. The main thing is that we keep progressing in the right way. If I get something wrong or do a mistake, I can't be happy with that.
"The pressure I put on myself is bigger than any external factors. This has been the same as long as I can remember. It's the most honest and straightforward way is to deal with myself, you are always your best judge, no matter what you do. Those are the rules by which I play."
The German has a contract with Ferrari that runs up until the end of next season but that hasn't stopped speculation surrounding his future. As expected, Vettel has played any questions with a straight bat. "I love racing," he says. "The joy that I get from driving is like it has always been and the motivation is high to get the job done with Ferrari. Those are the two things dictating whether I'll be around for long or not."
For now, he's focusing on the here and now – and what he can still achieve this year – rather than looking back. Easier said than done, of course but the most effective way he can convince himself, his team and F1 as a whole of that approach is by delivering on track. If he can end his winless run, which stretches back to last August at Spa, and do so on his home track, it'll do wonders from his confidence and is likely just what he needs to get himself out of the rut he has so far struggled to claw his way out of for a year.
This is a big weekend for Vettel. Let's see what he's got. Over to you, Seb.