Gasly penalised for incident under red flag conditions during the Japanese GP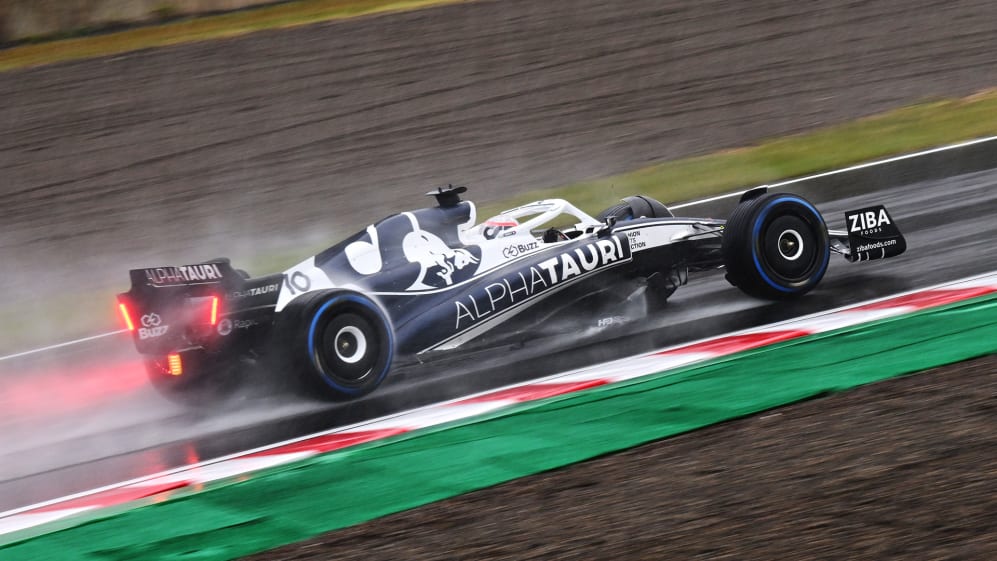 Pierre Gasly was hit with a drive-through penalty and given penalty points on his Super Licence for an incident that occurred under red flag conditions in the early stages of Sunday's Japanese Grand Prix.
Gasly started his race from the pit lane due to car changes after qualifying and was caught out exiting the Turn 11 hairpin when he picked up an advertising board that had been flicked onto the circuit by Carlos Sainz's crash – which triggered a Safety Car.
After returning to the pits for a new front wing and to swap intermediate tyres for wets, Gasly was working his way towards the back of the pack when the race went from Safety Car to red flag conditions.
READ MORE: Verstappen crowned world champion with Japanese GP victory after late penalty for Leclerc
But the stewards later summoned the AlphaTauri driver for allegedly speeding under the red flag after he had passed the scene of Sainz's stricken Ferrari and, following a post-race investigation, the panel took action.
Gasly was given a drive-through penalty, which saw 20 seconds added to his race time and dropped him from 17th to 18th, while also handing out two penalty points – giving him a total of nine on his Super Licence for the 12-month period.
Explaining their decision, the stewards' report read: "After passing the scene of the incident, car 10 continued under the red flag situation, at speeds which exceeded 200 km/h on multiple occasions, and which reached 251 km/h at one point.
"The driver conceded that he now understood that there could have been marshals or obstacles on the track, and admitted that he was too fast.
"However, in mitigation of penalty, we take into account that although the speed could not by any measure be regarded as 'slow' as required in the regulations, it was slower that the maximum speed that could be achieved under these conditions.
READ MORE: Verstappen left feeling 'very emotional' as he becomes two-time F1 title winner
"We also take into account the shock the driver experienced on seeing a truck on the racing line in the corner of the incident."
Earlier in the weekend, it was announced that Gasly would be swapping AlphaTauri for Alpine in 2023, with the 26-year-old set to join Esteban Ocon in an all-French line-up.