Gasly ruing lost opportunity after late engine swap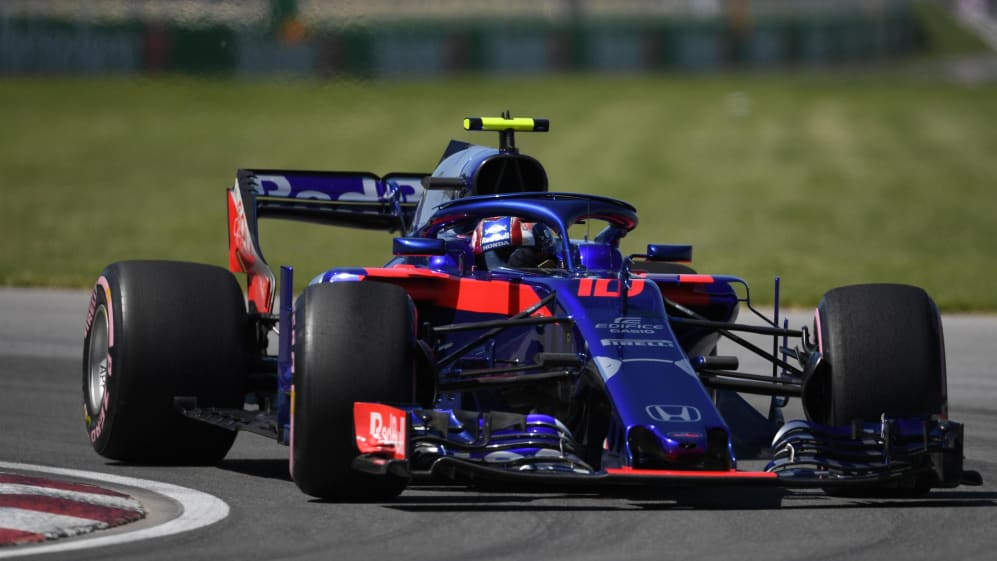 The Circuit Gilles-Villeneuve is a track that rewards engine power. Unfortunately for Toro Rosso's Pierre Gasly, that was something in relatively short supply during qualifying for the Canadian Grand Prix, as he ended up P16 after being forced to revert back to an old Honda power unit following issues in Free Practice 3.
Gasly had reported a loss of power towards the end of final practice, and with limited time to sort the problem before qualifying, Toro Rosso took the decision to put an old power unit – minus the Honda engine upgrade they'd brought to Montreal – into the back of Gasly's STR13.
"We had an issue with the engine in FP3 with the new upgrades, so I had to revert back to the old engine I had in Monaco without the new upgrades," said Gasly, who despite his problems only missed out on a spot in Q2 by 0.049s. "On a track like Canada, we know the top speed is massively important so it made the qualifying quite tough."
How tough was clear from the speed of his team mate Brendon Hartley who, despite a few scrappy moments, made it through to Q2 relatively easily, ultimately ending up in 12th.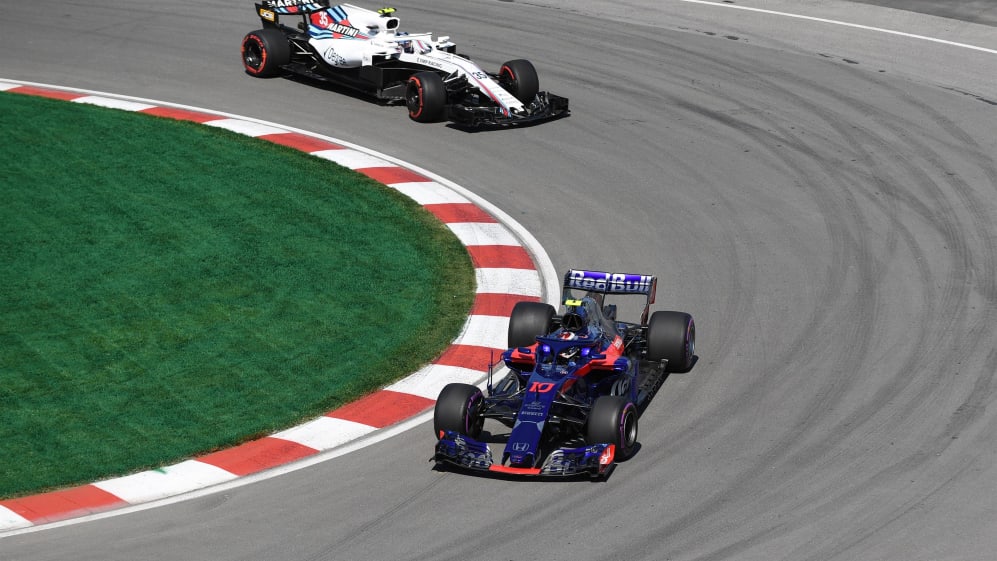 Asked where Gasly had noticed the Honda upgrade's benefits during Free Practice, he replied: "The speed in the straight. When you put the power down, there's more power from the engine, [you] basically go quicker just in the straights… On a track like Canada where you have such long straights, the gain in lap time is quite important."
Gasly's observation was borne out by the fact that Hartley was clocked as the fastest through the speed traps midway through FP3.
Honda's upgrade is good, then. Gasly was just ruing the fact that he couldn't play with it…
"Of course it is always frustrating to miss out with such a small gap. But I think looking at the positive I did a really good job with the new upgrades, so I can't wait to have these upgrades back on my car as soon as possible."
One potential shred of hope for Gasly is the often unpredictable nature of the races in Montreal, which has seen the Safety Car deployed three times on the first lap in the last seven years.
Oops! Error retrieving Twitter post
"I'm always full of hope," said the Frenchman. "In racing, anything can happen so we'll give everything that's for sure. It won't be easy but racing is never easy. I just need to give it my all and we'll see what we can get tomorrow."
Team mate Hartley's race prospects are brighter, of course, and after recent media speculation over his future with the team, the New Zealander was delighted to have answered his critics with a strong performance.
"I was really happy with the job I did today, and how we've worked as a team throughout the weekend to get the car in the right place," he said. "I think 12th was more or less where we've been this weekend, there was probably another tenth in the car on that last lap, but to move much further up the grid and into Q3 was a bit of a tall order today.
"The upgrade performance in qualifying was good, and we think the bigger step is in the race trim which is where we have been struggling recently. Hopefully we can battle it out and try to muscle our way into the top 10 - everything has been really positive so far and we've seen races in the past here where a lot can happen, so I'll keep focussed and do my best to bring home some points."