Gasly thrilled to make Q3 at 'unbelievable' Monaco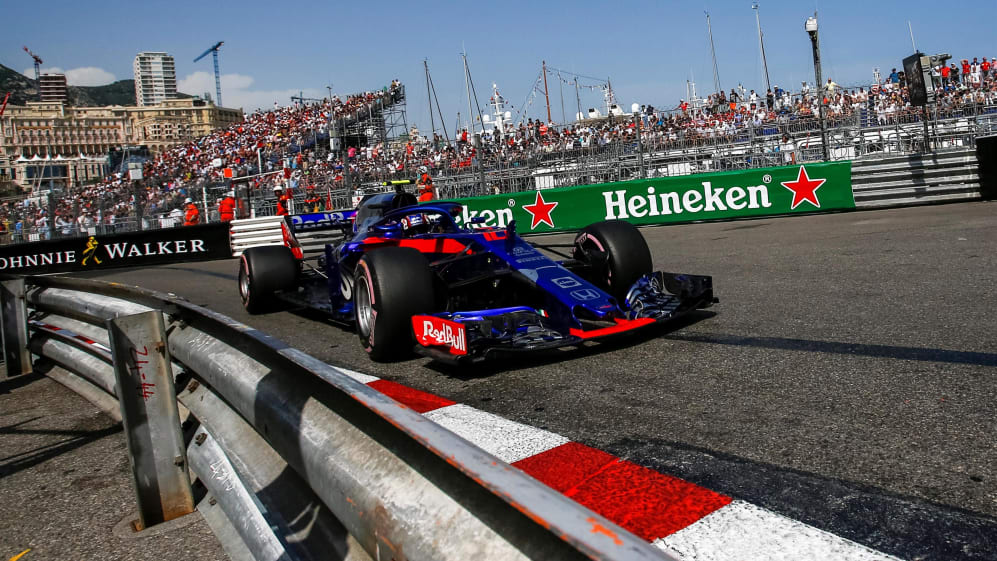 Coming into this weekend, Pierre Gasly had never driven an F1 car at Monaco. But you wouldn't have guessed it from his performance in qualifying, as the Frenchman steered his Toro Rosso to P10 – his second-best grid slot of the season.
Much had been made of the Italian team's pace in practice, with Brendon Hartley and Gasly seventh and eighth respectively in FP3. But while the New Zealander exited qualifying at the Q1 stage after complaining of traffic issues, Gasly made it all the way through to the Q3 shootout for just the second time this year.
And though he wasn't able to match his P5 start from Bahrain, the 22-year-old was delighted with his performance.
"I'm really happy about it," he grinned afterwards. "We knew that in Monaco some opportunities could come up and the potential has been pretty good since the beginning of the weekend. And it's only my second Q3 so really happy about it.
"It was really close in the midfield between P6 and P10, so it's a shame not to have got that extra tenth [of a second] but I think we can be happy with P10 today."
Asked to describe what it had been like to thread the needle between the barriers, pushing for precious fractions of time, Gasly said the challenge was like no other he had experienced in racing.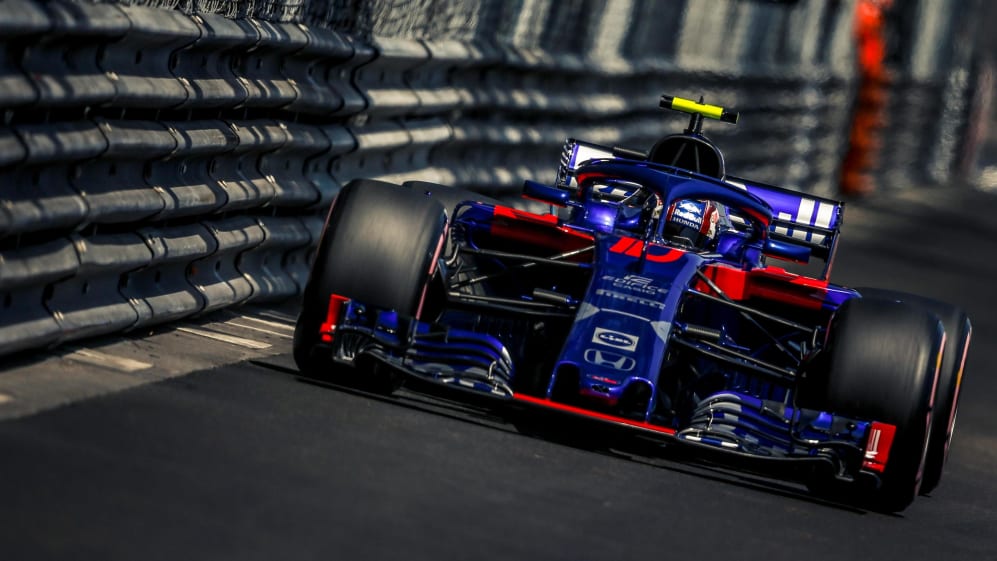 "Honestly it is so, so fast," he said wide-eyed. "In FP1 and FP2 I just realised how much quicker it is compared to Formula 2. Just through Tabac, it's unbelievable. You get there at 200km/h, try and be as close as possible to the wall, then usually on the exit you need to fight quite a bit.
"Believe me, it's really tough. You get quite sweaty out there. It's just unbelievable, super-fast and yeah, with this car, it is just amazing to drive."
Gasly's superb fourth place in Bahrain remains his only point-scoring finish this season, but on a track where horsepower is less of a factor, the Honda-powered racer is confident another top ten is possible – provided he can make a decent getaway.
"On race pace, I didn't get many laps in FP2, but we know in Monaco it's difficult to overtake so the most important is to get a clean start, try to make a position or two if possible and then after try something with strategy. Maybe an undercut or overcut, depending how the race goes.
"We know it's super tough to overtake so we'll have to see. I don't know what the weather forecast is for tomorrow but I think most important will be to have a good start.
"As we've seen in the past, anything can happen around here!"