Gasly to start from back of the grid in Istanbul after parc ferme breach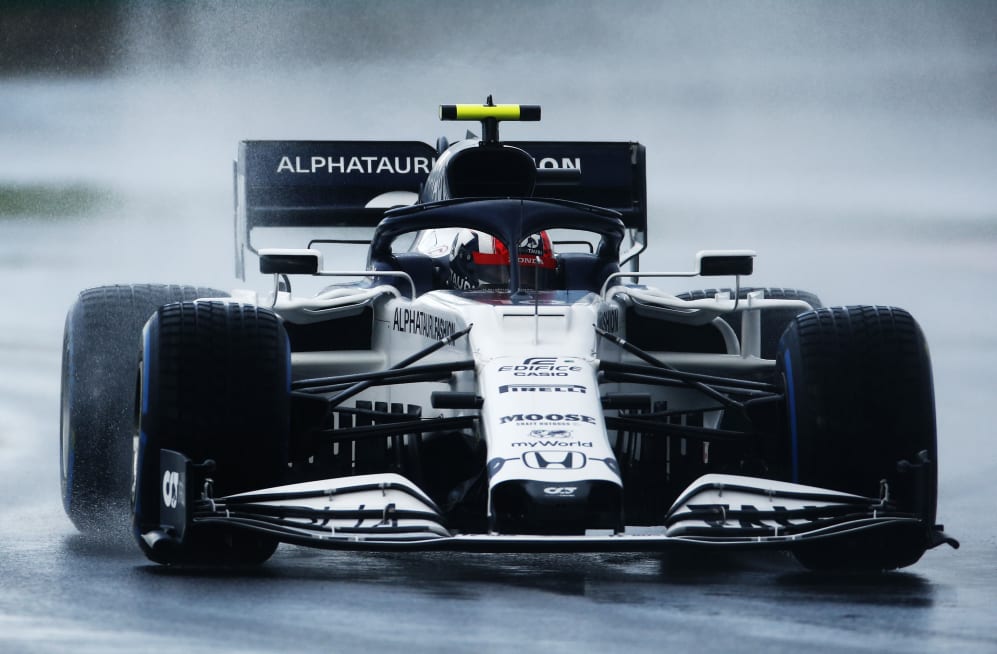 Pierre Gasly will start from the back of the grid for the Turkish Grand Prix, after his AlphaTauri team requested, but then failed to carry out, a full power unit change on the Frenchman's AT01.
The request was put in from Honda to change all the power unit elements on Gasly's car after it had gone into parce ferme following qualifying – a change which results in an automatic back-of-the-grid start. But after the team disassembled the car, they opted not to change the elements.
However, the FIA's stewards ruled that the full penalty was still applicable to Gasly as the work had begun on the car, meaning he drops form his original P13 grid slot to P19, one place up on George Russell.
LIVE COVERAGE - Formula 1 DHL Turkish Grand Prix 2020
"After qualifying the team, based on a request from their engine supplier, asked to change all PU elements in Car 10 during pre-race parc ferme," said the steaards' verdict. "Permission was granted by the F1 Technical Delegate. Such a change comes with a requirement to start the car from the back of the grid. The team then carried out work in disassembling the car under parc ferme conditions. During that work the team ultimately decided not to change the PU and ultimately reassembled the car with the original PU.
"Per the report of the Technical Delegate, the car was disassembled to a stage where it is impossible for the scrutineers and other supervision means in place to guarantee that no modification to the car has been carried out to any component by disassembling and refitting the original items. This is normally not an issue because of the mandated penalty for such a change.
"The stewards determine that the specified penalty for the authorized work in parc ferme is in effect from the time the change was started, notwithstanding whether or not the PU change was ultimately completed."
It will make what looks set to be a challenging Turkish Grand Prix even harder for Gasly, as he looks to claw his way back towards the front of the pack around the slippery Istanbul Park circuit.