Gearbox change to drop Ricciardo five places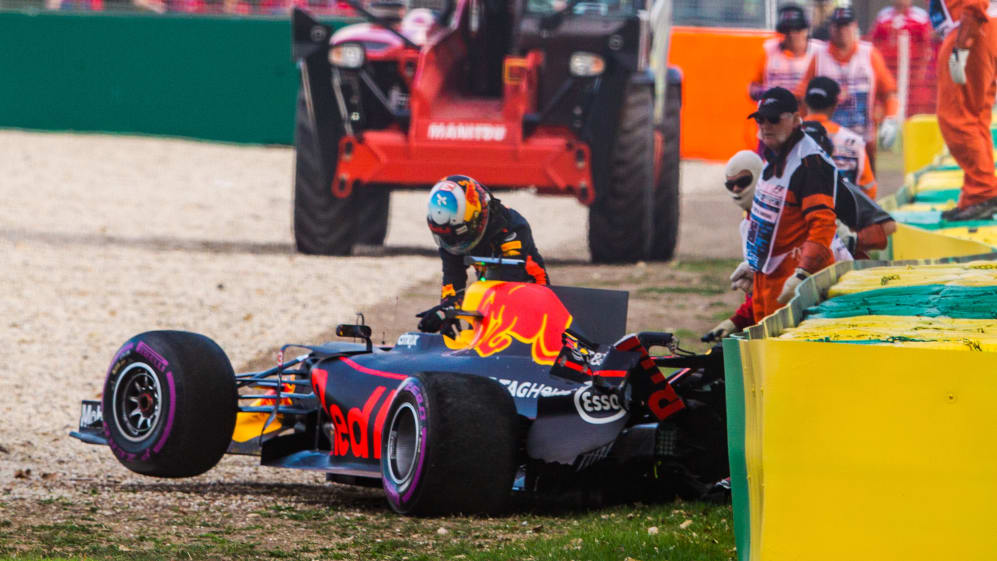 Daniel Ricciardo's hopes of a strong home result have taken another blow with news that Red Bull have been forced to make an unscheduled gearbox change on his car ahead of this afternoon's 2017 Formula 1 Rolex Australian Grand Prix.
The change - necessitated following Ricciardo's crash in the final phase of Saturday's qualifying session - means he will pick up a five-place grid penalty, dropping him from 10th to 15th in the Melbourne starting order.
Penalised for the same offence is Williams' Lance Stroll, who will start his first Grand Prix from the back of the grid, having originally qualified in 19th place. Williams were also given a €25,000 fine, suspended for the course of the 2017 season, for failing to notify FIA officials of the gearbox change.