German Grand Prix voted best race of 2019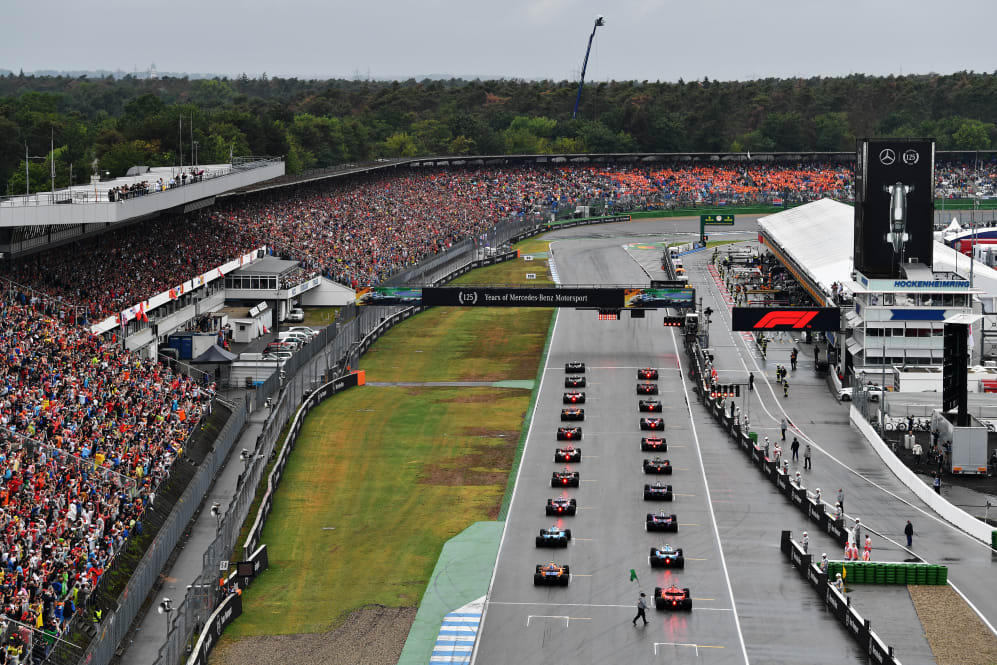 We asked the big question after a stunning season of epic passes and unforgettable moments: Which race was the best of 2019? And you – over 13,000 of you – chose a race full of thrills, spills and shocks…
That's right, you chose the 2019 German Grand Prix as your best race of the year. And it's easy to see why: The rain came and caused mass confusion with the likes of Lewis Hamilton pitting six times.
Max Verstappen seemed to be out of the running after a poor start on the slick surface but after some wizardry on a slowly drying track – and numerous cautions, he took his second win of the season. Joining him on the podium was Sebastian Vettel who made a stunning recovery from P20 to P2 and Daniil Kvyat, who was also celebrating the birth of his first child.
The race that garnered the second-most votes was the Brazilian Grand Prix, another thriller that Verstappen won – this time ahead of podium debutants Pierre Gasly and Carlos Sainz. And in third, the Italian and Austrian Grands Prix received exactly the same amount of votes. Read on to see the voting breakdown, highlights, reports and results of your favourite races of the 2019 season.
Your top five races of 2019
| Grand Prix | Percentage of vote |
| --- | --- |
| Germany | 23% |
| Brazil | 13% |
| Austria | 3% |
| Italy | 3% |
| Britain | 2% |