Get 15% off F1 official merch for the first ever Miami Grand Prix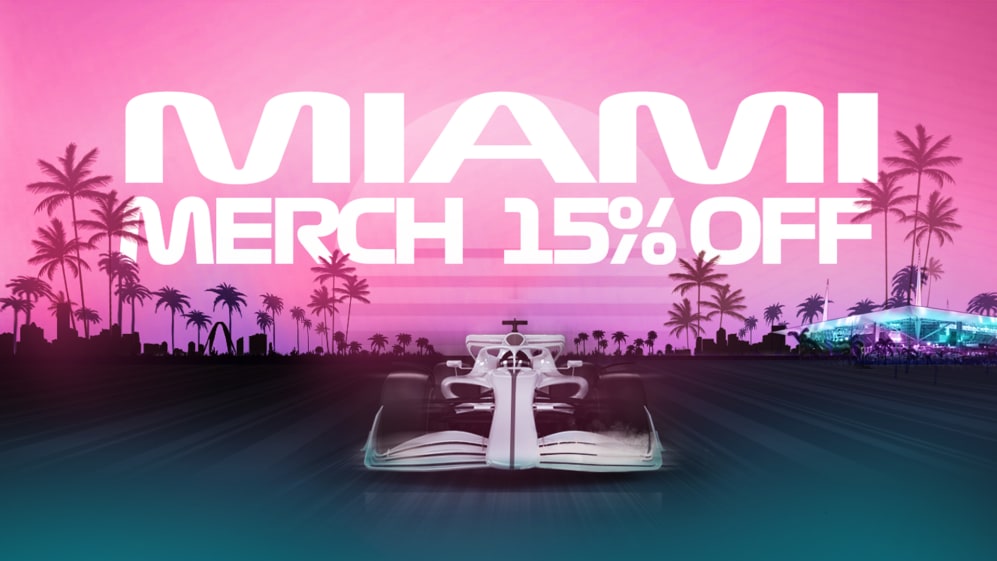 A fresh race needs some fresh merch. And we've rounded up the best of the brand-new Miami gear to get you kitted out and raring to go.
Use code F115 for 15% off merch this weekend. Offer ends 09 May.
1. BUCKET HAT
Shield yourself from that sweet Florida sunshine.
2. FLORAL VEST
For that full-on Miami Beach vibe
3. MEN'S BLACK HOODIE
Watch from home and stay cosy with a Miami GP hoodie - SHOP NOW
4. FLATBRIM CAP
Stay cool with a Miami GP flatbrim cap - SHOP NOW