'Get on with it and stop sulking' – Ricciardo on how he bounced back from Q1 exit to points in Portugal
Daniel Ricciardo called his exit from Q1 on Saturday "grim" but the Australian clawed his way back from P16 to P9 on Sunday – and said after the race that it was that qualifying disappointment which spurred him on.
Starting nine places behind his McLaren team mate Lando Norris, Ricciardo was gutted on Saturday by falling to his first Q1 elimination since the 2019 Japanese Grand Prix. And after taking P9 on Sunday, Ricciardo said the frustrations from qualifying were still on his mind ahead of the race.
READ MORE: 'It was a lot of fun' – Norris revels in McLaren pace after third straight top-5 finish
He said: "I mean, I certainly still woke up frustrated this morning; you've got to clear it from your mind and obviously what's done is done. Yeah, I should be starting wherever but I'm not. Get on with it and stop sulking.
"For sure, I was still frustrated and it's hard to shake when you believe in yourself and you know what you're capable of and when you don't execute it breaks you. You get 23 chances a year, it's actually not that much. When you don't get it right, even waiting seven days, it's a long time to kind of live with it."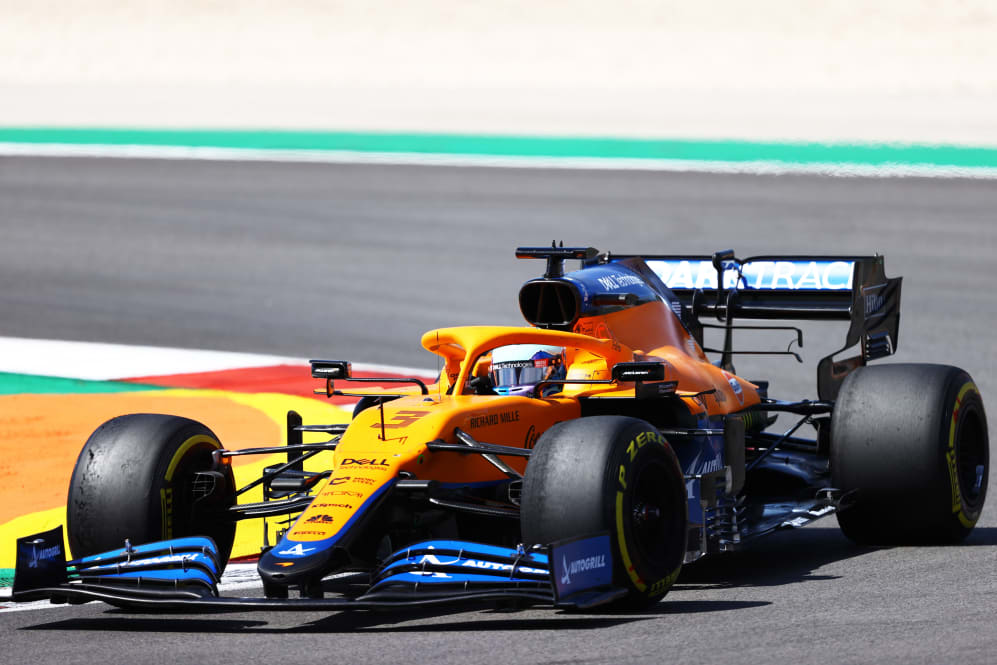 On Sunday afternoon at Portimao he was up to P13 from P16 within the first two laps and, on the Safety Car restart, made it up to P11. Passing Sebastian Vettel for P10 on Lap 18 and then Sainz late on gave him P9.
"Today was better, I was able to relieve some of that [frustration]. The next few days, [I'll] probably just do some hard training to release any more excess energy I have and have some fun going to Barcelona with a fresh mindset. I know what I'm capable of, so eyes forward and [I will] not look behind," he added.
READ MORE: 'We got it wrong with strategy' says Sainz as he misses out on points from P5 on the grid
"I wanted to attack on the first lap and take a few risks – I felt I did and it paid off – and then just chipped away in the race.
"Some strong points, I think some parts of the race with really good promise and some others with not so much, but I think those highlighted some things in the car that I'm still probably asking for and I think we could find some with set-up and not necessarily with an update," he concluded.
Ricciardo's points in Portugal means he's just six points behind Red Bull's Sergio Perez – and ahead of ex-McLaren racer Sainz – in the table.