Get up to speed on the 2023 season with F1 TV Pro – and enjoy 20% off an annual subscription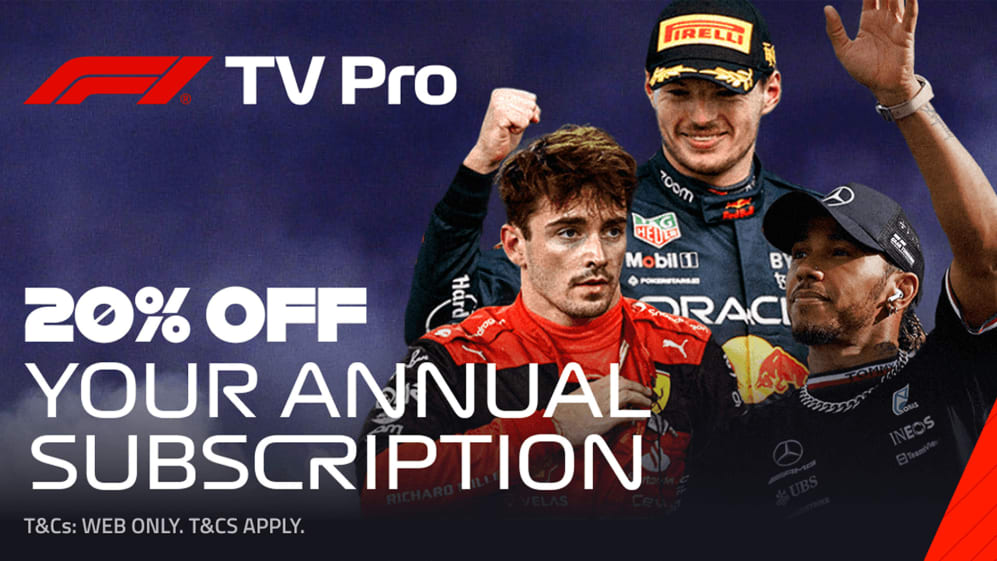 The prospects for a three-way title fight in 2023 between Red Bull, Ferrari and Mercedes – and superstars Max Verstappen, Charles Leclerc and Lewis Hamilton – will give us a clear winner: F1 fans.
The cars have been rebooted and revealed, the scores have gone back to zero, and now we wait to see who's made a leap forward. As it stands, at least six different drivers look capable of winning races this year, so it should be close.
F1 TV Pro will bring you ad-free, wall-to-wall live coverage starting with testing on February 23-25 in Sakhir, ahead of the season's first showdown at the Bahrain Grand Prix, March 3-5. And for a limited time only, you can get 20% off a year's F1 TV Pro annual subscription. Click here to find out more.
F1 TV's complete coverage means you'll never miss a moment
There are new cars, new drivers, new team principals and a new track: Viva Las Vegas! Yes, there are plenty of storylines to savour – and F1 TV Pro gives you complete live coverage. Every session – all free practice, Sprints, qualifying sessions and, of course, all the Grands Prix. Always with the option of driver camera onboards, live timing and the full roster of exclusive F1 TV shows. You'll never a miss a moment of the F1 weekend.
The live sessions are also available on-demand and on-the-go, so you can catch up when you have the time or watch live wherever you are on your mobile devices.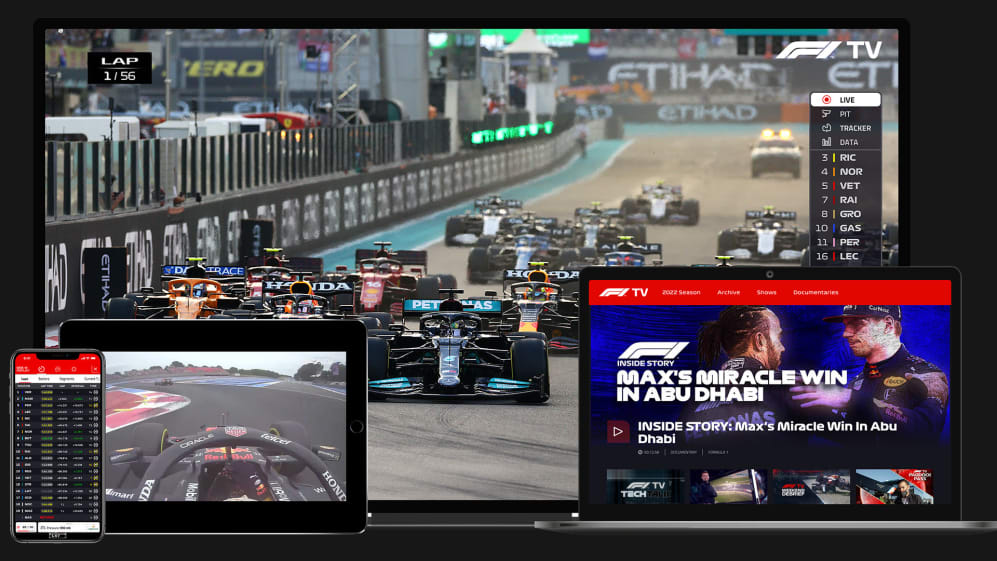 The 2023 F1 grid is a huge reshuffle, with six new driver pairings. Is McLaren rookie Oscar Piastri 'Verstappen 2.0'? Will he and Lando Norris beat Alpine? And how will the USA's first F1 driver since 2015, Logan Sargeant, get on in his first season at the top of the motorsport tree?
F1 TV's exclusive shows and insights give you the full story
F1 TV Pro's presenters are there to take you through every element you need to know across these 23 races, letting you in on all the interviews, scoops and insider titbits.
Reporters Will Buxton, Laura Winter, Lawrence Barretto and Rosanna Tennant will guide you through each weekend, with expert driver analysis from Jolyon Palmer and technical insights from Sam Collins, taking you to places other pass holders cannot reach.
Shows start with Thursday's Weekend Warm Up, bringing things nicely up to temperature, and nudging F1 Fantasy fans with how to set up their teams.
Are Mercedes back and is Hamilton destined for his eighth world title? Will Ferrari sustain their renaissance throughout the longest season in F1 history? Might Red Bull's wind tunnel restriction cost them in the fight to hold onto the constructors' trophy? All will be answered in time, but F1 TV Pro's up-to-the-minute analysis will take you inside the new look paddock.
Big screen, small screen, multiple screens
F1 TV Pro lets you stream all the sessions across screens big and small via web, Apple Airplay and Chromecast, and via apps on Apple TV, Google TV, Amazon Fire TV, Samsung TV and Roku.
Go widescreen for a full cinematic experience or choose a multiple screen set-up. Many fans create their own pit wall using the F1 TV live timing, featuring data the teams have at their fingertips, including driver leaderboards, trackers and real-time telemetry. You'll see who's gone purple in the middle sector the same time as they do, and with multiple devices you won't miss a thing.
With rivalries throughout the field, and the prospect of a three-way title fight, you'll enjoy full access to on-board cameras across all 20 cars that put you right in the driving seat.
F1 TV Pro puts the fans in control of their own seamless customised viewpoint, with multiple language options for commentary, and lets them follow the sport they love as close as it's possible to get without having to wear fireproof clothing.
Coverage starts with testing in Bahrain on February 23, where the teams will first show their hands, and will stay on for the Bahrain Grand Prix, revving up the 2023 season from Friday March 3. All live and on-demand with F1 TV Pro.
Make the most of the 2023 season with 20% off 1 year's F1 TV Pro annual subscription.
The offer is valid until February 26 2023. Available on web only for F1 TV Pro annual in selected territories. Promotion is available to new subscriptions only and discounted subscriptions will auto-renew to full price unless cancelled prior to the date of renewal. Full Ts&Cs available here.