Get your hands on a brand new F1 #WeRaceAsOne poster – with all proceeds going to charity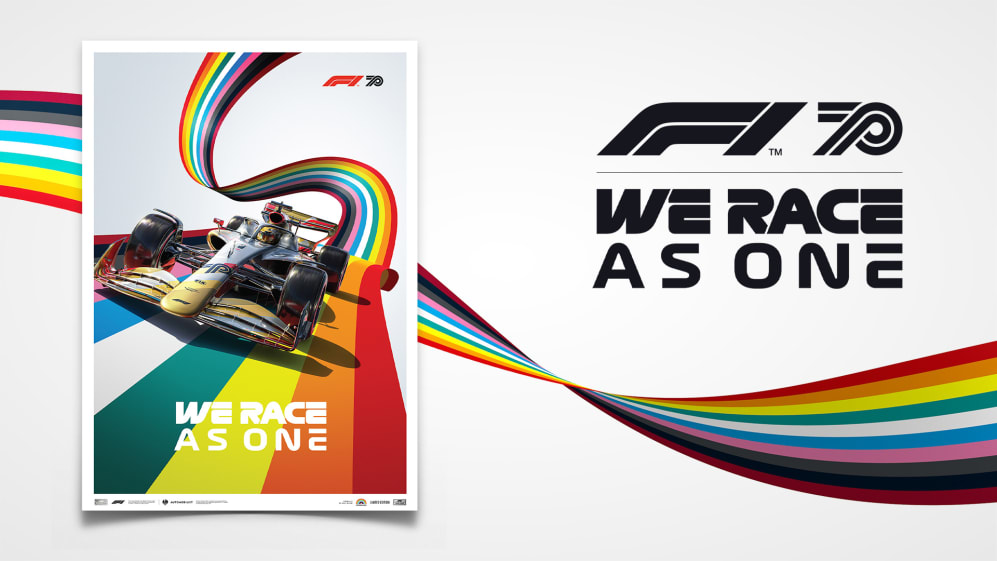 Over the past few months there has been a huge world-wide effort to bring the issues of racism and inequality to the fore and a global push to shine a light on these problems in the hope that more can be done to combat them.
Shortly before the delayed start to the season, Formula 1 launched the #WeRaceAsOne initiative to try to tackle these issues within the sport.
READ MORE: Formula 1 launches #WeRaceAsOne initiative to fight global inequality
And now you can show your support for the cause by buying a brand new, limited edition poster designed by Automobilist – with all the F1 proceeds going to charity.
"We at Automobilist stand by the sport and all those who uphold the values of equality and togetherness," the company said.
"Designed in official logo colours of the #WeRaceAsOne campaign with the livery of the car of 2022 featured on the poster, it represents the goal to stand globally as one – an effort that begins today and continues for a more equal future."
Only 2020 of these 50 x 70 cm (19¾ x 27½ inch) posters are available, so order yours today from the F1 Print Store.