Giovinazzi maintains desire to return to F1 after 'emotional' final race with Raikkonen in Abu Dhabi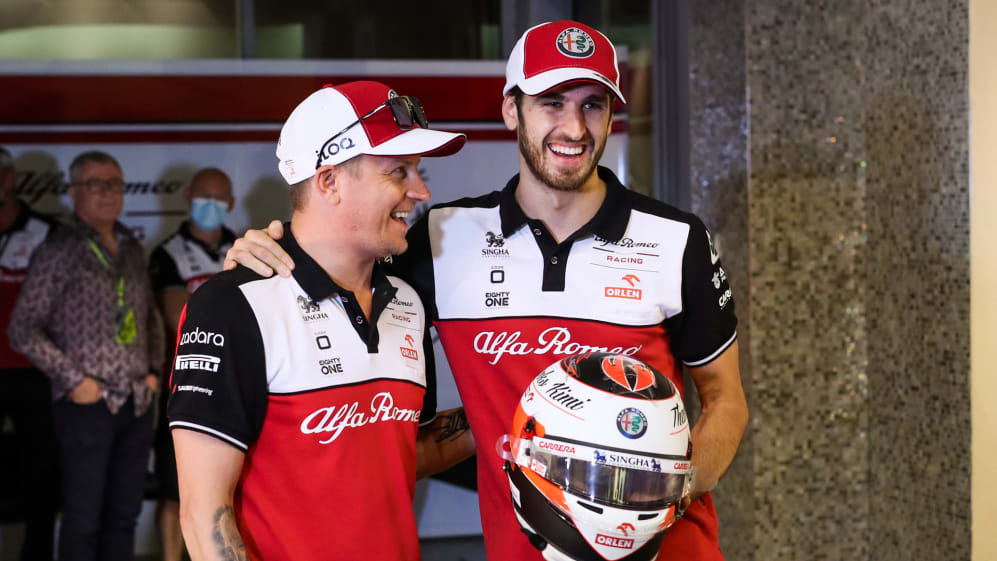 Antonio Giovinazzi bowed out early from his final race with Alfa Romeo. And while he said it wasn't the ideal ending to his tenure with the team, he added that he hopes to return to F1 soon.
The 27-year-old Italian moves to Formula E, which begins in January 2022, after three full seasons in F1 that saw him score 21 points for Alfa Romeo. In Abu Dhabi, he faced his first retirement of the season on Lap 36 and said it was sad to see out his final race alongside Kimi Raikkonen in such a fashion.
READ MORE: Raikkonen says early end to final F1 race 'doesn't matter' as he looks forward to retirement
"Yes, emotional because it was the last race with Kimi, To be honest, it's been a pleasure to work with a really great driver like him, a really fair person, a good person, a great person," said Giovinazzi.
"I think all the world of F1 will miss him, we will not find another Kimi in F1 I'm sure. So yeah, the big emotion for myself. I've got to think positive; I don't think this will be my last race in F1."
Yas Marina in fact heralded a double retirement for Alfa Romeo as Raikkonen stopped 10 laps before his Italian team mate. Giovinazzi continued to explain that it was a gearbox issue that stopped him early and reiterated his aim to race in F1 again.
"It's racing, you know. Our reliability was so far really great and we never stop or DNF, but last race we lost two cars, me and Kimi. I don't know what happened to Kimi, but to be honest up until that moment, the race was not too bad, we were fighting with Sebastian to keep him behind.
"Nothing was happening in the front so was a boring race until that moment, but yes, a gearbox issue, unfortunately it's like this. Now full focus for the next challenge, the championship in Formula E and in the hopes in 2023 I can come back," he said.
BEYOND THE GRID: Horner, Ricciardo, Leclerc and more star in our best of 2021 episode