Feature
Great Britain preview - Hamilton between a rock and a hard place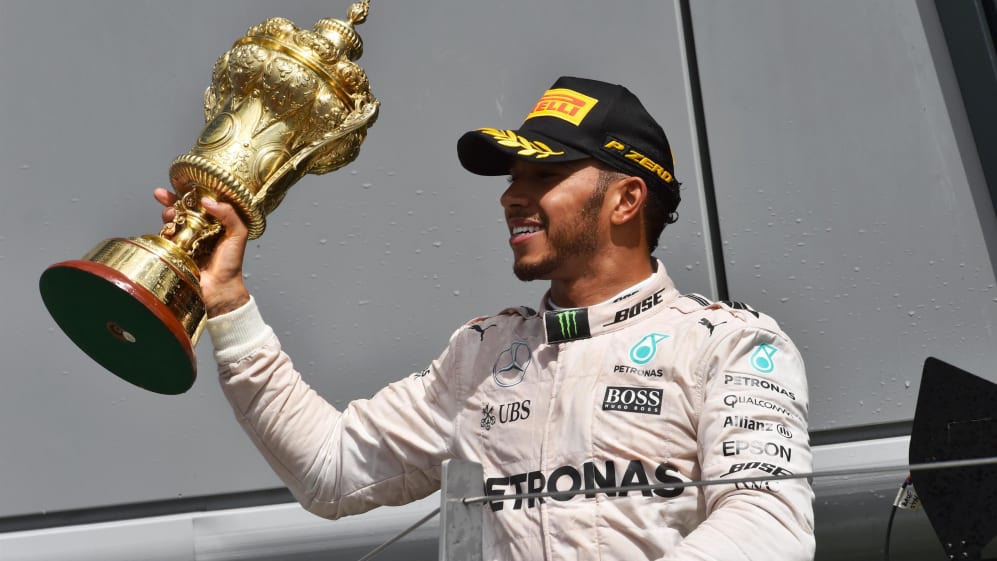 With Ferrari's Sebastian Vettel 20 points ahead of him in the world championship chase, and Mercedes team mate Valtteri Bottas only 15 behind after his victory in Austria, Lewis Hamilton is under pressure from above and below as he aims for a fourth consecutive British Grand Prix victory this weekend…
Keep on doing what you're doing
Problems beyond his control – notably the loose headrest in Baku and the gearbox penalty in Spielberg – have kept Hamilton out of the winner's circle since his dominant run in Canada, but he believes that all he can do is to stay focused and keep driving the way he had been until his luck turns.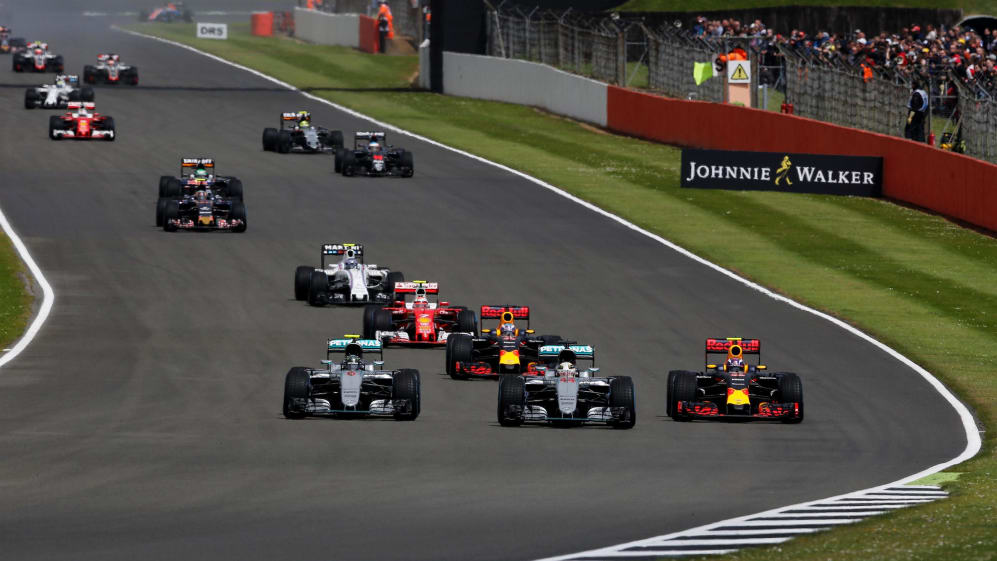 Mercedes boss Toto Wolff has suggested that it's up to the team to turn around the rough patch his driver has gone through.
"I don't think there's a call for me to do anything else than I'm already doing," Hamilton said in Spielberg on Sunday evening, after failing to make the podium for the second race in a row as he couldn't quite pull of a move on Red Bull's Daniel Ricciardo.
"It's not like the team aren't on my side or they're not working hard or I'm not pushing them hard enough, so all I can do is try to inspire them with the drive I had today.
"When I looked at the race trace I was actually the quickest out of everyone today, so I actually had the strongest race. Once I finally got past the two cars - the Force India and the Haas early in the race - I was 16 seconds behind Valtteri and there was another bunch of seconds that I lost, and then at the end I was only six seconds behind. So that was actually really positive.
"There's nothing else I can do. I've just got to keep driving the way I have been and hope things get better."
In his heart he knows no better way to bounce back then to deliver another victory to his home fans.
Force India bring further upgrade for home race
Force India will be making more significant changes to their VJM10 for their home Grand Prix, which takes place just across the road from their factory.
The changes include a new front wing and a lot of detail work around the front end further to enhance airflow down the sides of the car.
Both Sergio Perez and Esteban Ocon love the track, while team boss Vijay Mallya, who will make his first appearance of the season, says: "The British Grand Prix is always a huge weekend for this team. Our factory couldn't be any closer to the circuit and it's one of our busiest events of the year.
"Once again we have created a Force India stage and fan zone in the Woodlands campsite so that our drivers can visit during the weekend and meet the fans. For me, this is a highlight of the week because it's these dedicated supporters who create such a special atmosphere at Silverstone. It's important that we involve the fans as much as possible and I'm glad that we can give something back to them again this year."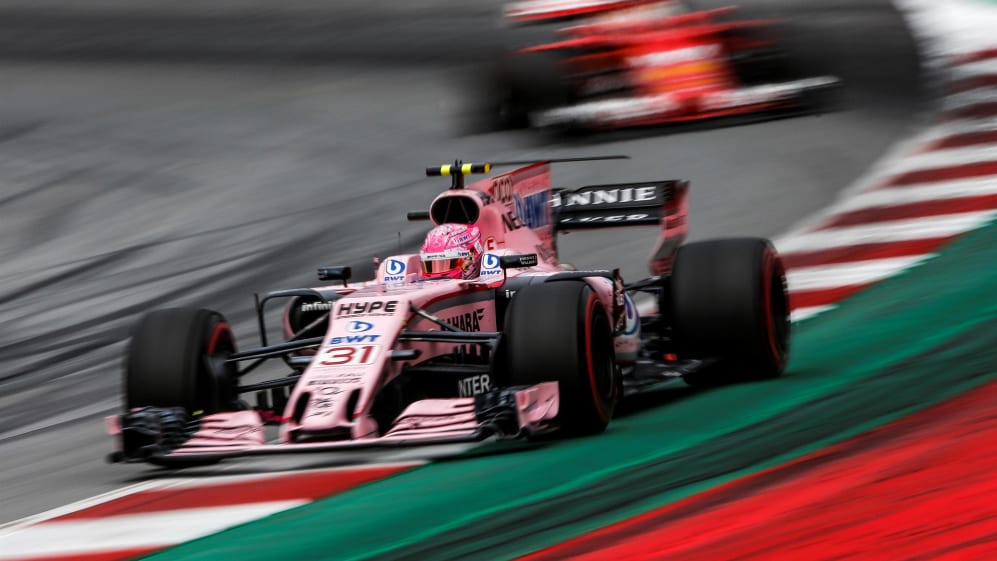 Palmer fighting back at home
Fresh from his best race of the season, Hamilton's fellow Briton Jolyon Palmer has been fighting back in the best way he knows after a difficult start to the season triggered media rumours that he could be replaced after this race.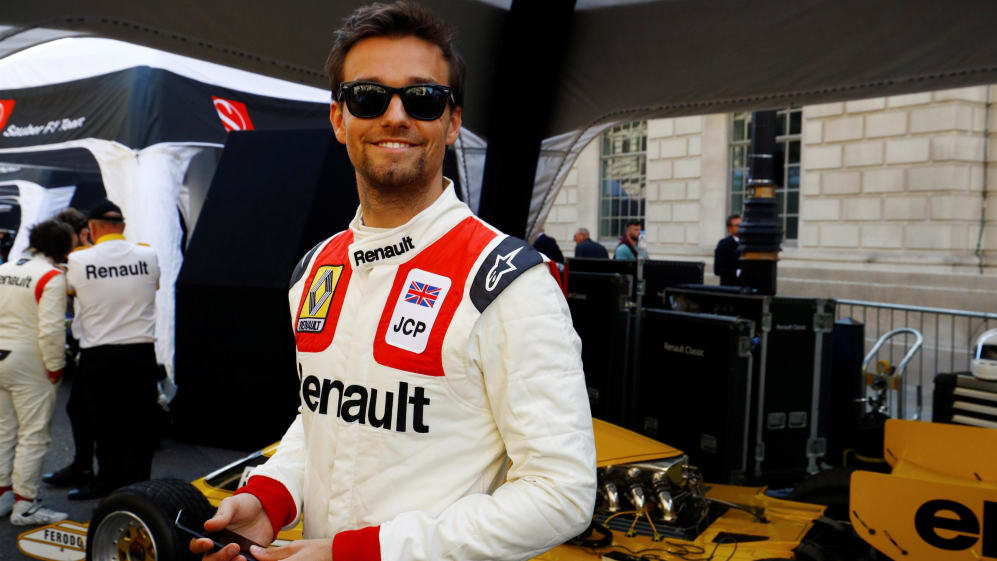 The 26 year-old convincingly outpaced team mate Nico Hulkenberg for the first time this season in Spielberg, and missed the final point by half a second.
"I'm really looking forward to racing in front of the home crowd," he says. "I love the track and it's always a special weekend at Silverstone. People always turn out in huge numbers and they are very passionate, which really pushes us drivers. My first Grand Prix at Silverstone was when I was six and a fan, so it's special to be there with lots of reminiscing. It's always a great experience.
"It's certainly the Formula 1 track that I know the best, so I'm hoping that gives me an extra boost along with all the home support. There are lots of high-speed corners which are cool to drive and a lap has a really good flow to it. I had my first race at Silverstone when I was 15 so I know the place pretty well! I've been on the podium there a few times throughout my career, including a win in Formula Two and second and third places in GP2.
"Spielberg was a solid race and I was pushing like hell at the end. We were so close to the points, but it was another 11th place! Overall, it was a decent weekend. I made a small mistake in qualifying which put us out in Q1, with the times so very close. The race was quite good, but I was behind Lance Stroll for over 40 laps, and I just wasn't able to pass him no matter how hard I tried!
"Silverstone's my home race so I am excited for that. I am going there after a fairly positive weekend, so I am aiming to keep the momentum and get those points."
Sauber's regrouping starts here
Sauber turned a major corner in re-aligning their future when they confirmed on Tuesday that ART Grand Prix boss Frederic Vasseur has agreed to become not just team principal but managing director and CEO of Sauber Motorsport AG.
The former head of Renault's F1 team won't officially start his new job until the day after the British Grand Prix, but his signing ends a spell of confusion and uncertainty over the team's future, and will have a significant effect on morale over the Silverstone weekend even if he isn't actually yet part of it.
His time with Renault was short-lived because of differences of management opinion, but he has the ability to lead Sauber forward and his appointment now demonstrates to the workforce that there is a clear direction for the immediate future.
"I've been impressed by the facilities in Hinwil and by the talent and ambition of the workforce," Vasseur says, "and I very much look forward to complementing the team with my experience and determination and drive all people in the right direction in everything they do: I am convinced that all together we will achieve ambitious targets."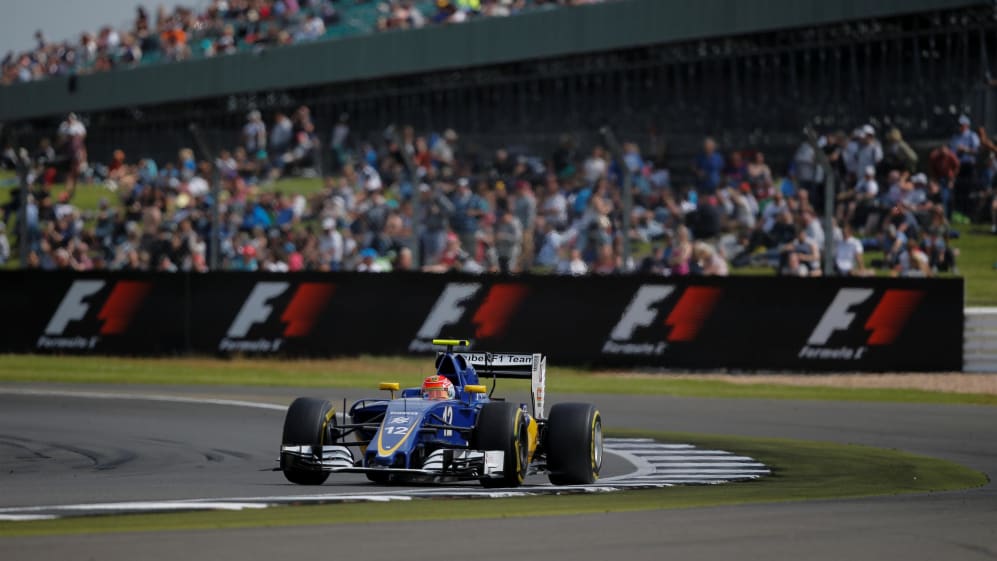 Pirelli take a softer line
Pirelli are bringing a different range of compounds to this challenging venue: their P Zero white medium, yellow soft, and red supersoft. Interestingly, this is a change to the original nomination of hard, medium and soft and was informed by experience gained from previous races this season; it marks the first time that the supersoft has been seen at the British Grand Prix.
Silverstone places heavy demands on tyres. It has a pretty abrasive surface and the numerous high-speed corners that put a lot of lateral energy through the tyres, especially those on the left-hand side and especially in corners such as Copse, Maggotts, Becketts and Chapel, Stowe, Club and Woodcote. These all demand high downforce for which there is less penalty as the straights are relatively short.
"The decision to bring softer tyres to Silverstone than we had originally planned was taken by Pirelli, but with the full approval of the drivers, FIA, teams and promoters, who have appreciated what we are trying to do with this more aggressive nomination," says Pirelli's head of car racing, Mario Isola.
"This should open up extra possibilities for different strategies and push teams towards more than one pit stop, although we'll obviously have a better idea of exact wear and degradation rates when we get there, especially with the supersoft as it makes its race debut. With Silverstone being among the most demanding tracks for tyres of the entire season, it will be interesting to see how one of the softest tyres in the 2017 range performs there.
"A lot will depend on the weather: in the past, we've seen an extremely wide range of conditions and temperatures".
At the moment the forecast suggests it will be cool this year, but dry, though at times on Saturday afternoon and Sunday morning it may be overcast, with temperatures around the 20 degree Celsius mark.
Sunday's race will run over 52 laps of the 5.891 km (3.660 mile) circuit, or 306.198 km (190.606 miles), and will start at 1300 hours local time, 1200 UTC.