Great Britain preview quotes – the teams and drivers on Silverstone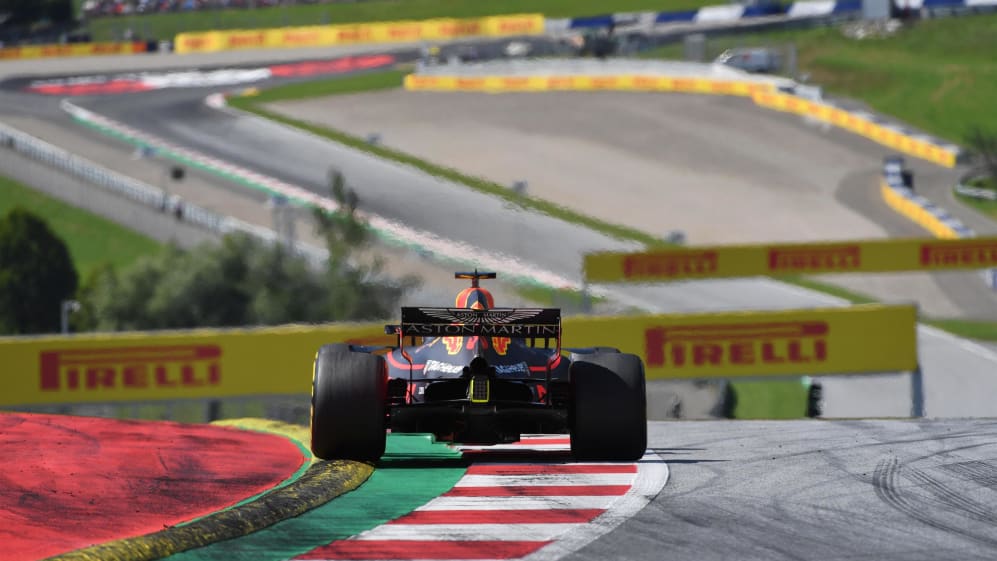 Read what the main players had to say as Formula 1 touches down on Silverstone's hallowed tarmac.
Williams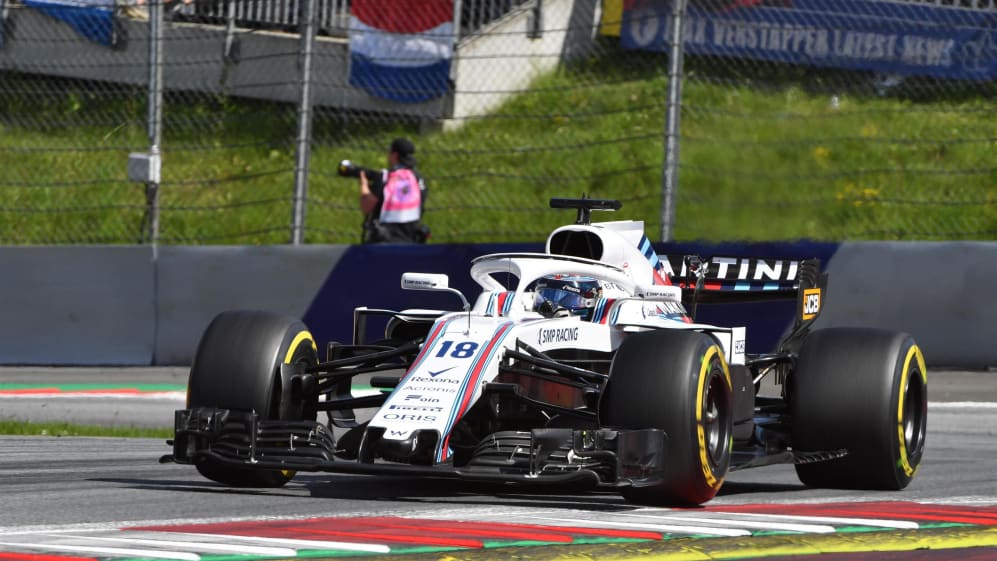 Lance Stroll
"The fans at Silverstone in the UK are amazing. Not only are they enthusiastic, but also really knowledgeable and they just love their motorsport. It is always special having a home race and so obviously this is the case for the Williams team. It is a great track and very enjoyable when driving a Formula One car. It has a lot of high-speed corners, so you really get to feel the car come alive. This will be an amazing event."
Sergey Sirotkin
"Silverstone is a great track and it's the team's home race. I have really good memories there. It's definitely one of those races that everyone looks forward to, and for me as well. I've heard we're going to have a new track surface, so I'm not sure where we're going to end up. It's going to be difficult for us performance-wise, but I strive on a challenge and I hope we perform well as a team at our home race."
Paddy Lowe, Chief Technical Officer
"There is always something special about the British GP, as it is the team's home event and we get to race in front of all our home fans who show up whatever the weather may bring. The crowd always create a special atmosphere and the circuit itself combines long sweeping corners and fast straights which makes it enjoyable for the drivers. We hope to put on a good race for all the fans."
Haas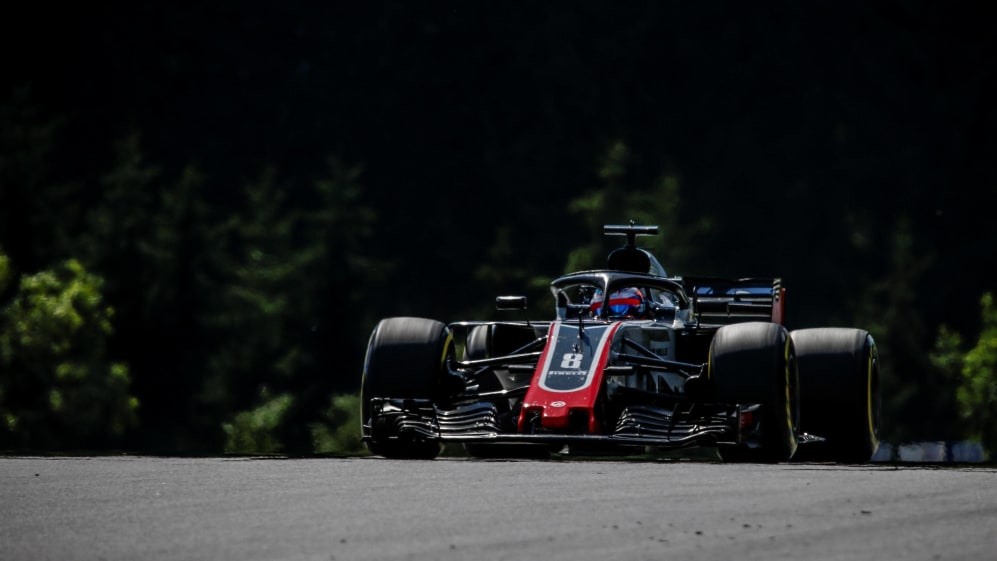 Romain Grosjean
"[Silverstone] is a really cool track, especially the fast part through Maggotts, Becketts and Chapel corners. When you have the grip in the car there, you really get the sensation of the g-forces. Everything's pushing down. You really want to get the first part of the flowing corners right. If you don't, you just lose a lot of time. When the car is very stable and has good balance, you can go flat-out and really push it to the limit."
"Silverstone is in the UK, and the UK weather is known to be sometimes rainy, sometimes dry. That plays a part. It can change a lot between qualifying and the race, and then even in the race itself. You can also have a good car in qualifying, but if it's not quite perfectly balanced for the race, you'll pay the price. That's where success lies, and probably why most of the winners didn't start from pole position."
Kevin Magnussen
"Silverstone is definitely one of the good circuits. It's really fast and you've got some big sections with fast changes of directions. I really enjoy driving the circuit. [It's] probably one of the best circuits for these new cars. It's a real downforce circuit with lots of high-speed corners. We all know that high-speed corners are the most impressive in a Formula One car, and Silverstone is all about that.
"Silverstone is actually a challenging circuit to overtake. It's all so high speed, so it is quite difficult to follow other cars. You do have some good straights, so if you're a good chunk faster, then you will be able to overtake, but it's not going to be easy."
Guenther Steiner
"Our car seems to be best at high-speed circuits, and with Silverstone being one of them. For sure we're hoping to have a good result there, as well. I think it's just the aero characteristics. Some cars like slow circuits, some like fast corners, and ours seems to like the fast corners a lot better than the slow ones. Most of the guys [on the team] are based near the circuit or their home is near Banbury, so it's actually quite nice for them as most can go sleep in their own bed. Nevertheless, they need to get up early to get into Silverstone and they come back late. With three events in a row, it's quite good that it's the last one, for at least they're near to home."
Red Bull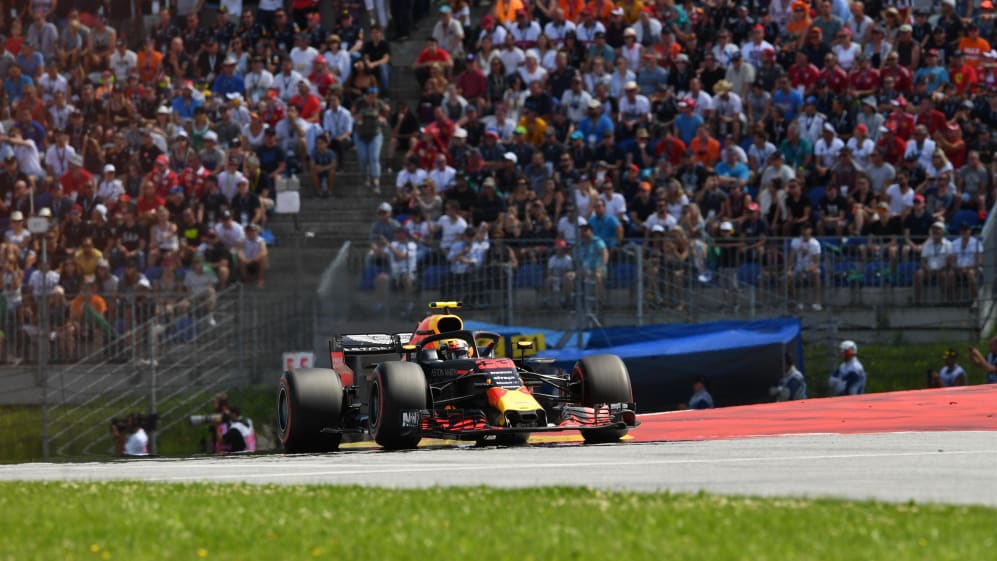 Daniel Ricciardo
"My first ever F1 race was at Silverstone so it's always a special one for me. I've always loved the circuit – it's high speed, flowing and beautiful. Copse is flat and then into Maggots and Becketts is just epic, I'm genuinely so excited about this race. It's gonna be, full, full, lift, downshift and back to full, it's gonna be sick. I don't always love the weather but you win some, you lose some.
"It also has one of the most loyal and patriotic crowds and the place is rich in motorsport history. I had a fun race there last year coming from the back and through the field to fifth, it's always been a pretty happy hunting ground for me. I've had a podium there but never a win, I might steal it from Lewis. He has a pretty good home record but I'll try and get one back on the English, they are doing a bit too well in sport at the moment [laughs].
"I definitely want the track to stay on the calendar and I really hope that's the case, but if for some reason it had to be replaced with another English circuit I would say Brands Hatch GP Circuit, that would also be sick in an F1 car. Whatever happens, we have to have at least one English race on the calendar."
Max Verstappen
"Coming to the end of three busy weeks of racing, it will be nice to get a little break before Hockenheim. Silverstone is a great track to end this busy stint at, it is of course a very historic track but also great fun. It has a lot of fast corners, Becketts and Maggots being my favourite, and there are always loads of fans out in force. It is quite hard to overtake due to the fast corners which means it is hard to follow so I'll be hoping for some of that lovely British rain. I have been on the podium once before there so I'm eager to get back on it. Being close to the team HQ is also a bonus, it is nice for the mechanics and engineers to be close to home for a race weekend."
Toro Rosso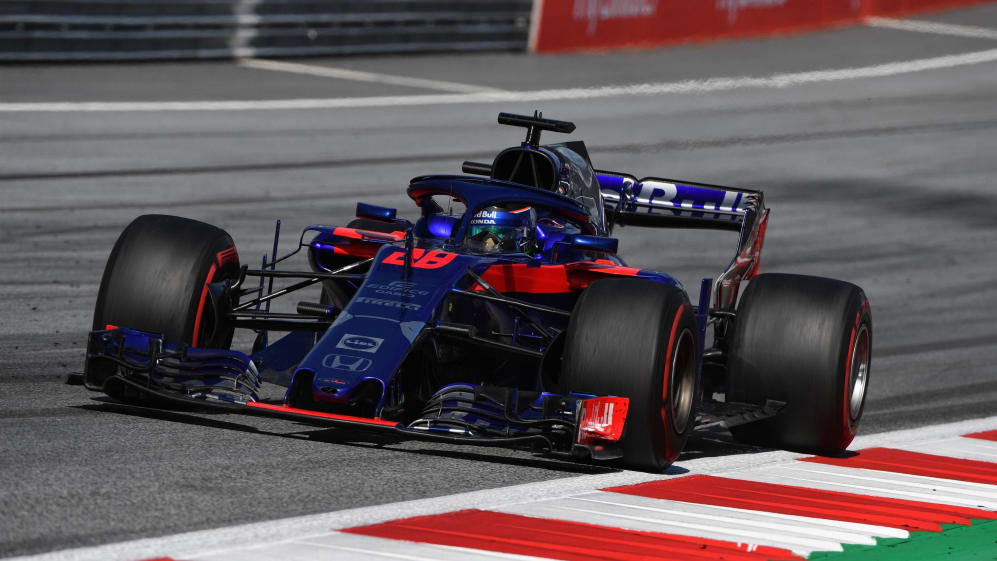 Brendon Hartley
"I have good memories of living in Milton Keynes, not far from Silverstone, for seven years or so, which was a big chunk of my life. That whole area is in some ways the home of Formula 1, because a large percentage of the race teams are based close by and our own Toro Rosso aero facility is just down the road in Bicester. As for the circuit itself, I have raced there many times and have some good memories'
"Silverstone has so much history and it's a very quick track where everyone loves Copse, Maggotts and Becketts corners. The track has been resurfaced for this year, so there will be even more grip than in the past. The fact there are a lot of high speed corners means it is very hard to overtake here, so qualifying will be a high priority. I think we can be in good shape following the power unit upgrade that came in Canada, and then the aero update in Austria also arrived at the right time because at this track you need as much downforce as possible. I'm looking forward to tackling this circuit in a modern Formula 1 car, because it's going to be crazy quick. Silverstone is a real driver's track and it has often produced great racing especially when the weather is at play: it's one of the originals and it has a lot of character and a great atmosphere. I'm hoping for a strong weekend and some better luck than in recent races."
Pierre Gasly
"In some ways, it will be strange for me to go back to Silverstone. The last time I raced there was in 2016 when I took my first ever GP2 win. To do that was great, but it was also the weekend when I was involved in a road traffic accident in a car with my parents. It was a very big crash on the way to the track on Friday and I broke a vertebra. But my mother was far more seriously hurt, spending two months in hospital in intensive care and she came close to dying. So over the weekend, I went through all sorts of emotions.
"As for the circuit I really love it. The layout is very complicated and features some legendary corners. Going through the run of Maggotts and Becketts in a current Formula 1 car is going to be really impressive. Plus, there is always a very special atmosphere here with all the enthusiastic English fans. It makes for a really top weekend and I'm really looking forward to it. We're staying in Bicester, which is where Toro Rosso has its wind tunnel and before the weekend gets underway, I will be making my first ever visit to Honda's F1 facility in Milton Keynes. I plan to motivate everyone there to keep pushing hard to keep making progress for the rest of the season. On the Wednesday, all the Red Bull drivers are invited by Christian Horner to take part in a clay pigeon shooting event, which will be a first for me and I'll be trying not to shoot anyone by mistake! I actually lived in Milton Keynes, not far from the track for a year and a half a few years back. I spent a lot of time working in the Red Bull Racing simulator, so it's nice to go back there."
Force India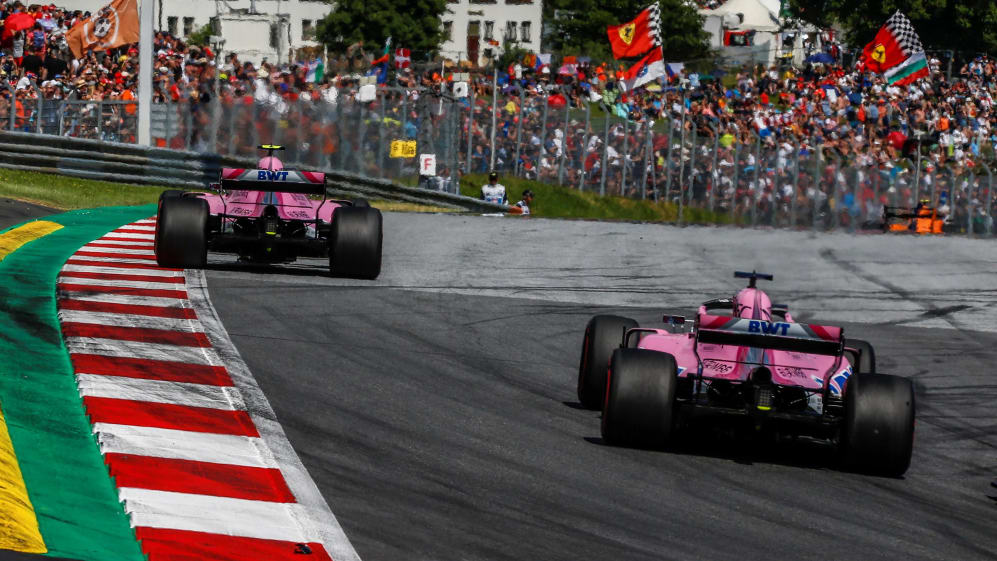 Sergio Perez
"Silverstone is a very special weekend for our team. It's the only race in which we get to see all the team members, their families and so many guests: a lot of people that sometimes we only see once a year. For us, this brings so much extra motivation. It's a race where we want to do especially well and I hope we get a result to celebrate properly across the road, at HQ.
"I lived in the UK for four years in the early part of my career, when I was racing in F3. I liked it and I still have a lot of close friends around Silverstone. Going back for the race is always a good chance to catch up with everyone. I know lots of good local restaurants as well.
"The track itself is great and I love racing at Silverstone. It's such a fluid and fast layout and you really enjoy a Formula One car at its best on this track. It's a wonderful feeling. Overtaking is difficult, but it's possible. There are a few places where you can make a move: a few big braking zones, such as turn five."
Esteban Ocon
"It's fantastic to be racing in Britain. Our base is just across the road from the track and I spend a lot of time there during the year, so it really feels like home. You can feel how important it is for the team: there is a different atmosphere and I really enjoy it.
"I always get to see all our staff who work at the factory when I go back, but this week I will spend a bit more time with everybody because I'm there for much longer. I will be in Silverstone all week and it's a good chance to put in a lot of work.
"The track itself is legendary. It's a quick circuit with a lot of high-speed corners and it is a very challenging place where the driver can make the difference. I really enjoy driving there. This year the track has been resurfaced so this will be a new element with which everyone will need to deal.
"Overtaking at Silverstone is not easy. Turns five and six are probably the best opportunities. Maggots and Becketts are also great to drive and the straight immediately afterwards means you can get an overtaking chance if you're quick through those corners. You also have to keep an eye on the weather, but this week it looks like it's going to be very hot. I was actually hoping for some rain to mix things up a little!
"Silverstone is also the time we go to the Woodlands Campsite. There are always a lot of fans supporting Force India: we see them with their caps and shirts and it's always good fun going there and meeting them. There is a special atmosphere and I am looking forward to it."