Grid penalty adds to Hamilton concerns in Bahrain
As if a lack of outright performance wasn't already playing on Lewis Hamilton's mind in Bahrain, the defending champion will take a five-place grid penalty into Sunday's race as a result of an unscheduled gearbox change.
The rules mandate that F1 gearboxes have to last for six consecutive events, and as the Briton finished the last race in Australia, such a change will incur a drop of grid places.
Hamilton's team mate Valtteri Bottas took a similar penalty at the opening race in Melbourne having crashed during qualifying, and Mercedes have confirmed that this weekend's penalty is due to a hydraulic leak during the last race that couldn't be repaired in time.
Now limited to a highest possible grid position of sixth, Hamilton - who was "very lucky to finish in Melbourne" - admits he is in for a challenging race after seeing Ferrari set the pace by over half a second during Friday's second practice session.
"No I'm definitely not where I [need to be]," Hamilton said. "I mean, we've got things to improve on. What it's just shown is that it's incredibly close between the three teams, like really close. I think it will be a tough weekend."
Asked what it is Mercedes is lacking, Hamilton replied: "I don't know, it's difficult to say.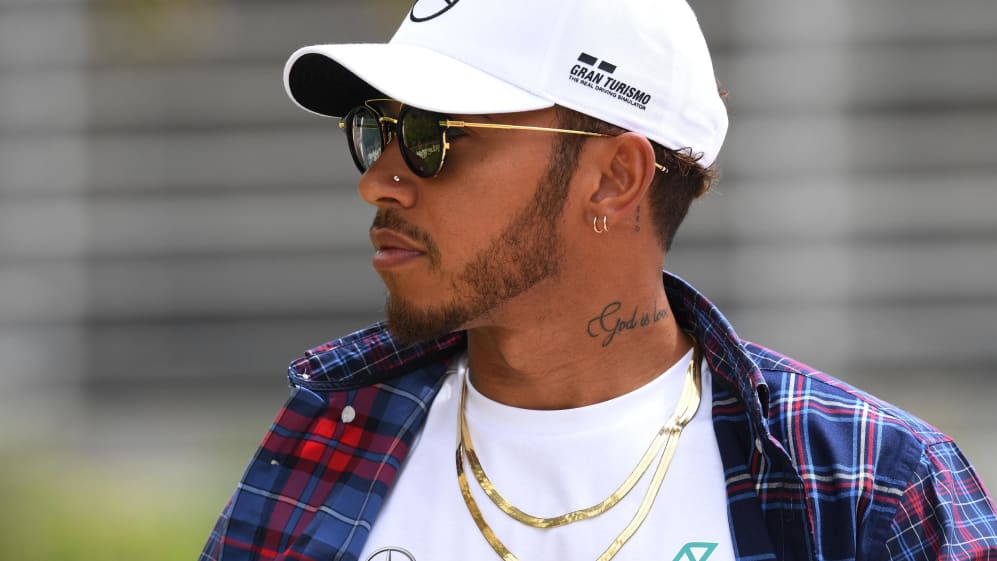 "I think we're going to have to look upwards and you'll see that the Ferraris seem to be a little bit quicker on the straights. So you could argue that it's a little bit of power but then a little bit of downforce."
Having been slightly quicker than Hamilton during FP2, team mate Valtteri Bottas - who will also have a new gearbox for the race, albeit without penalty because he used a spare in Australia - also believes Mercedes needs to find a way to improve its qualifying pace.
"I think it is different [to a normal Friday] in a way, because the track improved so much from one session to the other," Bottas said. "So we can already see from the Friday running you have more grip in every single lap, the car balance is changing, so we need to make estimations for the next sessions, the next runs and it's going to be the same thing tomorrow.
"I think the main thing for us today was to get the softer compounds to work, as with the supersoft we did pretty much the same time we had done with the softs, so that's the key thing for tomorrow."
The views of both drivers were echoed by Technical Director James Allison, who feels the team is lacking the performance to battle with Ferrari at this stage of the weekend.
"Although we were untroubled by any reliability issues, and we ran through our programme as expected, it wasn't our best day from a performance point of view," Allison admitted. "We've got more to do overnight and in the session tomorrow to give us a car that will allow us to have a good fight in qualifying and on Sunday. The base is okay but we have not yet found the sort of edge that we had in Melbourne."
Mercedes have been on pole for the last five years in Bahrain. But their hopes of making it six straight on Saturday now lie with Bottas alone.