Grosjean aiming for 'Austria-type weekend' in Brazil to bridge Haas gap to Renault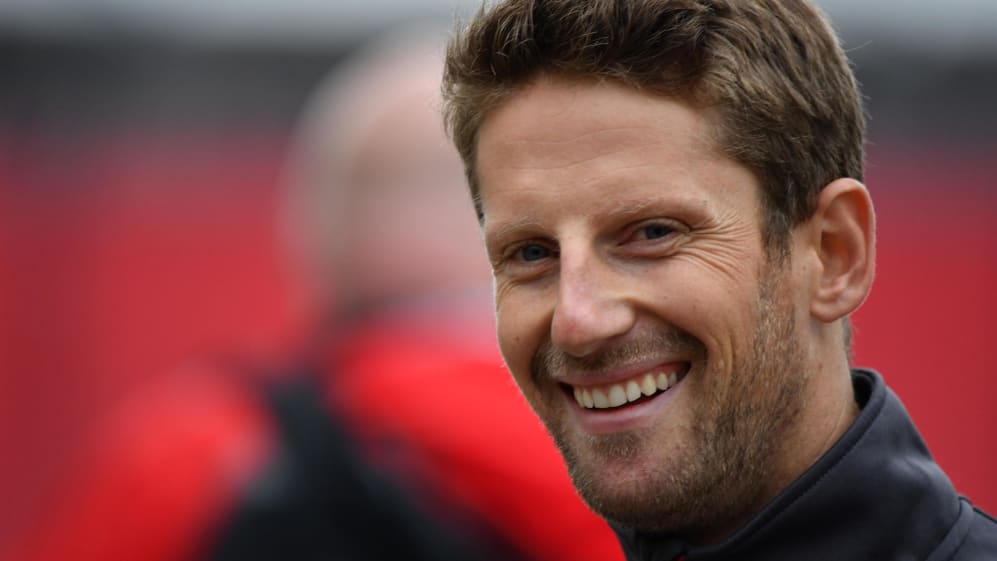 Haas know that they've got a big job on their hands to overcome fourth-placed Renault's 30-point advantage in the constructors' standings with two races to go in 2018. But they're well placed to give it a good go in Brazil, after Romain Grosjean ended Friday's running at Interlagos having been 'best of the rest' in P7 across both free practice sessions.
The performance gave the Frenchman hopes of having an 'Austria-type weekend' in Brazil – a reference to the team's sterling performance at the Austrian Grand Prix this year, which saw Grosjean and team mate Magnussen finishing fourth and fifth to net Haas 22 points in the constructors' standings on a day when Renault failed to score.
Should precisely the same scenario play out in Brazil, Haas would close to within eight points of Renault heading to the final Grand Prix weekend of the year in Abu Dhabi. And the signs were looking good for the team after the first day of running at Interlagos, with neither Carlos Sainz or Nico Hulkenberg – who crashed heavily in FP2 – able to break into the top 10 for Renault during Friday's running.
"I think the car worked pretty well here," said Grosjean. "It was good to be, both sessions, best of the rest, so happy with that.
"I don't know if [Renault have] got the pace to match us [here] but they've got a big cushion of an advantage. 30 points is a long way to go. It's not impossible, especially if it's a bit of a crazy race. But we'll do our best. We won't give up until the chequered flag in Abu Dhabi.
"It's been an interesting season," added Grosjean. "Fifth in our third year in Formula 1 is incredible. Fourth is our target but we need to stay realistic and do our best. But we'll give everything and if we can have an Austria-type weekend, there'll be only eight points between us."
Grosjean revealed that Haas were now experimenting with set-ups that could help them close the gap to the front-runners in 2019, with the team still on the hunt for their first podium since joining the Formula 1 grid in 2016.
"We're always trying to make the car go faster, and today, on my side of the garage, we tried a few different things with set-up," he said. "Some worked, some didn't work and that's to prepare for next year as well. We know what are the weaknesses of the car, what are the strengths and we always try to get the weaknesses a bit better. We didn't succeed that much today, but at least we know that one direction that we tried didn't quite work and maybe we need to look at somewhere else."
Haas will now be praying that Renault's engineers fail to pull the set-up rabbit out of the hat overnight, and allow the battle for that lucrative and illustrious fourth place to go down to the wire at the Yas Marina season finale.