Grosjean: Button will adapt quickly to 2017 F1 machinery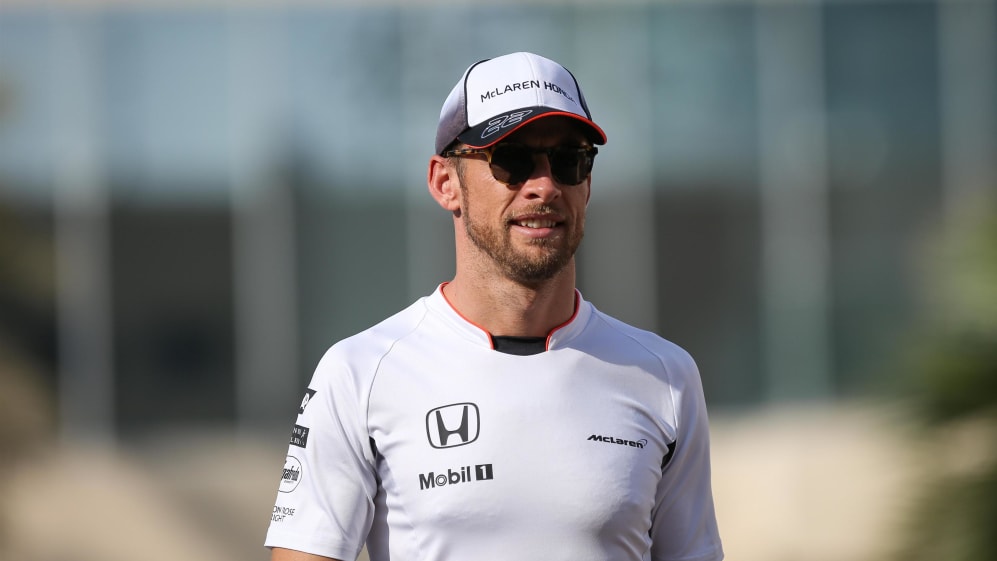 Haas's Romain Grosjean has backed Jenson Button to quickly get to grips with 2017's wider, faster F1 machinery when the 2009 world champion makes his one-off return to action in Monaco next weekend.
Button has been drafted into Fernando Alonso's McLaren cockpit for round five of the championship as the Spaniard competes in the conflicting Indianapolis 500, but he'll head into the race having not driven the team's MCL32 in anything other than simulator form.
However, Grosjean is backing Button to waste little time adapting to the challenge of the latest generation of cars.
"The first thing he has to do is get used to the width of the car, especially in Monaco," said the Frenchman.
"Jenson is a great champion. He's been world champion and he knows what he's doing. He's going to be on it pretty quickly. If we can take advantage of the fact that he's not got much experience in the car at the beginning, we'll use that for our own performance, but I'm sure he's going to be good straight away."
Kevin Magnussen, who was team mate to Button at McLaren in 2014, agreed that whilst the car will initially feel a little alien to the Briton, he'll soon adjust.
"It behaves a little differently and there's a lot more grip, especially in the high-speed corners it will feel different," said the Dane. "It's still a racecar, though. It's got four wheels and a steering wheel. It should be alright for him."
Button has an enviable record in Monaco, having taken a win and two other podiums at the street circuit. Last year he came home ninth - his fourth successive point-scoring finish in the Principality.