Grosjean disqualified from Italian GP, Haas to appeal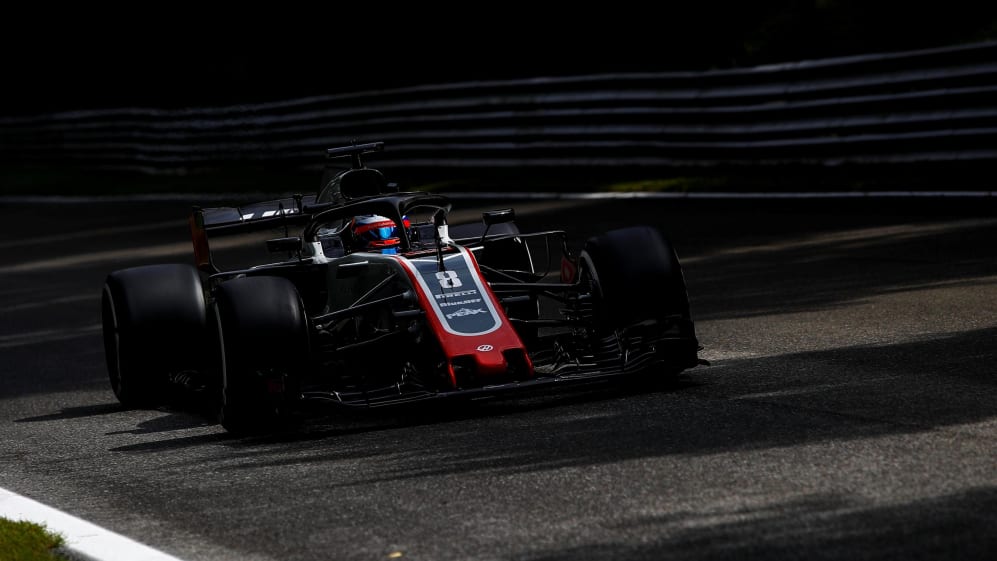 Romain Grosjean has been disqualified from the Italian Grand Prix after the floor of his Haas Formula 1 car was deemed to not be in compliance with the rules…
Grosjean delivered one of his best performances of the season to finish sixth at Monza, with the result helping Haas leapfrog Renault into fourth in the constructors' championship.
But soon after the race, Renault lodged a protest over the legality of the Haas, which centred around the floor, and following a hearing, the stewards released a lengthy statement explaining their decision.
They said Haas had breached article 3.7.1 d of the Technical Regulations, which focuses on the radius of the leading corners of the floor's reference plane.
Back in July, governing body the FIA issued a Technical Directive clarifying the regulation and stipulated that teams must bring their cars into conformity before the Italian Grand Prix.
It emerged during the hearing that Haas emailed the FIA, as is common in these matters, with details of their new solution but because of the limited time, given the summer break and two-week shutdown, they had asked for some flexibility in the matter.
They said they would "endeavour to introduce this upgrade for the Singapore GP but will be somewhat at the mercy of our suppliers".
The FIA did not respond to the latter point, with Haas telling the stewards at the hearing that it was their understanding that "a lack of response on the matter of timing that their solution and timing were accepted".
But the stewards said in their statement: "While the Stewards are also sympathetic to the difficulties of producing these parts, the Stewards noted that at least one other competitor was able to comply in the time provided.
"Further, it was made clear to the competitor from the outset that the FIA Technical Department did not consider their car to be in compliance, and further that they left themselves open to the circumstances they now find. It was therefore the obligation of the competitor to be in compliance, which they did not do."
As a result, Grosjean was excluded from the results but Haas have notified the FIA of their intention to appeal.
"We do not agree with the Stewards' decision to penalise our race team and we feel strongly that our sixth-place finish in the Italian Grand Prix should stand," said Haas Team Principal Guenther Steiner. "We are appealing the Stewards' decision."
If the decision stands, Grosjean and Haas will lose their eight points, dropping them back into fifth, behind Renault in the constructors' championship.