Grosjean: I have unfinished business with Haas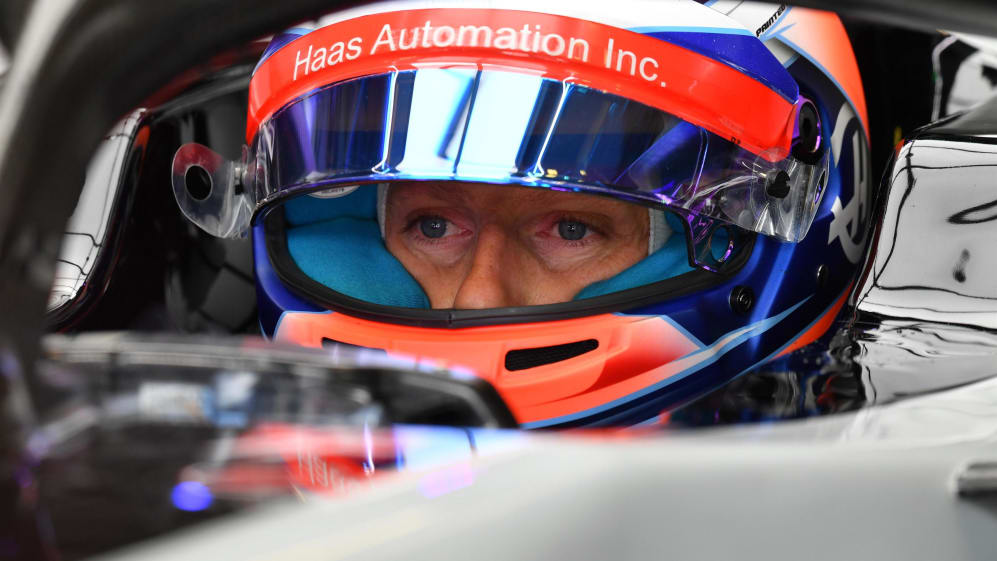 "I had a rough time early this year". Romain Grosjean's season got off to a challenging start and it wasn't until the summer, in Austria, that he managed to score points. But since then, he's been in impressive form and he hopes he's doing enough to keep his seat at Haas next season…
Grosjean failed to score in the opening eight races. That barren run extending to 12 if you include the back end of last season. In contrast, his team mate Kevin Magnussen was excelling.
Then in Austria, Grosjean finished a sensational fourth. Three more points scores in four races followed - that would have been four in five had his Haas not been disqualified in Italy for a technical infringement.
"I wasn't very happy or proud of the start of the season but now I have found the keys, and I'm back to where I want to be and back to normal I would say so that's great," said Grosjean.
"I have found a few tricks that I have needed to get myself back to where I thought I could be.
"Obviously the beginning of the season has been tough, not the way I wanted, but I have got it back on track and since I guess Hockenheim, things are going really well."
Regarding the tricks, Grosjean was referring to working with a sports psychologist, the same person who he has worked with since 2012 when he was involved in a series of first-lap crashes, one of which led to a one-race ban.
With Grosjean's form now back on a high level, the Haas driver is targeting extending his contract, which expires at the end of the season, with the American team into a fourth season.
"Hopefully (I'll find out) sooner rather than later," said Grosjean, who has been with Haas since the team entered F1 in 2016, on the latest episode of the official F1 podcast, Beyond The Grid, presented by Bose.
"I don't like the silly season. There's a lot to play. The recent races, I've shown I'm back where I should be. No (I'm not looking anywhere else for a seat), I think Haas is a really good option for me.
"We have some unfinished business together because I want to do more for the team. I would love to be the Haas driver on the podium, the one wearing the Haas colours on the podium. That's been one of the dreams since I joined the team."