Grosjean reveals only one F1 driver messaged him after Haas exit news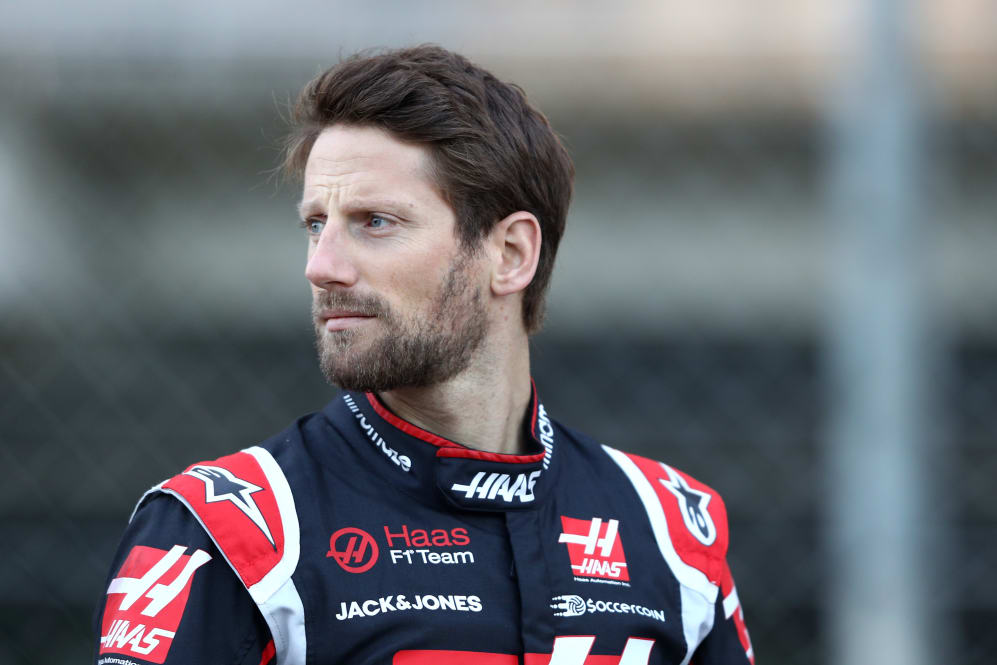 When news broke that Romain Grosjean's time at Haas would be over at the end of 2020, the Frenchman said only one driver dropped him a note of support. That driver was George Russell.
Grosjean, who joined Haas at the start of their foray into F1 in 2016, is almost certainly going to leave the sport at the end of the year with only seats at Red Bull and AlphaTauri remaining to be filled.
The 34-year-old messaged Russell on social media after the Emilia Romagna Grand Prix, where the Williams driver crashed during the Safety Car period, something Grosjean did himself in Baku in 2018.
"Man, I know the feeling," he said. "Will take some time to forget it, but what you do is mega. Keep pushing."
Ahead of the Turkish Grand Prix weekend, Grosjean was asked if it is important to him to show empathy to a fellow driver in those circumstances – and it was here he revealed that Russell had been in touch with him about his Haas exit.
"I've had a good relationship with George," he said. "When the announcement was made that I wasn't going to be with the team next season, he was the first and only one to send me a WhatsApp message.
"That really shows that he's a great guy. I know how painful it is to crash under a safety car period – especially when it's going to be your first point of the season. I believe it was the same for me at Baku in 2018.
ANALYSIS: Why Haas have changed direction on drivers – and the key contenders to get the nod for 2021
"In the lower part of the field, you really need to work the tires a lot. I've said it many times, if I was doing Baku again, I'd probably do the same thing as I did three seasons ago.
"George didn't do anything crazy, but he just lost the car. It was a tough day for him, but he'll have plenty more (good days) to come."