Grosjean's R8G Esports team to manage Haas F1 Esports team for 2021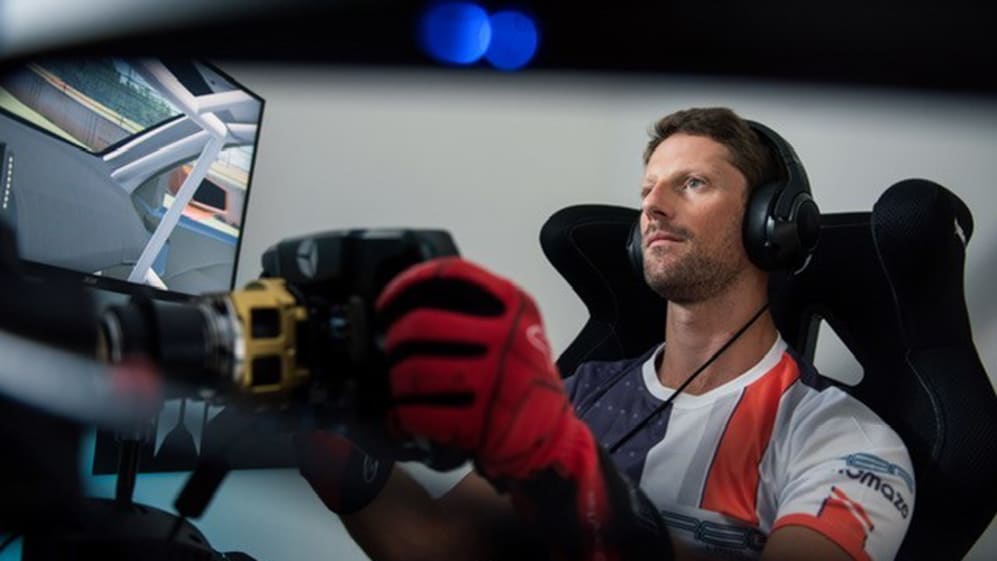 Grosjean is back with Haas for 2021: the ex-Formula 1 racer and Esports enthusiast will see his R8G Esports team manage Haas F1 Team's Esports operations, as well as their entry into the 2021 F1 Esports Series.
R8G Esports were established in April 2020, but have already moulded themselves into a fearsome academy for sim racing talent. The team collectively notched 45 victories in 2020, and have 17 pro sim racers and five junior drivers among their ranks.
"I'm very happy to be managing Uralkali Haas F1 Team's entry this year in the F1 Esports Pro Series through R8G Esports," said Grosjean. "I've been involved in Esports for a year now and I believe our team is doing very well. For me, being able to help Haas F1 in this field, and going racing together – well, it's a great story."
READ MORE: 'Delighted' Grosjean to race IndyCar in 2021 after recovering from fiery Bahrain GP crash
Grosjean raced with Haas in 98 Grands Prix, from the team's inaugural race in 2016 through until his accident in Bahrain in 2020. He said that his Esports venture is a "continuation" of his strong relationship with the American team.
"Obviously, it's a cool continuation of what we built together. So, I'm very much looking forward to the first race and to see what we can build together in esports competition," added Grosjean.
Haas claimed top spot in the 2021 Virtual Grand Prix series thanks to brothers Pietro and Enzo Fittipaldi, but finished in the bottom two in the past two F1 Esports Pro Series seasons.
Team Principal Guenther Steiner weighed in on Grosjean's involvement, and said he wanted to see their Esports programme become more competitive.
WATCH: 5 feelgood moments from Bahrain's F1 history
"I'm delighted that we get to utilise Romain's enthusiasm for Esports and R8G Esports' expertise to oversee our continued participation in the F1 Esports Pro Series," said Steiner. "It's an important step up for us in terms of our involvement from previous seasons. We know we're partnering with a group that truly understands the demands of the Esports environment and can help take our program to the next level."