Interview
Guenther Steiner Q&A: Haas revelling in 'fantastic' midfield fight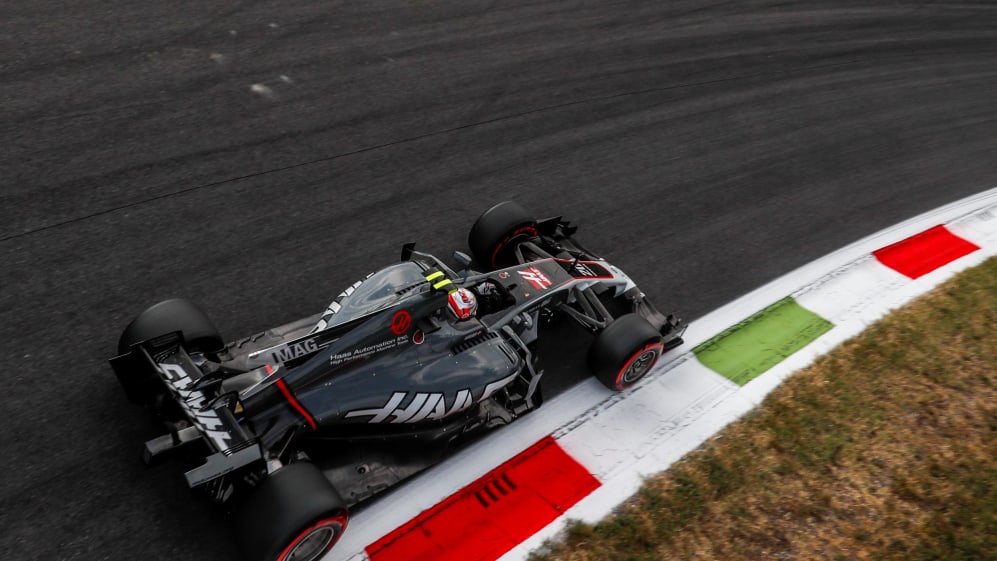 Eighth in the their maiden season last year, Haas are currently seventh in the constructors' standings, with sixth-placed Toro Rosso – just five points ahead – firmly in the sights. Even catching Williams in fifth is not entirely out of the question. But what would team principal Guenther Steiner be happy with? We sat down with the Austrian for an exclusive chat...
Q: Guenther, for the second half of the season Gene Haas said he wants to do better than last year. You've already achieved that with Romain's six points in Belgium. Having already met the prime target, what's next on the list?
Guenther Steiner: Continuing in the Spa mould! (Laughs) The second half of last year was disastrous in terms of points. And before this year's summer break we had exactly the same amount of points we had at the same time last year and we had to get the monkey off our backs somehow - and in Spa we did! Now we want to keep the momentum – points, points, points! We want to keep the position – and try to better it if possible. But there is also always the chance to lose the position – the midfield is gruelling. (Laughs)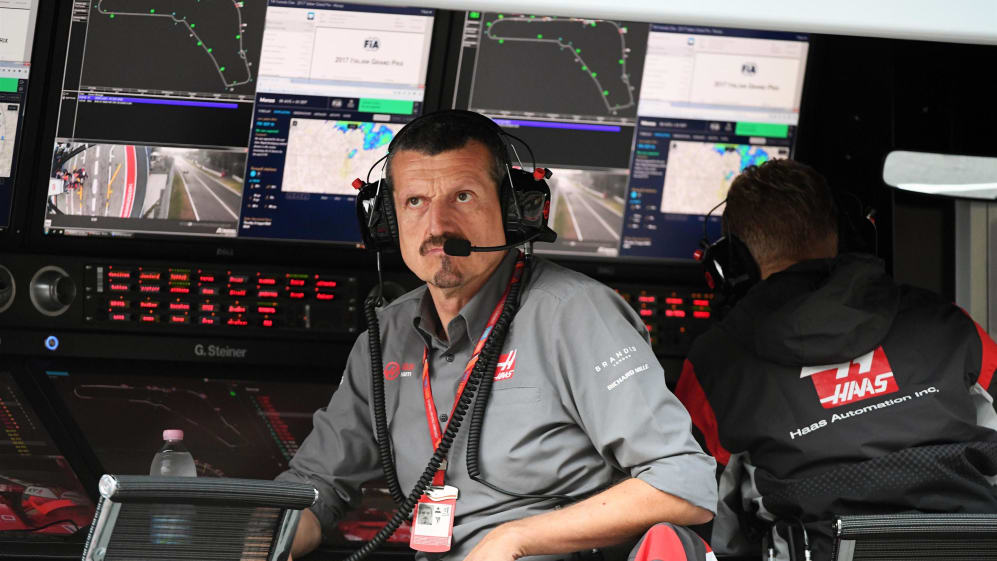 Q: Three teams are in close running for P6 in the constructors' championship right now – divided by only six points are (in order) Toro Rosso, Haas and Renault. How do you see your chances?
GS: If you take the pure number six, it seems nothing. But one point behind – where Renault sit now – is even less! This 'three pack' in the standings is so competitive. I would consider finishing in P7 – where we are now – quite reasonable, given the fact how competitive this segment is. Yes, we might do a race and gain some points and jump ahead, but then Renault only needs to score two points and they are ahead of us again. As challenging as it is though, I find this midfield very interesting – in fact it is fantastic.
Q: If you take Williams, Toro Rosso and Renault, which of those three do you see being the easiest prey for Haas?
GS: There is no 'easy prey'! Who would have ever thought that Williams would be behind us in Spa? That should have been their track, as it is a high-speed track. We had no problems keeping them behind us and I am sure they will think 'How did that happen?' But then Monza was a completely new ball game! So everything is open and nothing is written down in the books.
Q: So can you allow yourself to dream of fifth overall?
GS: There is the saying that the mind is free – dreams as well. So you are allowed to dream about P5!
Q: The points tally for your drivers is Romain 24 and Kevin 11. Why is that – and where do you see their relative strengths being?
GS: Well, I think that Romain is just a little bit more mature – and he's known the team longer. And he took advantage of that, obviously. But then Kevin has 11 points – and he could have more with a few less mistakes from us and one less from him. And at least he's got points. Last year Esteban (Gutierrez) unfortunately hadn't got any points! Yes, we would love Kevin to also have 20-something points – and that would put us in P5 – but I would not want to put that down to him.
Q: Haas are Ferrari engine customers – so are Sauber. Your Sauber counterpart Fred Vasseur said that their 2018 driver choice would be a point for discussion with Ferrari. How much conversation was there with Ferrari was there regarding your line-up?
GS: Of course you always discuss if you can do something together, but there is no obligation. Good relations, yes of course, but no obligation.
Q: Today F1 is very much an engine championship – and that is costly. There are discussions between the various stakeholders on how to change that beyond 2020. What would be an ideal scenario for a small private team?
GS: Formula 1 has to keep its high-tech momentum. We cannot go back to something like a V8. Those times are gone. We can look back, but should not go back. We need to work with some kind of hybrid. How to make that hybrid work best for F1's needs? The engine manufacturers are challenged with coming up with the best ideas – having a firm eye on where the road car market is going. From the side of a private team, it would be great if the costs were under control.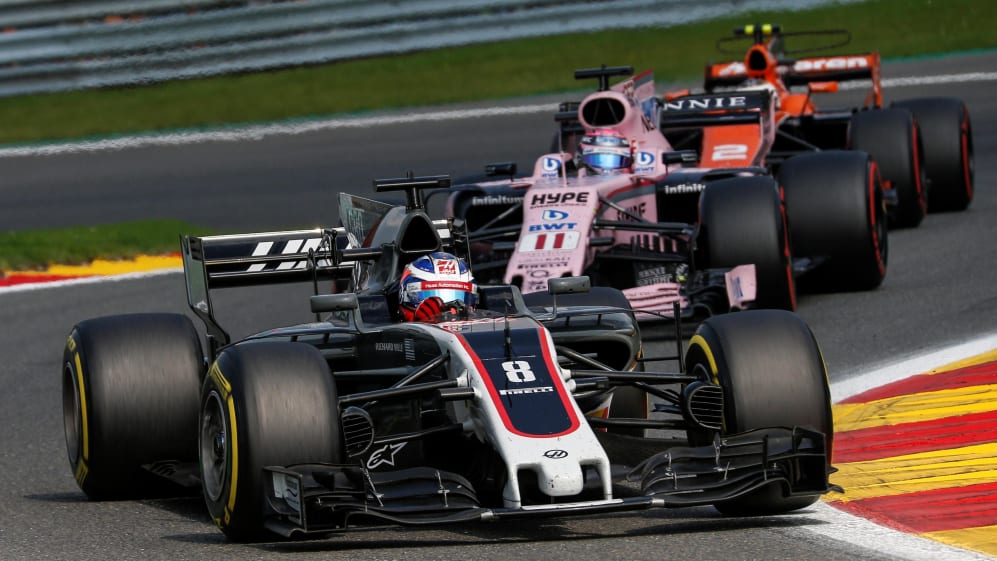 Q: What about more equality?
GS: *Well, of course this has to do with the engines, but I would say it mostly has to do with the aero side, the size of the team and the budget involved. Liberty Media is working on it, to make it a more even playing field, I was told. Can you imagine if we were to have five or six teams that were able to win races? Wouldn't that be awesome? Right now the battle is in the midfield – and we are very honoured to play that crucial part right now – but can you imagine a whole championship with fights that you right now basically see only in the midfield? The fans would love it. *
Q: How much are Hass spending on engines relative to the team's overall budget?
GS: *Probably something like 20 percent of our budget. If we could bring that down to 10 percent, that would be fantastic. *
Q: Seven races still to go with very different tracks. Where do you see your biggest chances to score – and possibly jump up in the standings?
GS: Right now I cannot predict anything. Think what I just said about Budapest and Spa, where the teams that were supposed to do well didn't, but others unexpectedly did. But it is not only about us – we have to see us in the context of the others. When you look at how close the midfield, is one or two-tenths faster in a race can make you fifth. It is fantastic for the fans, but difficult to adjust to for a team. But then we do everything for our fans!