Haas admit they still have 'no clue' for performance swings after latest setback in Austria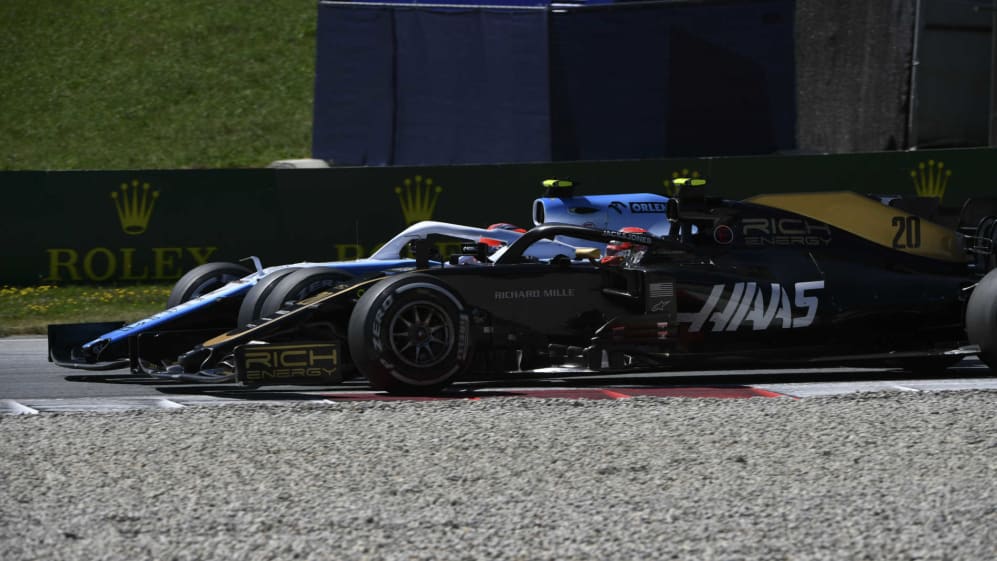 There were screams of delight from inside the cockpit of Kevin Magnussen's Haas on Saturday as he qualified a 'magic' fifth in Spielberg. But those were quickly replaced by groans of disappointment on Sunday as that dazzling pace was replaced by a sudden lack of performance which saw the Dane, who started P10 on the grid after a gearbox change penalty, slip quickly down the order towards an eventual 19th place finish.
Team mate Romain Grosjean didn't fare much better in the other black and gold car, slipping from P11 on the grid to P16 at the flag as the American team's point-less streak grew to three races.
More alarming than that, for Team Principal Guenther Steiner, is the fact the squad seem to be no further along in understanding why they are seeing such massive performance fluctuations, from circuit to circuit and session to session.
"Running around like that is negatively amazing," he said. "After qualifying in fifth position, to then have a race like this, I can't say anything other than it's disappointing.
"We'll keep working on it, try to get a better understanding of why this kind of performance is happening from qualifying to the race. We just do not understand it, at the moment we have no clue."
So just how did it feel behind the wheel?
"It's strange, and very frustrating," explained Magnussen, who spent a good portion of the afternoon dicing with Williams cars he'd comfortably outpaced in qualifying. "Nothing was really working, it felt pretty hopeless."
"I just had no grip in the first few laps and then no pace and no balance either," added Grosjean. "I really tried hard to fight the car as hard as I could. I thought I was going to spin 15, 20 times. Just didn't get any grip, any balance…"
Haas remain in ninth position in the constructors' standings after the first double header of the year, one point behind Toro Rosso, with Grosjean's 10th place in Monaco the last time they added to their tally of 16 points.