Haas can be fourth-best car every weekend – Magnussen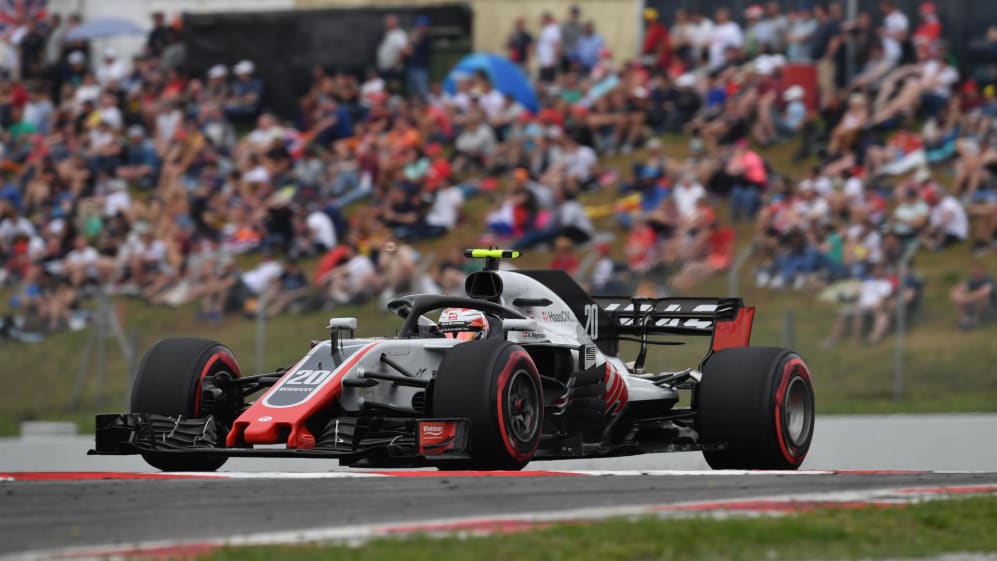 Much has been made of Haas' potential to challenge for fourth spot in the world championship this year – but up until the Spanish Grand Prix they had yet to fully realise it. Then Kevin Magnussen stepped up and secured a well-deserved P6 in Barcelona…
The Dane followed up on his P7 in qualifying – a result he said felt like pole position due to the dominance of Mercedes, Ferrari and Red Bull – with a hugely impressive sixth place, keeping the pressure on the likes of McLaren, Renault and Force India.
It is just the second time this season that the American team have finished above all those middle-order rivals and despite Haas sitting sixth in the constructors' standings, Magnussen has no doubt that they are the fourth-best team this year - and that they can now kick on.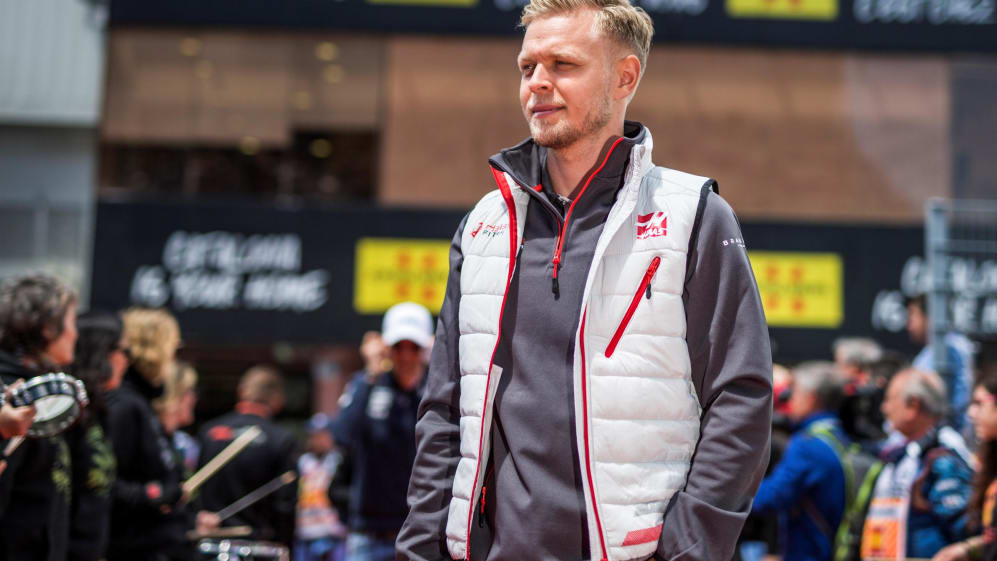 We were the fourth-best car - and we should be there every weekend
"This is where we should be fighting," he said. "This weekend we have been very strong, we've been the fourth best car and I think we should be somewhere around there every weekend.
"We need to make sure we score the points – so it's really nice to get there this weekend. Hopefully we can keep it up. The team have done an amazing job this weekend, I know we can do it – we just have to get it done.
"I have a good car so it helps to build the momentum. This weekend we've been in our league at the front you know - only the top three teams have been out in front."
Magnussen has now scored as many top-six finishes in the last four races – two - as he had previously managed in his entire F1 career, but it has not been plain sailing for him this season.
He was under the spotlight heading into Spain following his clash with Pierre Gasly in Azerbaijan, an incident that resulted in the Toro Rosso star labelling his rival as "the most dangerous guy on the grid".
Magnussen kept his nose clean on Sunday, though, and believes he is now building momentum heading into the next round in Monaco.
"Yes, I'm gaining in experience," he added. "I had a year out of Formula 1 straight after my first season so getting back in a was difficult situation and now just building momentum.
"I was just saying I've ended up in some trouble lately but I think sometimes you get into bad momentum and you just end up having incidents with other drivers. But I'm not intending it to happen.
"I feel like I've made some small errors, been a bit unaware and ended up in these situations. We're performing well, scoring points and that's the most important thing."
Magnussen's P6 provided Haas with a vital eight points. However, they still trail fifth-placed McLaren by 21, with Renault leading the way behind the top three on 41 - and Magnussen is still looking for improvements.
"We're still behind on the points and those guys [McLaren] will be putting new stuff on the car all the time, we're going to put some stuff on but not every race.
"We're going to put some packages maybe once or twice through the year and hope that they are good so we have something coming for Montreal I think - and we're hoping that one will give us something."
Magnussen moved up three places to P9 in the drivers' standings after Spain, and will be hoping for a repeat performance at the Monaco Grand Prix next time out.