Haas: Canada was 'one of those disastrous weekends'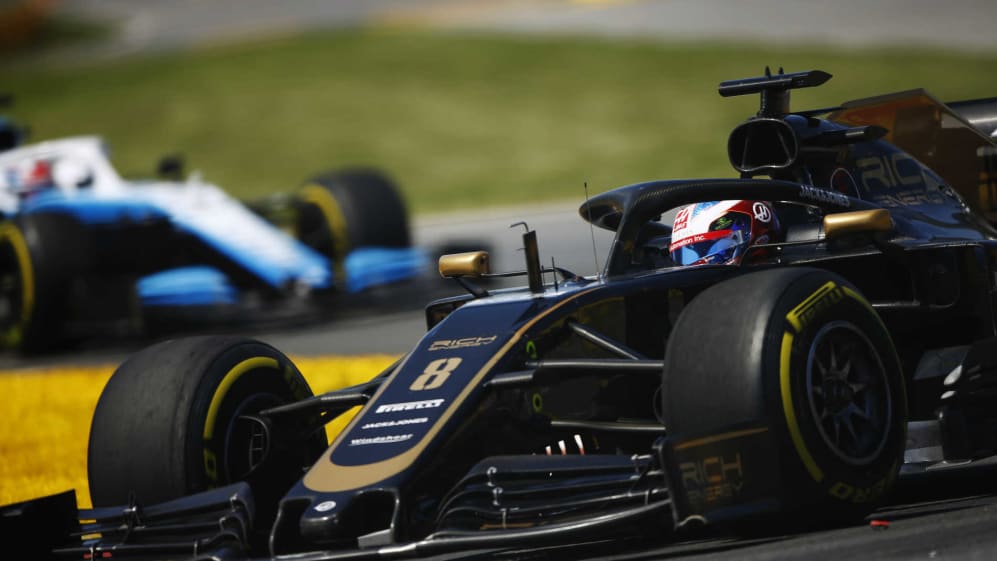 Haas had such high hopes for a strong year, following an impressive showing in pre-season testing, but they have yet to really get going in 2019, not helped by what Team Principal Guenther Steiner described as "one of those disastrous weekends" in Canada…
Both Kevin Magnussen and Romain Grosjean looked to have the pace to make it into the final part of qualifying at the Circuit Gilles-Villeneuve. Magnussen managed it, but he could not take part following a heavy crash in the closing stages of Q2. That crash hurt double because Grosjean was forced to back out of his flying lap, which meant he also failed to progress to Q3.
In the race, things didn't get much better. First Grosjean had to take avoiding action following a three-way clash between Sergio Perez, Alexander Albon and Antonio Giovinazzi that dropped him to the back of the field with Magnussen, who started from the pit lane. Then they both lacked the pace to fight back and ended up comfortably outside the points.
"We know from Saturday that we can't catch a break," admitted Steiner after the race. "Romain wasn't taken out, the wing was coming off and who does the wing hit? It was us. We are 19th and 20th at the start, and that's not good.
"Our race pace wasn't there as well. We could not say if that didn't happen, we wouldn't have been good. It's one of these disastrous weekends which started in Q2 and didn't finish since then. The only thing you can do is regroup and try to do better next time."
Magnussen grew frustrated in the race, describing it as "the worst experience I have ever had in any race car ever". There was further discussion over team radio, with his engineer reminding him how late the team had worked to rebuild the car after his crash and that everybody was hurting and then Steiner stepping in to stop the discussion, saying "enough is enough".
After the race, Steiner said: "He apologised to everyone on the radio after the race. It was good he came over. Everybody is frustrated, the guys work until three in the morning and you're last and second last. It's not something that motivates you and you don't need any more discussions how bad it is.
"He didn't mean to be critical, he just tried to explain a situation, that this was a bad situation, but not blaming anybody. When you're on the other side of the radio, you don't know that. Maybe I could understand it, but the guys do not know, because they don't know the full story. He apologised to everybody, which is something a grown up does. We move on, there's no point to dwell on it."
It was the fourth time in seven races that Haas have failed to score points, leaving the American team in eighth place in the constructors' championship on 16 points, one behind Toro Rosso and 14 behind fourth-placed McLaren.