Haas confirm Grosjean and Magnussen for 2020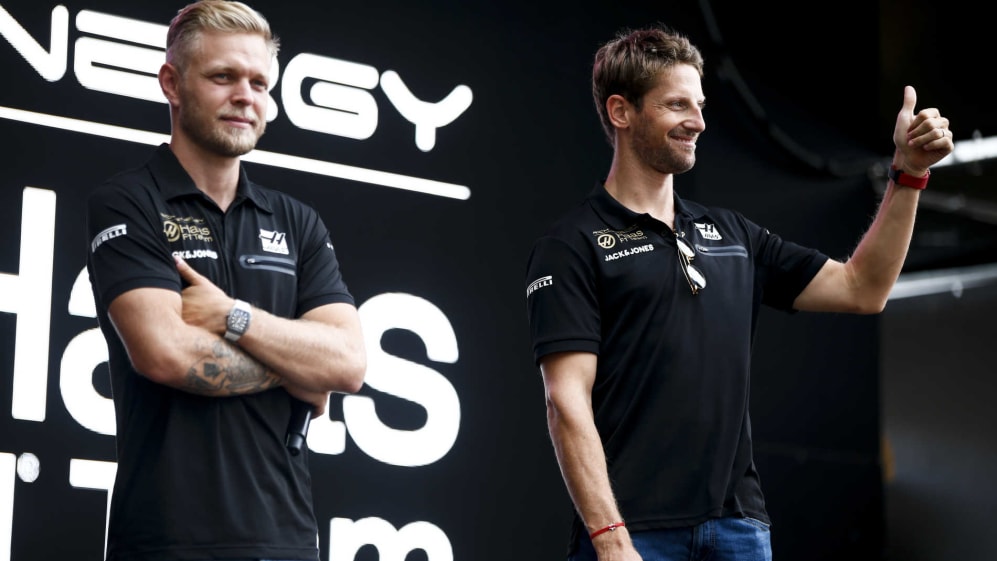 Another domino has fallen in the 2020 driver market, with Haas announcing that they're retaining their line-up of Romain Grosjean and Kevin Magnussen next season.
The duo will be partnered together at the American squad for a fourth straight year as the team prepares for its fifth season competing in Formula 1.
READ MORE: Grosjean 'keen to move forward' after extending Haas stay
Grosjean has been with the team since its inception in 2016, while Magnussen joined in 2017, and Team Principal Guenther Steiner said continuity would provide the best platform for the team to develop in the future.
"Experience, and the need for it, has been one of the cornerstones of Haas F1 Team, and with Romain Grosjean and Kevin Magnussen racing for the team in 2020, we continue to have a driver line-up that offers us a solid platform to continue our growth," he said.
"Their understanding of how we work as a team, and our knowledge of what they can deliver behind the wheel, gives us a valued continuity and a strong foundation to keep building our team around. It's been a tough year for us in 2019 with the fluctuation in performance of the VF-19, but our ability to tap into our combined experiences will help us learn, improve, and move forward as a unit in 2020."
We continue to have a driver line-up that offers us a solid platform to continue our growth
As Steiner suggests, 2019 has been a trying campaign for the Kannapolis-based squad, who are currently ninth in the constructors' standings after finishing the previous campaign a strong fifth. Magnussen has scored 18 of their 26 points this term, and had a contract in place for 2020. Grosjean, meanwhile, has scored just eight, leading to speculation about whether the 33-year-old would be retained, with Nico Hulkenberg's departure from Renault adding to the rumours.
READ MORE: DRIVER MARKET LATEST
However, with Haas's line-up now confirmed, the number of landing spots for Hulkenberg has narrowed significantly, with only Alfa Romeo, Red Bull, Toro Rosso and Williams yet to confirm their plans.