Haas drivers warned against British GP clash repeat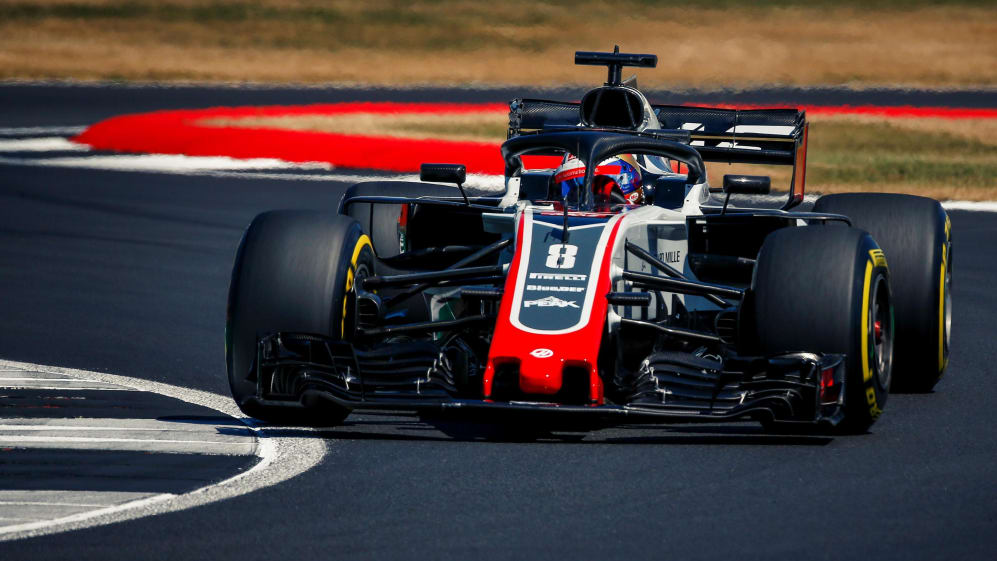 'Don't do anything stupid'. After seeing his drivers collide on the first lap at the British Grand Prix, Haas boss Guenther Steiner has delivered some stern instructions to Kevin Magnussen and Romain Grosjean ahead of their return to action in Germany…
Both Haas cars qualified in the top 10 at Silverstone but their race hit the skids early on when Magnussen and Grosjean collided on the opening lap, resulting in both drivers dropping down the field. The incident was reviewed by the stewards, who ruled no further action was required.
However, Steiner – who saw Grosjean later crash out of the race and Magnussen come home in ninth - has made it clear to his drivers that a repeat of such an incident will not be tolerated.
"In Silverstone we qualified again seventh and eighth, we were in a fantastic position to score points with two cars," Steiner said. "We ended up scoring barely with one car."
When asked what he has told his drivers, he added: "What happened afterwards? I don't want to explain that… Not a lot. We just came to a conclusion that this cannot happen again. We cannot throw away points at Turn 1 when we are not in danger of being overtaken after the start. That was the outcome.
"We just need to not throw any more points away. It's so difficult at the start to make rules of engagement. The only rule of engagement is don't do anything stupid. Do nothing that will compromise the team.
"We need to work for the team and make as many points as possible going forward. We've lost way too many."
Despite enduring a frustrating finale to Formula 1's triple header, the second leg of that run - the Austrian Grand Prix - saw the American team secure their record-points haul of 22. And looking ahead to the Germany Grand Prix, Steiner would like to see a similar performance in Hockenheim.
"What must happen (in Germany)? A weekend without drama," he said. "We just need to have a weekend without being unlucky. We don't even need to be lucky.
"We just need to perform where we should perform and we should be in the points with both cars solidly. Like we were in Austria – maybe not that high because that was a little bit overachieving. I'm aware of that."
Haas currently trail fourth-placed Renault by 19 points in the constructors' standings, and will be looking to close that gap in Germany. Whether they can achieve that remains to be seen…