Haas given special dispensation for Grosjean repairs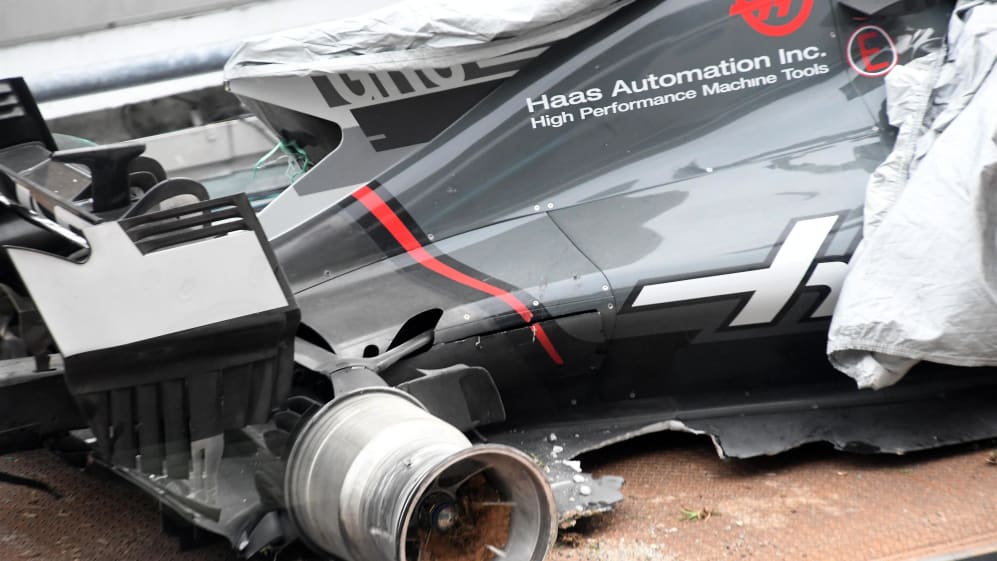 Haas will be allowed to carry out repairs on Romain Grosjean's car overnight in Malaysia after a raised metal drain cover led him to crash in FP2 at Sepang, causing heavy damage to the Frenchman's machine.
Under F1 rules, teams must normally observe a strict overnight curfew, during which they are not permitted to work on their cars. However, Sepang stewards have granted Haas a one-off waiver due to the unusual nature of the incident.
Officials said that they "consider that the circumstances causing the crash of Car 8 were entirely and clearly beyond the control of the Driver and the Competitor (and any other driver or competitor) and consider them as 'force majeure'."
Haas will only be allowed to work on Grosjean's car and not that of team mate Kevin Magnussen during the curfew, and both cars must be observed by parc ferme cameras at all times.
All teams are allowed two exceptions to the curfew per season, but Haas's special dispensation in Malaysia will not count as one of those.