Haas mistakes coming 'from everywhere' – Steiner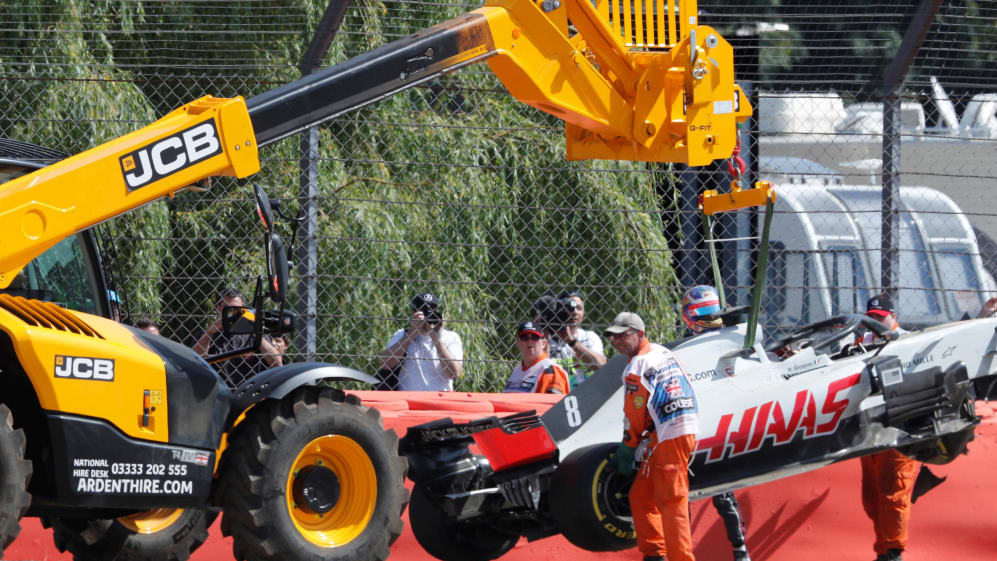 You'd think there'd be lots to cheer about at Haas, with the American squad sitting sixth in the constructors' standings in only their third season in F1 – and with a car that Renault openly admit has given them the fear in recent races. But Team Principal Guenther Steiner is nonetheless frustrated with errors from both the team and their drivers this year.
Totting up dropped points is a pretty futile exercise at the best of times, but suffice it to say that, had the Haas cars finished every race this year in the position they'd started in, the team would be on 71 points in the constructors' standings now, nine behind Renault and well clear of Force India, rather than matched with the team in pink on 59 points.
So where are the errors coming from?
"I think they come from everywhere," said Steiner, as his team prepared for the Hungarian Grand Prix. "We just need to make less mistakes, get a little bit lucky. Less mistakes from the team side and less mistakes from the drivers' side.
"I wish for boring races now to be completely honest. Settle in and just drive until the end!"
Romain Grosjean has come in for particularly heavy criticism in the media in recent races. Brilliant in Austria, where he finished P4, and Germany, where he overtook four cars in the last six laps to finish sixth, at Silverstone, he hit team mate Kevin Magnussen on lap one, before tangling with Carlos Sainz and ending up in the gravel later in the race.
The errors have left Grosjean's future at Haas in doubt, with rumours speculating that everyone from Sergio Perez to Robert Kubica are currently being considered as replacements for 2019.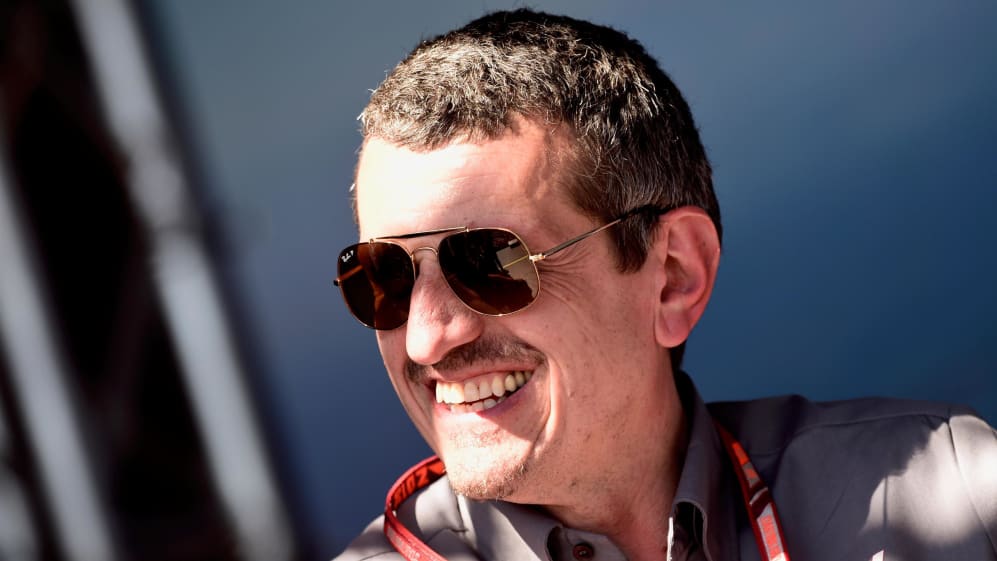 Asked how he can get his French charge to perform more consistently, Steiner replied: "I think that if he starts the weekend good then it normally goes well.
"Silverstone started badly and he never got it back. For now the biggest thing is to keep him good on Friday and that takes him into Saturday and Sunday in a good place. It's difficult to manage because we can just give him what he wants on the car and the rest he has to do."
However, in terms of avoiding a repeat of the Grosjean/Magnussen tussle at Silverstone, Steiner stated that he wouldn't be happy to use strategy to try and separate the pair on track or prevent them from racing, as Force India were compelled to do last year as the rivalry between Esteban Ocon and Sergio Perez heated up.
"If you decide to do different strategies, you are already compromising one and then you start already on the Saturday the bitching," said Steiner. "I'd rather have it sorted out on the race track and see who gets the better start… because if you compromise someone from the get-go, it's not fair.
"It's a fantastic place to be at to have two cars this competitive," he added, "but it's also a bad place to be because you always think what can happen between the two of them in the worst case, like in Silverstone. It's fantastic to be there but then again it's like [exhales] 'not again!'"