Haas: No quick fix for brake issues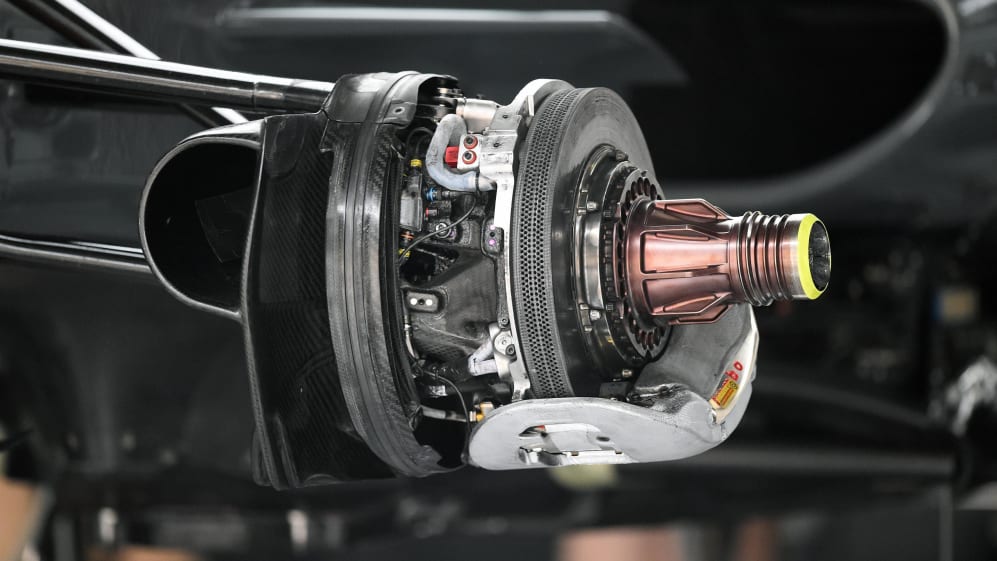 Haas team principal Guenther Steiner has confirmed that the American squad will revert to using Brembo brakes in Spain this weekend, following tests with rival supplier Carbon Industries (CI) in Russia recently. However, Steiner admitted they are still a way off resolving their ongoing brake problems.
Brake set-up proved to be Haas's Achilles heel during their debut F1 campaign last year and the issues have persisted this season, prompting the team to try the switch to CI in Russia two weeks ago.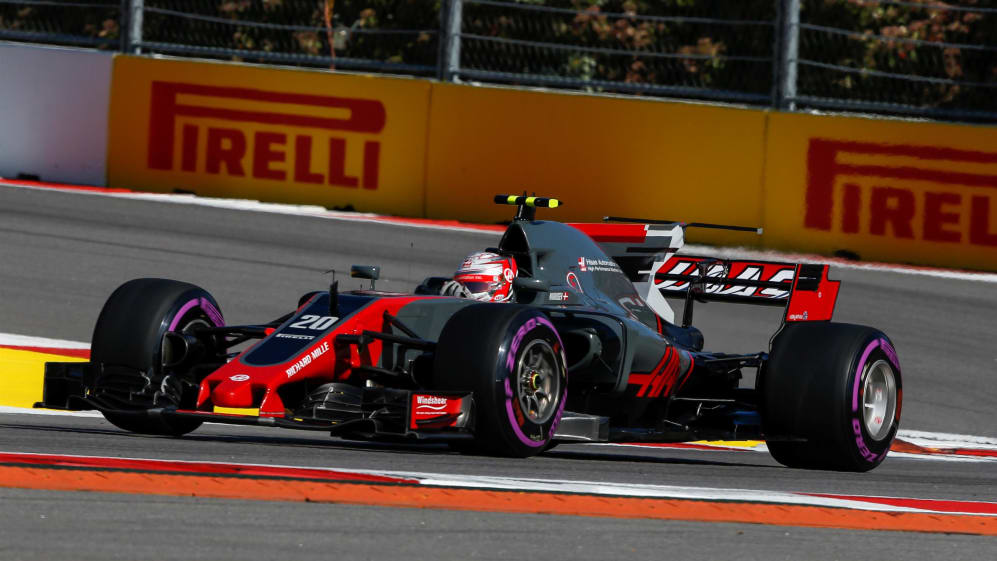 I'll be happy when we can check this off of our list
"We started off with CI brakes in Sochi," said Steiner. "We weren't getting enough cooling for them, and if you don't cool them enough, you overheat the brake itself and the pedal gets long. Also, the wear is very high.
"We looked into it to see if we could survive a race, but we realised we could not. Therefore, the decision was taken to go back onto the Brembo. As it stands now, we will race Brembo in Barcelona."
As is often the case with team mates, Haas's Romain Grosjean and Kevin Magnussen had differing preferences regarding the different brake materials and no firm decisions have yet been made on the optimum solution.
"To figure out how we can fix the problem will take a bit, but we will get there," continued Steiner. "It isn't an easy problem to solve. We will take our time. We know what we've got after our Bahrain test with CI brakes, and after Sochi in FP1 and FP2. We know what we need to do and what needs to get done, but it will take a little bit of time.
"Romain was pretty happy with the latest iteration of Brembo. He said he's okay with it. Kevin liked the CI better because the bite is better. He just has a better feeling with the CI brakes. Now we need to get the CI working and see where we stand before coming to the absolute conclusion."
Steiner explained that with testing effectively limited to Friday practice sessions, and with changing one component often having knock-on effects on others, finding a quick fix was never going to be likely.
"The obvious question, and rightly people ask, is that it cannot be this difficult to fix a brake," he continued. "It actually is. It isn't easy. This is because they're highly complicated technologies, they're highly advanced. When you change from one to the other, you encounter issues you're not aware of until you try it properly.
"Without testing during the season, you need to do it in FP1 and FP2. You always have to wait two weeks to do something. So you can never go and do a proper test and do modifications. You always have to fit it in somehow. It compromises your testing, and that's why it takes so long. It's not that we're not working hard. Our people are very competent and can do this, it just takes time."